An All-Inclusive Collaborative Robot Solution at the Fraction of the Price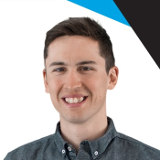 We have been seeing a lot of new collaborative robot companies appear in the last few years. Most of them (in opposite to bigger multinationals) will have super high-tech robots and all-inclusive solutions for end-users. It is the case for Productive Robotics, a company that is manufacturing all of their robots in the USA at the fraction of the price.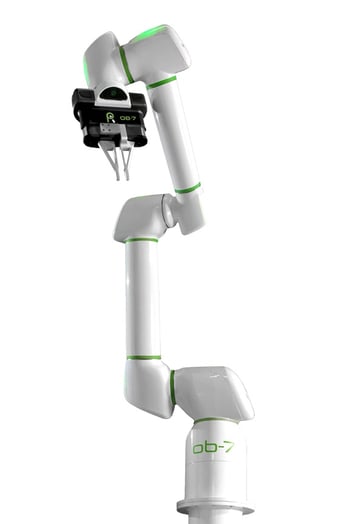 Productive Robotics' first robot the OB7 is a 7-axis robot with a one meter reach and a 5kg payload. It doesn't seem that impressive, right? But this robot has all the features that a collaborative robot should come with. In fact, it has an embedded camera, an easy-to-use software, a small footprint and has safety light rings to indicate its movements. All of these features are available for less than 20,000 USD.
So to make a base line, Universal Robots UR5 that has a similar reach and payload but is uniquely a 6-axis robot with no options is at a price point of 35,000 USD. So this basically means that using either robot will almost bring back a return on investment twice as fast.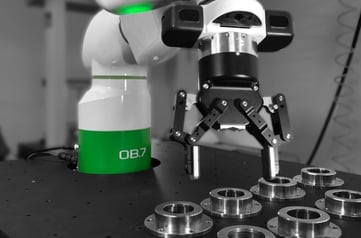 Other than pricing there is also a graphic interface and an easy programming method that allows beginners to program the robot easily. Also, it has been designed to fit with our 2-Finger Adaptive Gripper, isn't that cool?
To learn more about the robot itself, I recommend to take a look at their website. If you want to get more information on different collaborative robots, take a look at our buyers guide or comparison sheet that we've built just for you!