What's New In Robotics? 16.08.2019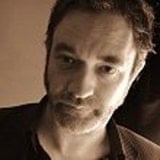 by
Emmet Cole
. Last updated on Aug 16, 2019 7:16 AM
Posted on Aug 16, 2019 7:01 AM. 8 min read time
Good morning. In this week's news mix: UR and Philips Corp. announce distributor agreement, ABI Research predicts huge growth for cobot market and Airline Hydraulics resolves puppy vs. cobot conundrum. We also tremble as a gun-toting humanoid prepares for ISS trip, meet Astro the robodog, find zen with a Japanese android and much more!
Cobots & manufacturing
Researchers from Georgia Tech's Robot Autonomy and Interactive Learning lab have created a stunning system that enables robots to create tools from everyday objects. Their robot of choice? A TM cobot fitted with an adaptive 2-finger gripper from Robotiq.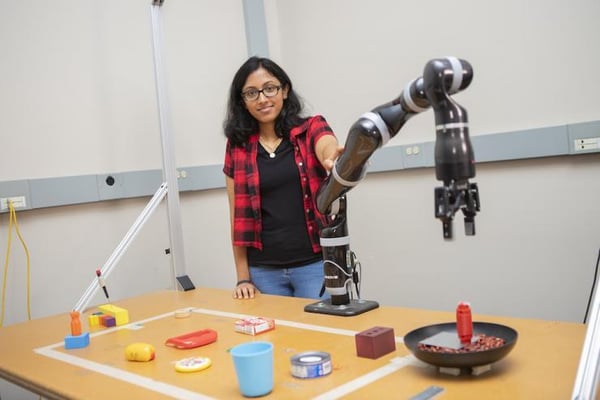 Credit: Georgia Tech
ZDNet reports:
The robot relies on machine learning to match shapes of the tools it cobbles together with potential applications that can facilitate a particular outcome. One example from the team concerns the concavity of bowls, from which the robot deduces the structures that can hold liquid. That knowledge is crucial if the robot decides the tool it needs for a specific job is a spoon, say.
Cobot maker Universal Robots and leading CNC machine distributor Phillips Corp. have announced a distributor agreement to "further the rapid deployment of cobots with Haas CNC machines." (H/T The Robot Report, where you will also find an exclusive interview with representatives of both companies.)

Yearly global revenue for cobot arms will reach US$11.8 billion by 2030, a massive increase from just US$711 million in 2019, according to a new analysis from leading global tech market advisory firm, ABI Research. The analysis also found that while revenue from cobot arms accounts for 5% of global industrial robot hardware, that will increase to 29% by 2030:
"The prospects for the collaborative robotics market remain strong, despite some very visible inhibitors," says Rian Whitton, Senior Analyst at ABI Research. "The hardware innovation is still trailing behind, and most of the value related to cobots does not come from collaboration. It comes through ease-of-use, re-programmability, lower total cost compared to industrial systems, and re-deployability. In essence, the value is one of lowering barriers rather than building entirely new use-cases for robots."
The team at Airline Hydraulics released a fun video this week that answers one of the most important questions surrounding cobot technology; i.e. 'Who can learn a new trick faster, a puppy or a cobot?!' Joking aside, the video highlights just how easy it is to get up and running with cobot projects...
Elsewhere...
Watch out aliens! Russia's space agency Roscosmos is preparing to send its gun-toting Fedor humanoid robot (also known as 'Skybot F-850') to the International Space Station (ISS) on August 22 aboard the Soyuz MS-14 spacecraft. The bot, which can be remotely operated but is also capable of some autonomy, is expected to spend just over two weeks on the ISS, returning to Earth on September 7. It is not known whether Fedor plans to bring its handguns along.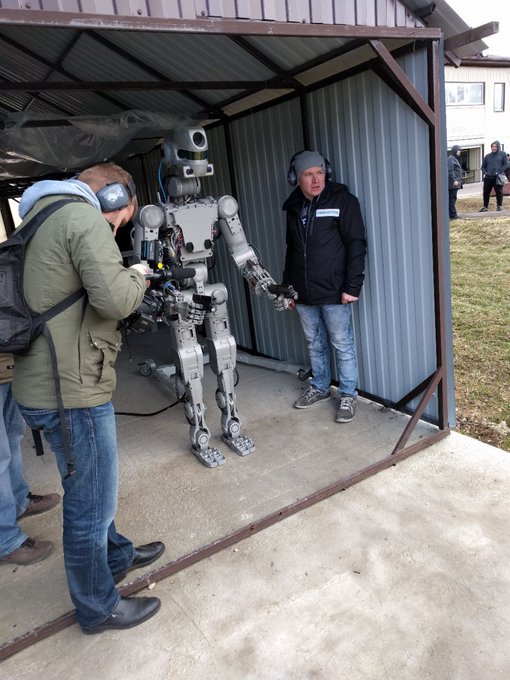 Credit: Roscosmos
Via Newsweek:
One of the goals of the robot is to send it to the moon ahead of manned missions. "First, we will send a humanoid robot there, and only after that we will send humans, after we study all the risks and learn to cope with them," Rogozin told Russian news agency Tass last month, after announcing the trip to the ISS.
Researchers have developed a tiny pump that could play an important role in the development of autonomous soft robots.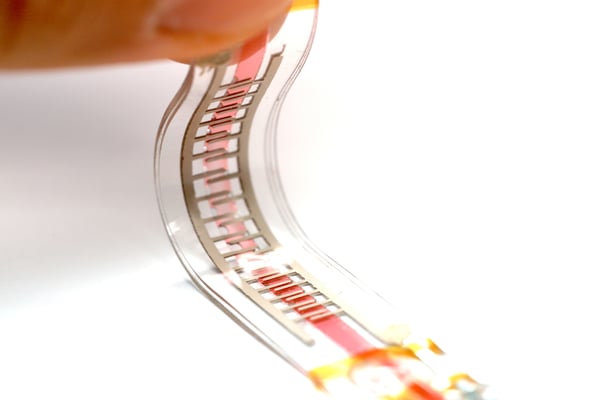 Credit: NCCR
Weighing just one gram, the pump is completely silent and consumes very little power, which it gets from a 2 cm by 2 cm circuit that includes a rechargeable battery. (H/T Science Daily)
A 400-year old temple in Kyoto, Japan has introduced an android priest in an attempt to "hot-wire interest in Buddhism," The Japan Times reported this week: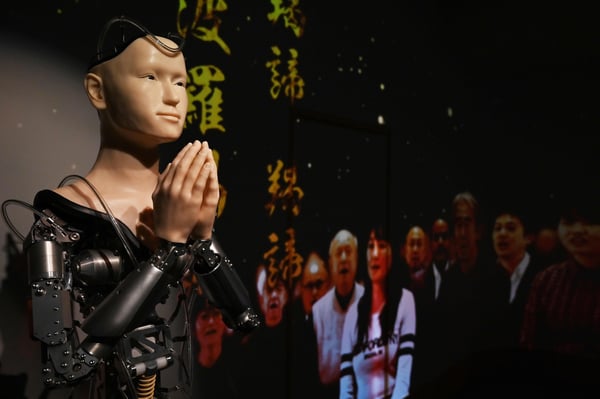 Credit: AFP-JIJI
"This robot will never die; it will just keep updating itself and evolving," said priest Tensho Goto. "That's the beauty of a robot. It can store knowledge forever and limitlessly. With AI we hope it will grow in wisdom to help people overcome even the most difficult troubles. It's changing Buddhism," he added.
Come by next week for more of the latest robotics news! Until then, please enjoy..
Five vids for Friday
1. Fresh video from New China TV showcases autonomous farming vehicles from Lovol being tested on a farm in Jinchang, Gansu, NW China.
2. The More-Than-One Robotics Lab at the University of Prince Edward Island, Canada released video this week demonstrating a prototype system that uses a drone as a guide for terrestrial robot swarms.
3. Video released Monday shows a prototype, autonomous system developed by TBG Solutions and Brunel University that's designed to perform crucial fluid service tasks on passenger trains.
4. University of San Diego students have been showing off a solar-powered robot designed to combat plastic debris in the ocean.

5. Florida Atlantic University unveiled a four-legged robodog this week. Dubbed 'Astro,' the bot responds to voice commands and could be used to "sniff out explosives residue for law enforcement, act as a service dog or be an assistant for first responders." (H/T c|net)