What's New In Robotics? 11.01.2019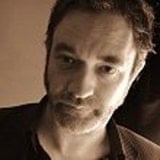 by
Emmet Cole
. Last updated on Jan 11, 2019 10:20 AM
Posted on Jan 11, 2019 7:01 AM. 8 min read time
-Universal Robots, AMBIDEX, AUBO
-3D-printed bio-actuators
-CES: 2019: BreadBot, Temi, Walker+++
-Self-driving trucks make daily trips
-Face-to-face w/ a faceless bot
-Five vids for Friday
-And much more!
Manufacturing & Cobot News
The AMBIDEX, a robot arm that uses cable-driven mechanisms, received a lot of attention at CES 2019 this week. AMBIDEX has a maximum speed of 5 m/s, a maximum payload of 3kg (6.6 lbs) and supports "real time control from remote locations" using 5G networks...
Universal Robots was named as one of The Robot Report's '10 robotics companies to watch in 2019' this week --the only cobot manufacturer to make the list:
[It] will be hard for the collaborative robotics pioneer to have a better year than it did in 2018. But cobots are the fastest-growing segment of industrial automation, according to the Robotic Industries Association (RIA), and are expected to jump ten-fold to 34% of all industrial robot sales by 2025.
One of AUBO's cobots was spotted in a disposable covering designed for painting applications...
The director of MIT's Project on Technology, Economy, and National Security (and formerly President Obama's special assistant on the digital economy) R. David Edelman sat down with Wired's Matt Simon to talk automation when the conversation turned to cobots:
MS: What about [using] robotics, especially collaborative robots that augment a human's work, to bring manufacturing jobs back to the United States?

RDE: I think that's not only possible, I think it's happening. A lot of folks that I've talked to in industry, particularly the high-tech sector, are wanting to bring as much manufacturing back to the US as possible.
Blue Danube Robotics released video that shows how the magnetic connectors on its AIRSKIN product help ensure safe cabling...
Mobile Industrial Robots announced a global collaboration with automotive technology firm Faurecia, with the aim of deploying autonomous mobile robots in manufacturing plants worldwide. (H/T Associated Press)
And in other cobot and manufacturing automation news:
Elsewhere...
Traditionally, humanoid robot designers rely on the assumption that the more human a robot appears, the more likely humans are to trust it. (Note: Studies of the 'uncanny valley' suggests that this design model has a limit.) New research from experts at Israel's IDC Herzliya and Cornell (USA) however, shows that robots don't require a human-like face in order to communicate effectively.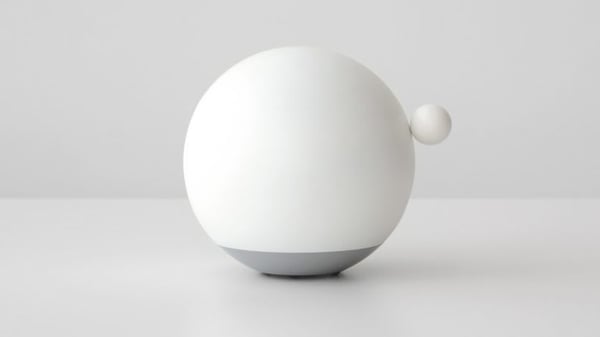 The robot without a face. Credit: miLAB/IDC Herzliya
Via Fast Company:
That means that it's possible to create robots that are aesthetically and mechanically simple that can use the barest of gestures to interact with people. What's more, the lack of a humanlike face on a bot can help to mitigate our corresponding expectation that the robot has some measure of human intelligence–and our frustration when it does not.
Spanish researchers have developed 'muscle tissue bio-actuators' for soft robots that can exert force and could eventually be able to grip and walk along a surface.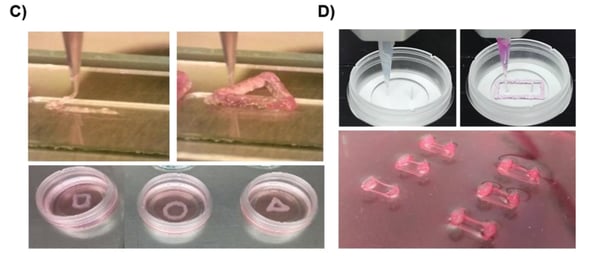 3-D printed bio-actuators for soft robots. Credit: Wiley.
3D Printing Industry reports:
Rafael Mestre, a Ph.D. student and co-author of the research, explained, "We've shown that this integration of biological systems into robotic devices provides them with capabilities acquired from natural systems and significantly boosts their performance."
In autonomous vehicle news, autonomous truck maker, TuSimple announced that it currently has 11 trucks operating fully autonomously in the United States, with plans for that number to reach 40 by June (H/T AUVSI); Continental unveiled the 'Continental Urban Mobility Experience' (CUbE), an autonomous vehicle equipped with robot delivery dogs designed for last mile deliveries (H/T TechCrunch); and NBC News asked 'How are self-driving car companies dealing with road rage from humans?'
This week, all the headlines belong to CES 2019. Still running in Las Vegas, USA at time of writing, the annual event saw the introduction of a slew of new robots from the BreadBot, which can bake up to 235 loaves per day...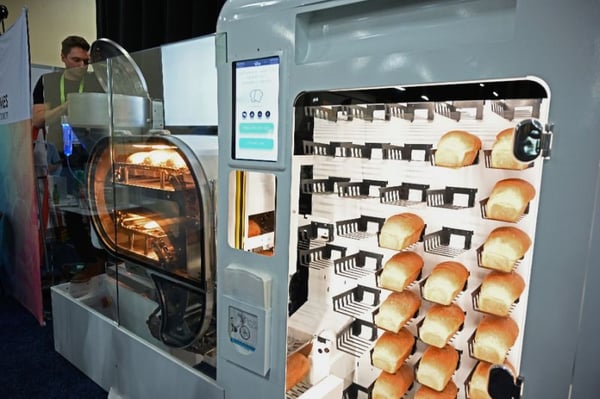 Credit: AFP Photo/Robyn Beck
... to Temi, a personal telepresence robot with newly-added Alexa features...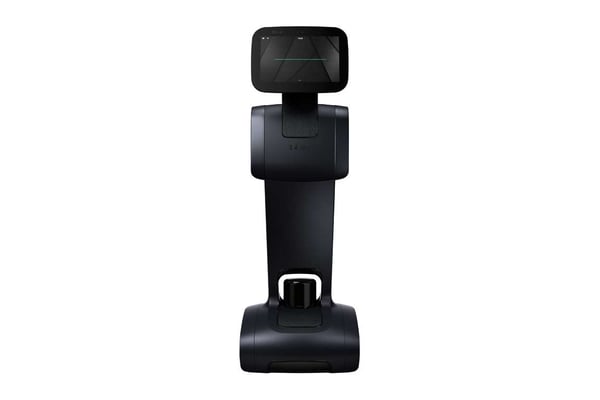 ... and The Coral One robotic vacuum (H/T Business Insider)...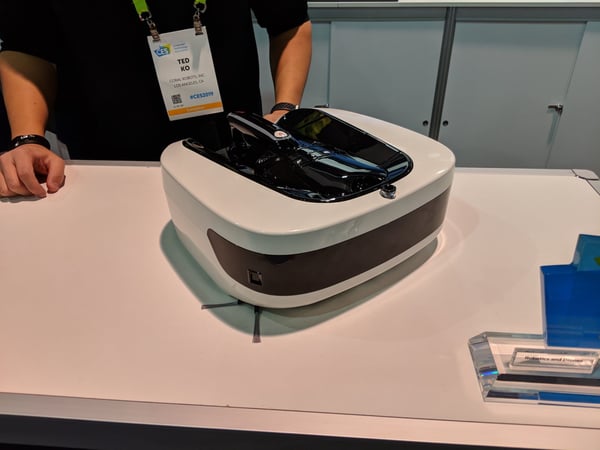 ...but for ongoing global coverage of all the bots (and other tech) of CES 2019, visit c|net and the BBC. We'll look at some roundups from the show next week.
Meanwhile, in other news:
Come back next week for more of the latest cobot and robot news! Until then, please enjoy...
Five vids for Friday
1. The Daily Mail reported on "the world's largest robot" --a driverless rail system in Australia that has already traveled 1,000,000 kilometers (621,371 miles).
2. Lovot (the robot that is "powered by love," according to its makers) has been winning hearts at CES this week, but the BBC wondered whether its price (an estimated US$5-6,000 for a pack of 2) might prove a "stumbling block" for potential customers.
3. Also at CES, Foldimate unveiled a working prototype of its laundry-folding robot. The company plans to ship a final version toward the end of this year for "around [US]$1,000," engadget reported.
4. UBTech released an massively updated version of its Walker robot at CES, replete with a new pair of arms. (H/T ZDNet)
5. Hyundai unveiled its Cradle walking car concept this week. Equipped with robotic legs, the system enables both standard driving and walking approaches --a flexibility that could prove useful during rescue missions in complex, cluttered environments.
Which of your applications could you improve with a mobile cobot? Tell us in the comments below or join the discussion on LinkedIn, Twitter, Facebook or the DoF professional robotics community.