What's New in Robotics? 10.09.2021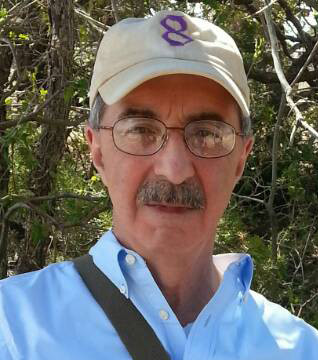 by
Tom Green
. Last updated on Sep 10, 2021 7:26 PM
Posted on Sep 10, 2021 1:30 PM. 9 min read time
News briefs for the week take a look at Booktopia's warehouse bots, Omron's OMM at Pack Expo, Schnuck's chain-wide inventory team, pipetting biolab robots, cobots & AI reconstruct rubble from Pompeii, plus LionsBot's new way to "team" clean.

Booktopia's warehouse robots boost efficiency and inventory space
Booktopia, Australia's largest online book retailer ($123 million annual revenue) has deployed Shenzhen-based HAI Robotics' HAIPICK robots to handle packing and to dispatch orders at its distribution center (150,000 square feet).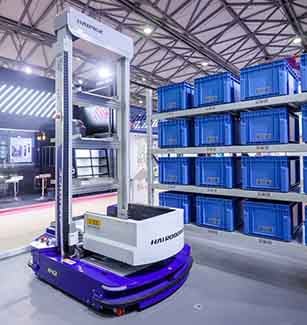 The 17-year-old bookseller is looking at an increase of 25 percent in inventory and faster pick and delivery times for its $3.3 million investment in HAI Robotics' case-to-person piece-picking system.
"The technology, which went live in November, will enable Booktopia to eventually increase its distribution capacity from 30,000 books a day to 60,000 and take advantage of the shift to online book buying, which accelerated during the pandemic," reported The Australian Financial Review.
The HAI Robotics' solution differs from a standard autonomous mobile robot (AMR) solution "in that the robots use a telescopic fork that stretches 13 feet high. This gives the robots the ability to carry cartons as well as individual totes and to bring multiple cases to pickers or conveyors in one movement" (see video).
Richie Chen, founder & CEO of HAI Robotics (2015), says his company has deployed what he calls "Next-Gen Warehouse Automation" systems to nearly 200 customers.
Third time's the charm for Omron at Pack Expo 2021
Omron has been working hard getting its TM cobot arm atop a mobile robot. Twice before at Pack Expo, Omron showed off a cobot atop what looked like a steamer trunk (2018), then switched out the arm for its newly released TM cobot (2019), and now for 2021,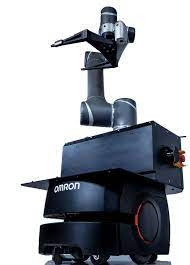 Omron's finally got a sleek, new, functional pairing of its TM arm aboard its LD autonomous mobile robot (AMR). Omron tabs the new duo as it's Omron Mobile Manipulator.
With cobot arms going mobile in a hurry these days, there's a massive e-commerce and general supply chain need for them that has vendors scrambling. Omron is in the game with a quality mobile duo (see video). There's even an LD AMR (without the TM arm) tricked out as a Robot Greeter at this year's Pack Expo's Robotics Zone.
It seems that Omron's timing couldn't be better. According to Transparency Market Research, "The mobile cobots market [cobot arm plus AMR], which is undergoing the initial stage of its development…is projected to reach a value of $4.4 billion by 2026 up from $336 million in 2017."
Grocer's global first: Full-time inventory robots!
It's happened to most of us at one time or another: a quick trip to the supermarket for just a few items is marred when we find many or most are disappointingly out of stock. Especially the ones you really wanted and needed. Damn!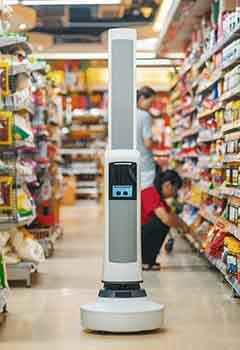 Seems humans aren't very good at keeping out-of-stock items always replenished. KPMG's Eugene Kublanov, a consultant in procurement and business services remarks: "Stores now rely on hourly employees to manage and track inventory. The work is tedious and often leads to errors."
Out-of-stock items are shockingly expensive: IHL Group puts the global tab for out-of-stock items at $1 trillion annually.
Enter, inventory robots.
The Schnuck's grocery chain, after experimenting with Simbe Robotics' Tally since 2018, is taking the inventory robots on full time. "Schnuck Markets, Inc. announced an industry-first chainwide expansion with Simbe Robotics to further elevate the grocer's business operations and customer experience.
"Building on previous successful expansions, the multi-year, full-scale roll-out will bring Tally robots to all 111 Schnucks locations across the U.S., making Schnuck Markets the first grocer in the world to utilize AI-powered inventory management technology at scale."
Cobot & AI to piece together ancient history
Roman mosaics and frescoes from Pompeii, crushed into rubble by the eruption of Mt. Vesuvius in 79AD, will soon be pieced together by a cobot and AI/ML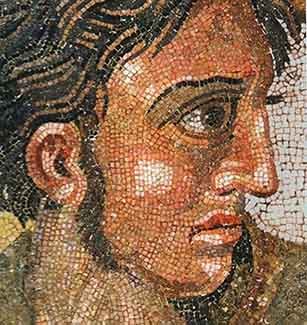 An EU-funded project titled RePAIR, Reconstructing the Past: Artificial Intelligence and Robotics, will be trained to jigsaw-puzzle back together again tens of thousands of small fragments heretofore deemed too small, too complex and too time-consuming for humans.
Machines equipped with robotic arms are able to scan archaeological fragments, create a 3D digital model and organize the thousands of pieces into place.
The initial, funded experiment will first restore ceiling frescoes from Pompeii's House of the Painters at Work, "which were not only damaged by the ash and pyroclastic flow from Vesuvius but also bombed during World War II."
If successful, the cobot & AI/ML duo will have launched a new industry of restoration that could well be put to piecing together, not only ancient archeological sites, but any project where complexity and time are prohibitive for human intervention.
New best friend in bio labs: Pipetting robot
Pharma and med techs know firsthand all the drudgery there is to working in a bio laboratory. Top of their drudgery list: Pipetting!
"It is estimated that half of medical lab technicians carry out the same arm movements for at least a quarter of their working day.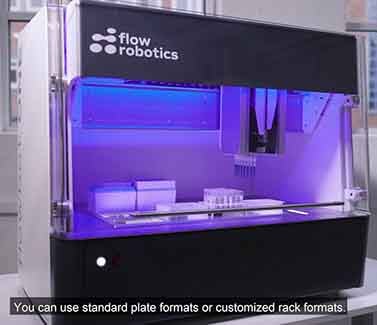 Manual pipetting is a large part of liquid handling in any laboratory, and it brings hours of repetitive work in fixed positions. This can result in physical strain to the shoulders, arms and hands."
In addition, studies have shown that poor or no training for pipette users is responsible for about 70 percent of all pipetting errors.
So, if lab techs dislike pipetting, and if pipetting creates physical strain and is responsible for lab errors, then why not get a robot to do the work? Sadly, until now, there wasn't such a robot available anywhere.
Thanks to Denmark-based Flow Robotics, lab techs have a new best friend: The flowbot ONE.
The flowbot ONE automated liquid handling robots does not require advanced programming skills so just about anyone can set up a procedure. The robot also has the ability to integrate to devices positioned on the deck or external to the system. It also supports the import and export of data.
First-ever cleaning robots that work as a team
Professor Mohan Rajesh Elara, a robotics/AI expert from the Singapore University, together with "Singaporean entrepreneurs: Dylan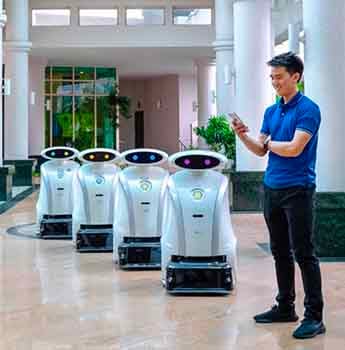 Ng and Michelle Seow, the husband-and-wife team behind Singapore's leading cleaning equipment and chemicals supplier, SuperSteam Asia Pacific," co-founded LionsBot in 2018, and now have launched the LeoBots line of commercial cleaning robots.
Today, just three short years later, the LeoBot line has grown to five: LeoScrub, LeoVac, LeoMop, LeoRay (COVID ultraviolet bot), and LeoPull (see video that shows each in action).
Unlike other automated cleaning products, Lionsbot robots operate either as standalone units or alternatively in fully-coordinated, fully-autonomous teams for enhanced productivity and improved cleaning results.
"Entire 'robo-teams' can be deployed to designated spaces to clean in unison and with minimum human intervention. To optimize cleaning plans, LionsBot robots collaborate with each other using AI and big data analytics.
"Day-to-day operations are entirely controlled and coordinated from the Cloud. Recharging, rinsing, refilling, service and maintenance are achieved through space-saving docking stations and remote service modules."
LionsBot must be doing something right: the LeoBots line was awarded the prestigious Amsterdam Innovation Award in 2020, the first Asian company to win this coveted prize.