What's New in Robotics? 09.06.2023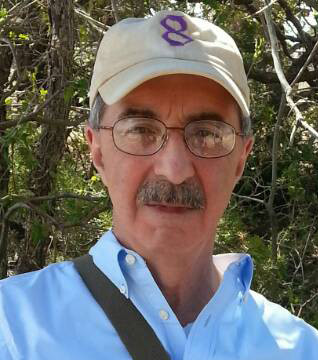 by
Tom Green
. Last updated on Jun 09, 2023 7:37 AM
Posted on Jun 09, 2023 7:37 AM. 6 min read time
News briefs for the week take a look at Squishy Robotics and its soft-landing robots that went from NASA Moon project to first responder aids on Earth; then how Locus Robotics upgraded its product line of LocusBots to offer new-age solutions to ever-accelerating warehouse demands; then China's newly developed, robot-assisted, laparoscopic surgical system scheduled to compete with industry leader Intuitive Robotics using 3D glasses instead of a traditional monitor and hood; and finally, why is it that robots have been so slow to disrupt the garment industry?

"What's going on?" Ask Squishy Robotics
In disaster scenarios, situational awareness, or "What's going on?" within the disaster area, is many times information that is very hard or impossible to come by.
Squishy Robotics (based in Berkeley, CA), a spinoff from a project originally funded by NASA (2014) to develop new ways of landing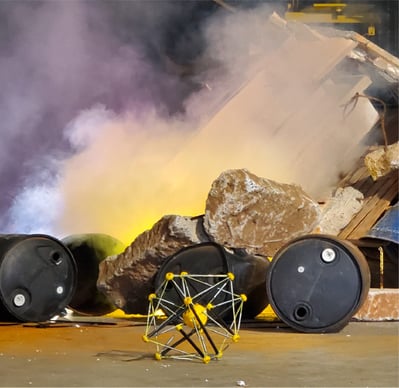 rovers and other types of equipment on the Moon, has come up with a robot for first responders to use in disaster situations that provides situational awareness, where no one needs to be put at risk. It also provides vital on-the-ground information much sooner than first responders could.
Berkeley researcher, Alice Agogino's first idea for her $500,000 NASA grant asked the question: Why not make the robot itself the landing device? In that way, there would be no need for a separate lander to bring a rover down to the surface. Answering that basic question is how she developed her startup company Squishy Robotics.
As Agogino remembers it: "We thought, wow, if we can do this on the Moon, we should be able to do it on planet Earth and save some lives."
Her idea was to create a sphere-shaped skeleton of rods and elastic cables, based on the design principle of tension integrity, or "tensegrity". The term itself was coined by Buckminster Fuller as a portmanteau of "tension" and "integrity" in 1955.
Functionally, the sphere-shaped robot skeleton is dropped from a drone into a disaster situation or even a rescue situation that is difficult to access by first responders. The robot's sensors and other information-gathering instruments would reside in the center of the robot, and when dropped, the force of the impact would be spread across the skeleton, keeping the vital payload safe.
Locus Robotics upgrades AMR fleet
Providers of AMRs for the logistics and e-commerce industries have been moving fast to expand their mobile robot platforms and operational software to accommodate the accelerating churn and variety of warehouse logistics.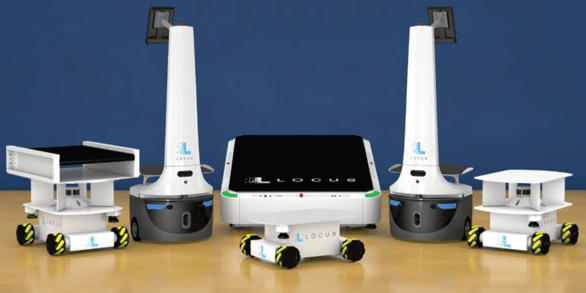 Not to upgrade risks being bypassed by an industry that's already in high gear and accelerating ever more to meet the mega demands of e-commerce.
Massachusetts-based Locus Robotics, highly successful supplier of its LocusBots, has been building out to meet those needs since 2021 when it acquired Waypoint Robotics. Heavyweight chassis, larger form factors and enhanced capabilities of the Locus Vector and Max (rebranded from Waypoint) along with the previously released Locus Origin, make up the company's new product line, recently introduced for the EU at Amsterdam's Deliver 2023 conference held June 7-8.
Intelligent AMRs are the wave of the future and Locus now has three. Locus customer DHL Supply Chain will see Locus Origin deployed to its 1,500 warehouses and distribution centers by the end of 2023, claims Locus.
"We are excited to showcase our latest technology innovations at Deliver 2023 to our global and European customers," said Rick Faulk, CEO of Locus Robotics. "Together with our advanced LocusONE warehouse Automation Platform, we are transforming the way warehouses operate."
3D glasses for China's newly-launched surgical robot
The world is headed toward minimally-invasive surgical procedures. And surgical robots are forecast to be the platform of choice to deliver a safer, minimally-invasive operation with far less post-operative trauma.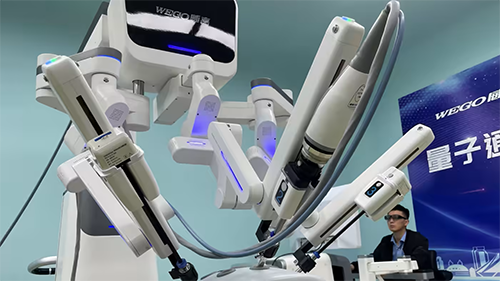 Although over a dozen developers have marketed, or are in the process of marketing a surgical robot, U.S.-based Intuitive Surgical's da Vinci robot has been the surgical crown jewel since its debut in 2009, even at over $2.5 million a system, plus over a million dollars in parts and supplies annually. Now, however, competitors from the EU (the Versius Surgical Robotic System) and, most recently, China are challenging Intuitive's dominance.
Weigao Group, headquartered in Weihai, Shandong province, has become the first Chinese developer for a robot-assisted laparoscopic surgical system (2021). "We currently have 20 units at hospitals for clinical research that are involved in a variety of surgeries, such as urological, liver, and thoracic procedures," said Wang Bingqiang, general manager of Weigao Group's medical instrument division. "Our robot system will be for sale for general surgical use from June (2023)."
With 20 systems in use, Weigao still has a long way to go to even begin to contest Intuitive's over 6,000 deployed da Vinci systems worldwide. According to Fosun International Securities, of the 189 robot-assisted laparoscopic surgical systems presently in use in China (barely 5% of the world market), Intuitive has nearly a 100% share.
Unique among robot surgical systems, Weigao's surgical robot is operated using 3D glasses—rather than the standard monitor and hood used by all others—which the company says reduces doctor fatigue. "Doctors can also communicate more easily with other doctors and nurses in the operating room," added Wang.
Robots slow to disrupt garment industry
There aren't too many industries these days that robotics has had a hard time disrupting, but the garment industry seems to be one that's been particularly elusive.
However, there's a fortune awaiting those that succeed. Revenue in the apparel/garment market for 2023 is $343 billion! Automating even a small part of the industry could save billions in productivity gains and employ tens of thousands of robots, especially in sewing pieces of apparel together.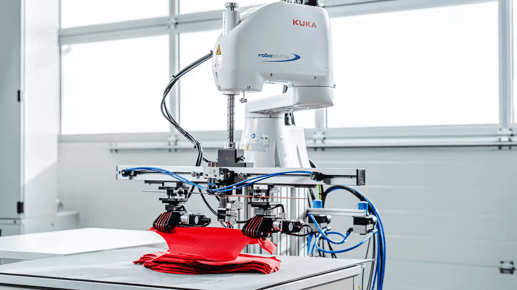 There are 10-20 different steps needed to make a simple T-shirt; 70-80 for a long-sleeve dress shirt.
Although laser cutting of fabric has spread throughout garment making, the laser-cut pieces still need to be joined into a finished piece, and therein sits the problem for robots. Human hands are still relied upon for finishing.
Germany-based Robotextile is one of several companies attempting to bring more automation to garment making.
"Textile researchers at Germany's RWTH Aachen University estimate that in manufacturing a piece of clothing, handling time -- as distinct from the cutting or sewing steps -- accounts for about 80% of production time and roughly 80% of factory costs."
The Robotextile fabric-sorting work cell uses a standard KUKA Scara robot with a working diameter of 1600mm and 5kg payload (cobot can also be used). Depending on the layout and general conditions, cycle times of 2 to 4 seconds per fabric layer are possible.
But let's make no mistake, the bell is tolling for manual labor in the garment biz. However, for now, Asian hands still dress most everyone worldwide.
The video below amply displays the daunting challenge facing automation.