What's New In Robotics? 03.05.2019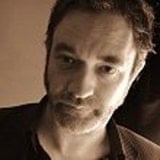 by
Emmet Cole
. Last updated on May 03, 2019 7:28 AM
Posted on May 03, 2019 6:43 AM. 8 min read time
Good morning. In this week's news mix: Universal Robots to expand operations in China & Taiwan, a new recycling cobot is unveiled and IQLOGY showcases cobot palletizing setup. We also ponder Anki's demise, marvel at an organ-carrying drone, admire a strangely compelling Tumblr account and much more!
Cobots & manufacturing
Cobot giant Universal Robots is to set up an Asia Pacific application laboratory in Shanghai, China, a UR+ certification center in Shenzhen, China, and a training center in Taipei, Taiwan, according to the company's Greater China general manager, Adam Sobieski. (H/T DigiTimes)
Engineering.com has been on a roll the past few weeks, releasing great videos and interviews from Automate 2019. Here, Sooyong Bang, deputy general manager at cobot maker Doosan Robotics talks about cobots' place in the manufacturing landscape...
And Jim Anderton caught up with Jean-Philippe Jobin, CTO at Robotiq, who explained the unique benefits of Robotiq's new vacuum gripper and Sanding Kit offerings...
A total of 156,400 industrial robots were sold in China in 2018. That's an increase of 14.97 percent year on year, according to GGII, a Chinese think tank on emerging industries. (H/T Xinhua)
Bulk Handling Systems launched its 'Max-AI AQC-C', a cobot system designed for recycling plants...
And IQLOGY released video showcasing a neat, cobot-based automated palletizing setup that uses a 2-finger adaptive gripper. The system is expected to provide a return on investment in less than 12 months.
More cobot reading:
Elsewhere...
The robotics community has reacted with great sadness to news that home robotics company Anki, makers of the loveable Vector and Cozmo desktop robots, is set to close down after a new round of funding reportedly fell through at the last minute.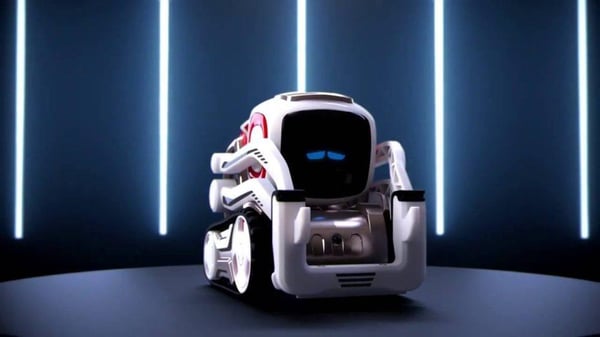 Credit: Anki
What surprised people most is that Anki had sold 6.5 million devices and had nearly US$100 million in revenue in 2017, so the company had already achieved success. Vector, Cozmo and their predecessors found uses as more than toys, showing up in primary and secondary school education and even university-level research. The Robot Report has been gathering reactions from around the robotics world.
My take on the sad news? The application matters just as much for domestic robots as it does in industrial and manufacturing environments. If your bot doesn't offer practical and obvious functionality beyond that offered by a smartphone or Alexa-type device, it possibly shouldn't be thought of a general consumer robot at all. Rather, it's a niche bot for robotics enthusiasts and students, of which there are many, but perhaps not enough to sustain a business without very, very deep pockets (yet).
Also, it's extremely difficult to develop domestic robots --vacuum cleaning bots being the exception in which the functionality of the robot is obvious and compelling-- because it isn't just the physical environment that's unstructured in domestic scenarios: Our desires are somewhat unstructured too. And only a multi-purpose domestic robot that can handle everyday objects and tasks with ease will be able to meet our unstructured (and somewhat unreasonable) expectations.
Finally? A massive global community has built up around Anki's genuinely charming bots, so do not be surprised if the story doesn't end here.
In more upbeat news, automated farming company Iron Ox announced that it is now selling its robot-tended produce in California.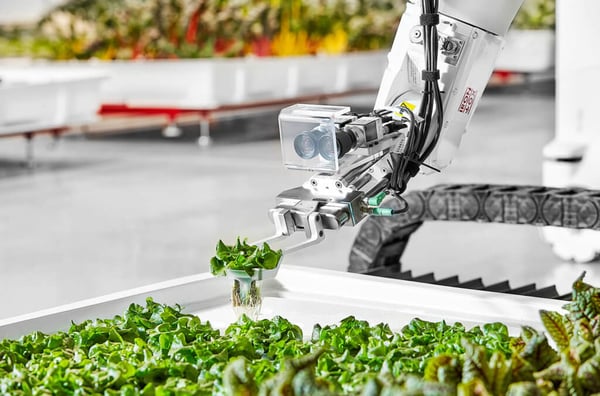 Credit: IronOx
Via The Verge:
The firm, which launched last October, is offering three varieties of greens at the San Carlos branch of Bianchini's Market, a family-owned grocery store that specializes in local and organic produce.
Google Street View robots looking strangely self-conscious in mirrors in some of the world's most magnificent museums? There's a tumblr account for that. (Fast Company has the details.)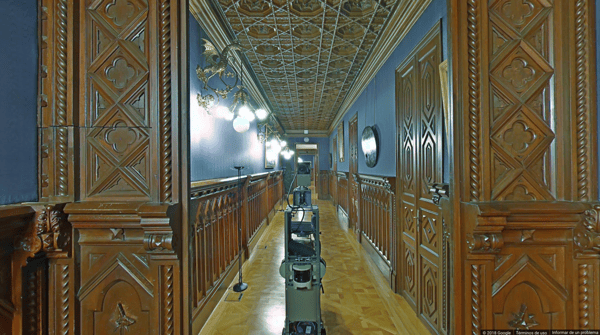 Robot gets existential at the Corts Valencianes, in Valencia, Spain. Credit: Mario Santamaria | The Camera In The Mirror

In other news:
Come by next week for more of the latest robotics news! Until then, please enjoy...
Five vids for Friday
1. Doctors and researchers from The University of Maryland Medical Center in Baltimore made history this week by successfully delivering a donor kidney using an unmanned drone that not only transported the organ, but maintained and monitored it along the way. The transplant was successful too. (UPI has more.)
2. Reuben Brewer, a senior robotics research engineer in SRI International's Applied Technologies and Science Department has unveiled an ingenious, unarmed prototype telepresence police bot that's attached to police cars and is designed to improve safety during traffic stops.
3. New video from researchers at the University of Pennsylvania shows a prototype microbot swarm that can remove dental plaque. (Science Robotics has more.)
4. Engineers at Purdue University are working on an AI-based platform that's designed to enable unmanned vehicles on land, sea and in the air to collaborate during rescue missions. As new video shows, the system could be used to locate and bring assistance to survivors of natural disasters and Fyre-like music festivals. (Purdue has the full story.)
5. Henny Admoni leads the Human And Robot Partners (HARP) Lab in the Robotics Institute at Carnegie Mellon University, USA. New video shows a recent seminar in which Admoni shares fascinating insights into her research on human-robot collaboration in multiple enviornments.