Top 50 Robotic Companies to Watch in 2015 Includes Robotiq!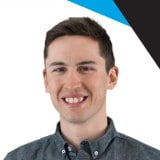 Robotics Business Review (RBR) has released its fourth annual RBR50 list, naming Robotiq as one of the top companies to watch in the global robotics industry for 2015. RBR50 companies are recognized based on their innovation, groundbreaking applications, commercial success and potential. They represent many different levels and facets of the robotics ecosystem.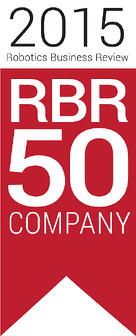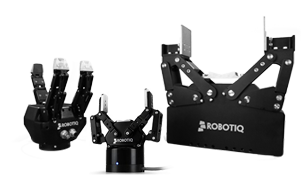 We are pleased to announce that Robotiq has been listed by the Robotics Business Review as one of the top 50 most influential companies in the robotics world.
Robotiq's CEO, Samuel Bouchard, comments on this news: "We have a young enthusiastic team committed to making robots happen. We all grew up watching robot cartoons and witnessing the first personal computers landing in our homes. Today, we have the chance to contribute, growing arms and hands to those computers so they can interact with the tangible world. We're enjoying doing this every day. Seeing our work recognized in the robotics industry at this level, seeing our name beside companies that we highly respect, it is the cherry on the sundae as we like to say here!".
Robotiq is renown for providing flexible robotic grippers that enable industrial robots to handle a wide variety of parts. The 3-Finger Adaptive Gripper is used in advanced manufacturing applications and is also the robot gripper chosen by several teams taking part in the DARPA Robotics Challenge.
The 2-Finger 85 Adaptive Gripper is more often paired with industrial manufacturing applications. It has been designed to make integration and programming easy and accessible to everyone, especially those applications that use collaborative robots from Universal Robots. We at Robotiq aim to make products that are flexible and can easily be used and integrated into your industrial robotic applications.
About Robotics Business Review
The Robotics Business Review is the #1 source for reports and analyses of up-to-the-minute business and technology developments - plus financial transactions - taking place across the fast changing landscape of global robotics. Members enjoy in-depth reporting, breaking news, RBR50 profiles, a members-only newsletter, key financial alerts, insights on future trends and access to reports on exclusive research. Learn more at RoboticsBusinessReview.com.
About Robotiq
Our goal is to enable all manufacturers - especially those dealing with high mix production - to take full advantage of robotics. We work with robot manufacturers, system integrators and end-users to automate applications that require flexibility. Robotiq sells product in more than 30 countries, through our global network of partners.
We are pleased to receive this recognition from the industry and are looking forward to what the future will hold for us. To follow our different activities you can subscribe to our blog, where we post news and innovations about the robotics industry. If you are interested in more information on the distinguishing features of different collaborative robots on the market today you can check out the comparative chart that we have put together for you. Take a look at it by following the link below.