ISO/TS 15066 for the Real World: Packaging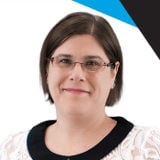 by
Karine Simard
. Last updated on Jun 16, 2016 7:04 AM
Posted on Jun 16, 2016 7:00 AM. 1 min read time
Picture a packaging application in which a robot picks parts from one bin, manipulates them, and packages them into another bin.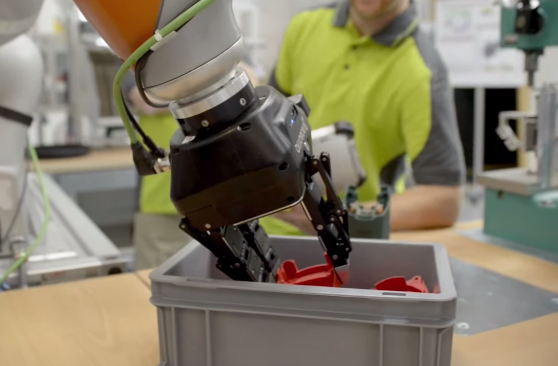 In this scenario, the points of contact with human workers are limited to occasionally supplying one bin and occasionally removing the other. Such a system might be set up by a company that wants to run a robot without a fence to test the technology, but that doesn't want a high frequency of exposure.
"This scenario makes the overlap in time and space rather modest," says Björn Matthias, Senior Principal Scientist – Robotic Automation, at ABB. "Nevertheless, the same criteria apply, and if you have incidental contact, which can happen, then the pressure and force limit specifications provided in ISO/TS 15066 can help you to dimension this sort of application."
How to Perform an ISO/TS 15066-Compliant Risk Assessment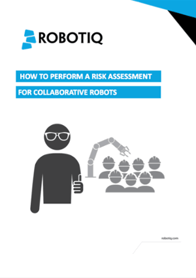 Ready to get started with improved safety with collaborative robots? This is your guide. This eBook explains each part of the document, how to fill it up, and why it's there. Follow this guide to perform those risk assessments and comply with ISO/TS 15066. This eBook also comes with an Excel template for you to use.