What if Google Fails at Robotics?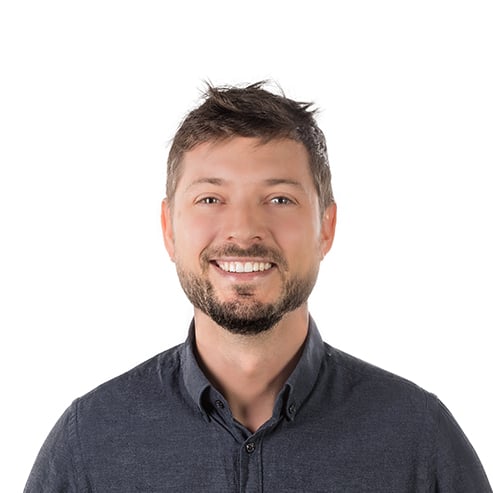 by
Samuel Bouchard
. Last updated on May 05, 2016 4:28 PM
Posted on Nov 03, 2014 5:49 AM. 4 min read time
Google has changed the world. And it's still changing it every day. I remember seeing the Google home page for the first time on a computer screen in the physics lab at Laval University when I was an undergrad. I had no clue at that time of what a giant that colorful logo would turn out to be and even less that it could potentially turn upside down the industry I'd be starting a company in years later: robotics.


Google woke up a 'slipper-wearing' robotics industry in late 2013 with the announcement of several robot startup aquisitions. In an industry as small as robotics, having a few hundred roboticists join a single organization created a void, especially within the Bay Area robot workforce community. These robot makers are now in the Google X Labs where the mindset is to bring a 10X improvement to how things are done today. This is an inspiring approach that has brought great things to the world. But will the Google X moon shots change the world the same way their search engine did? Right now, Google Glasses are widely criticized. The Google autonomous car has made tremendous progress, but still has some issues to solve before it can truly become the game changer it wants to become. Sure, everybody likes to pick on a winner. It's just too easy to write whatever opinion we might have comfortably seated behind our computer screens. But the recent announcement about Andy Rubin, the leader of the Google robotics initiative leaving made me wonder again about a casual discussion that happened around a drink at the Robobusiness conference: "What if Google fails at Robotics?"
Making and Selling New Robots is Challenging
We've seen a few robotics companies who have tripped up in the past. Willow Garage had big aspirations and ended abruptly. What's great is that their work is having a second life in several startups and through the evolution of ROS. Still, the Willow story does nothing to bring shivers of excitement to investors.
Rethink Robotics, despite their great team, leadership and a lot of funding, fell short of expectations when they first released a shaky Baxter. We have to be thankful to Rethink (and Rodney Brooks) for having created an enormous buzz about robotics. But we were lucky because if that was the only collaborative robot story in the industry, the story might have stopped there for a while. Yet, Universal Robots rode the wave with their simpler approach and got commercial traction. It has to be frustrating for Rethink to have created their own competition. But at the same time, it shows that they were pursuing a worthwhile opportunity and their investors need to keep the faith.
Silicon Valley-izing Robotics
Because Universal Robots is seen as a rapidly growing, successful robotics company with 100+ employees but how does it compare to popular software companies? To put this in context, UR was founded 1 year after Facebook was started... High tech investors in recent history have gotten used to quick software iteration and network effects for extreme scalability and fast exits. It seems like common wisdom that hardware is a commodity made in emerging countries. This mindset can't be transferred to robotics as a whole. But on the other hand, robot companies have to believe that it is possible to go faster. Will Silicon Valley's Google do to robotics what Tesla is doing to the automotive industry? New cars, too, are tough to bring to market by a new player and are pretty damn hardware and software development intensive as well. Still, Tesla, using 10X thinking is on its way to becoming an important chapter in the renaissance of US automotive.
We've been expecting 'hockey stick curve'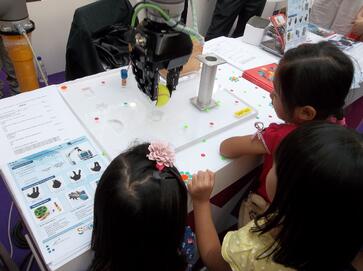 like growth for several years now in robotics, since robotics is the next big thing. But we're not there yet. After Google's robotics acquisitions, some robotics-savvy investors complained about the possibility of an investment bubble in the field. Whatever bubble this might have created, if Google fails at robotics, the bubble will go bust. And the risk is not only on the technology side. Investment in robotics is pocket change for Google, but it will take continuous support from management over several business cycles to come to fruition. We can imagine Google moving on to other areas if robotics doesn't fulfill its promises rapidly enough. A recent example of this happened at Microsoft, who shut down their robotics group even if Bill Gates himself announced some years ago the Dawn of the Age of Robots. The expenses related to their operation was peanuts in Microsoft's budget, but apparently it just wasn't important enough anymore. If Google fails at changing robotics, investors will all start moving towards other promised lands concluding that "even Google could not make robots work."
Come on, Land that Moon Shot
Google Robot Team, we don't know what you do! So, we don't know if we're with you or against you... but we have to all be with you, because we are all Robot aficionados. Young energetic companies full of hope and talent. Large end users wishing they could finally get that low cost robot that will solve their scalability and labor shortage problems. Everybody who wants robots to happen. So this thing has to work! Give our industry that damn kick in the butt that it needs, so we can all ride the hockey stick growth curve. Because at Robotiq, we like the game of hockey, eh!