Robotic Welding: What do the Experts say? - Part 2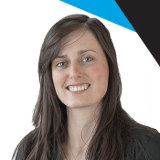 by
Catherine Bernier
. Last updated on May 05, 2016 5:09 PM
Posted on Oct 09, 2013 11:46 AM. 4 min read time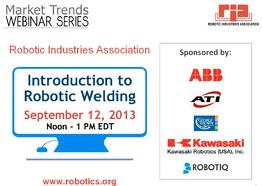 The Robotic Industry Association often presents webinars on various subjects. On September 12, 2013 the topic was robotic welding. In order to insure valuable content, the RIA invited three panelists to discuss general questions on this robotic application. The experts invited were: Mark Oxlade from ABB, Joshua Neville from WOLF Robotics and Chris Anderson from Yaskawa/Motoman.
In the previous part of this article, Robotic Welding: What do the experts say?, the experts were presented and we shared with you their answers on the first three questions.
Let's go on with the other questions asked.
Q4. What parts are good for welding? Starting simple or complex?
To increase your chances of success and reduce your costs, the experts would recommend starting with simple parts and simple fixtures, especially if the shop is new to robotics. For more complex assemblies, it is interesting to consider automating sub-assemblies and let manual welders finish the part.
Q5. Can I continue to use my existing fixtures from my manual operations as I automate?
It depends on the fixture itself. Usually manual fixtures are designed to hold the overall dimension of the part. Gap joint and fit-up issues are usually fixed by the manual welder. When talking about robotic fixtures, the important thing is to position the weld joint to assure repeatability and accuracy. It is also important to consider torch access and cable management. Manual fixtures often have stuff sticking out from them that can interfere with the robotic cables, so you will want to avoid this kind of fixture for robotic applications.
Q6. I have many low volume product types. Can I use robotic welding?
High mix and low volume production can now be easily automated. We can edit, change and adapt welding robots for different variations of a product, such as size and shape. New devices like Kinetiq Teaching make welding robot programming more user-friendly and reduce the teaching time for robot welders. Other systems can also help to automate welding in a high mix production such as interchangeable tooling and quick dock systems.
Q7. What are the welding benefits of offline concepting and design?
Being able to design the whole cell offline can bring a lot of advantages. This can allow you to verify if your cell is well suited to the application, before building it for real. Simulations can also be done to test the cycle time of the operation. Moreover, programming of the system can be done in the offline world. This will help to reduce startup time once the hardware is ready.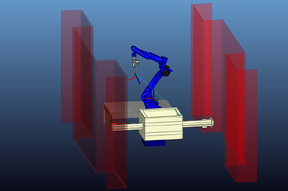 Q8. How does a robotic welder work with thin gauge sheets and materials?
Technology developments now allow industrial robots to work with various type of material without any problem.
Gas metal arc welding technology, as an example, is advancing and allows robots to work with thinner gauge materials.

Electric current welding also gives more control over the system.

Cold metal transfer has expanded the use of robots for welding applications.

Gun actuators also exist to control even more precisely the gun motion.
The important features to keep in mind are consistency, repeatability and joint gaps.
Q9.

How does a welding robot work with large parts (such as truck frames) and tight tolerances?
By adjusting the speed and controlling the welding sequence, industrial robots can reduce part distortion considerably. Moreover, they are predictable, so if you inspect your robot's welds, you will be able to notice any distortion. Then, you will be able to adjust the tooling or the sequence in order to correct the distortion of the part in the next operation. This new operation will be repeatable and fix your large part each time to get closer to the nominal dimension. Also, multiple arcs can be used at the same time on a large frame in order to reduce the cycle time and get better results.
These were the nine questions the RIA asked to their panelists in the webinar. It is very interesting to hear recommendations and advice from specialists working in leading robotic companies. We hope that this article has given you some interesting ideas to think about regarding your future robotic welding integrations.