Industrial robotics: 7 reasons why young engineers should get into it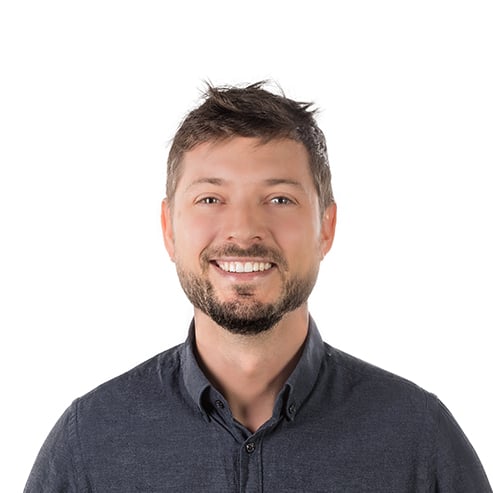 by
Samuel Bouchard
. Last updated on May 27, 2016 9:14 AM
Posted on Feb 08, 2014 9:09 AM. 3 min read time
In this article, I present 7 reasons why industrial robotics is a great industry to work in as a young engineer. In fact, I present 7 reasons why I personnaly really enjoy it. I am 34 years old. I hold a Ph.D. in robotics during which I worked on robotic cranes (such as the SkyCam). I was stock-holder and director of product and technology in a high-growth web-based business for 7 years. I live in a place where industries such as video games, telecom and aerospace hire most of the technical skilled labour. We have in Quebec city unbeatable quality of life to raise my young family of 4. So why the hell did I start a company in industrial robotics and travel from plant to plant in North America to sell robot hands?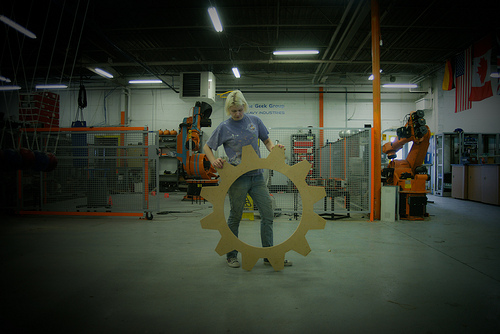 photo credit: lisbokt
1. Industrial robotics is full of opportunity
Current shortage of skilled labour and aging population means that industrial robots will be badly needed. In fact, that's already started. This is going to hit the people on the shop floor, as well as the robotics staff. If you stop by a robotics trade show, you'll realize that the average age is much higher there than the average age of the attendees at an iphone app developper conference.That means plenty of room to grow for young talent coming in.
2. Industrial robotics needs solid innovations
You think that all the industrial robotics problems were solved a long time ago? Think again. Today, about 90% of manufacturing companies that could use robots in the US still don't use it even though they face challenges in finding skilled workers. The reason is that current robotic platforms simply don't match the majority of customer needs for flexibility and simplicity. This market will only be reached by means of innovation.
3. Industrial robotics is underground
You won't see a commercial promoting an industrial robot on TV. A lot of time, you'll work on confidential, mission critical stuff for your client companies. You work behind the scene in an world that few people have access to, learning how stuff works and giving you a unique view of all the objects that surrounds you.
4. It's a tough industry
Industrial robotics is challenging. It's not like sending a rocket into space but almost: what you do has to work. That pushes you to achieve very high technical and execution levels.
5. Robotics is the next step in information technology
I'm not saying like Bill Gates that the evolution of robotics will be like the evolution of personal computers. I think that robotics is the next step in the evolution of computers. It is where information is sent back to the tangible world to make things. Robotics will continue to piggy back on the advances of the fast paced computed and electronics industries. Those synergies will fuel the innovation in the field. Just like computers, robotics has the potential to spread horizontally and advance all industries.
6. Industrial robotics has great social, economic and environmental impacts
Industrial robotics has an important role to keep thriving companies in your communities. Robotics creates well paid jobs. Robotics makes it possible to manufacture locally in places where environmental and work standards are more respectful than in low wages regions. It also removes dangerous situations for workers.
7. Industrial robotics is full of good people
The nature of this business makes it full of honest and down to Earth people. Above all the technology, it's about teamwork, communication and building true relationships.