Robotic Welder with Flexible Fixture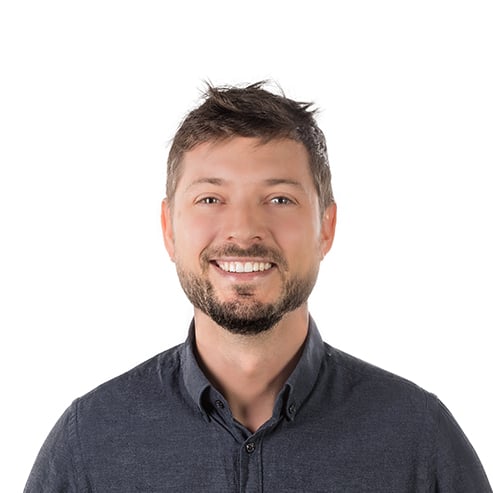 by
Samuel Bouchard
. Last updated on May 05, 2016 4:26 PM
Posted on Nov 21, 2011 3:55 PM. 2 min read time
You are looking to use robots, but the return on investment does not seem to be high enough to make this profitable, considering the high quantity of different products that you make? With the current approach, the biggest obstacles are the dedicated tooling that you need to make for each different assembly or weldment and the cost of programming. You could amortize the robot costs over the complete volume of production. But for the tooling, you must get the payback just on a single product, which is difficult. What if you had programmable tooling?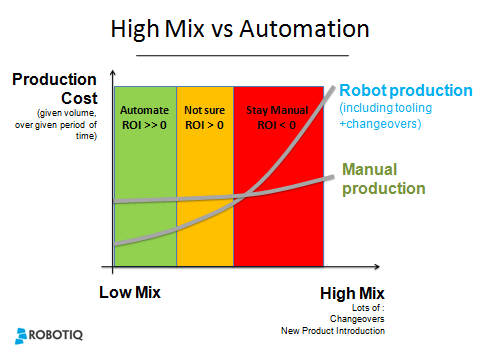 That is exactly the approach that we are pursuing in the video below showing a potential solution for high-mix, low-volume manufacturers that want to automate welding operations.
If you can't view the video on youtube, right-click and dowload the original file.
Programmable Fixture: How does it Work?
The idea is to use a robot combined with a vision system and the Adaptive Gripper instead of a complex hard fixture.
The main part is still held by a fixture, but a very simple one.
Each small part is programmed with a pick, hold and weld sequence.
A vision system measures the part position, then offsets the normal trajectory accordingly for precise placement.
The part is placed precisely, then welded by the welding robot.
Flexible Fixture for Robotic Welding: It is the Right Approach for you?
Here are the aspects that you need to take into account to evaluate if this approach would be beneficial for your operations.
Evaluate ROI of Robotic Welder
Below are the main aspects that will impact your return-on-investment.
How many fixtures do you have?
How often to you proceed to changeovers?
How many products do you introduce over a period of time?
How much does a fixture cost?
What are the welder and operator labor costs? How would your costs be impacted if you were using robots?
How would the use of robots impact the throughput? Scrap rate?
Evaluate Technical Feasibility of Robotic Welder
Part inventory - Take a significant amount of weldments that you currently make and that represent a good sampling of what you will likely do in the next months and years. What would be the challenge of using a vision system and the Adaptive Gripper to position them?
Welding Process - What process(es) do you presently use? What constraints does it impose on the fixture?
If you'd like our assistance in evaluating the potential ROI and technical feasibility of automating your system, we can support you. We even have access to welding and positioning robots to do proof-of-concept using your parts if the initial evaluation proves to be promising.