2018 Was Great—2019 Will Be Even Better!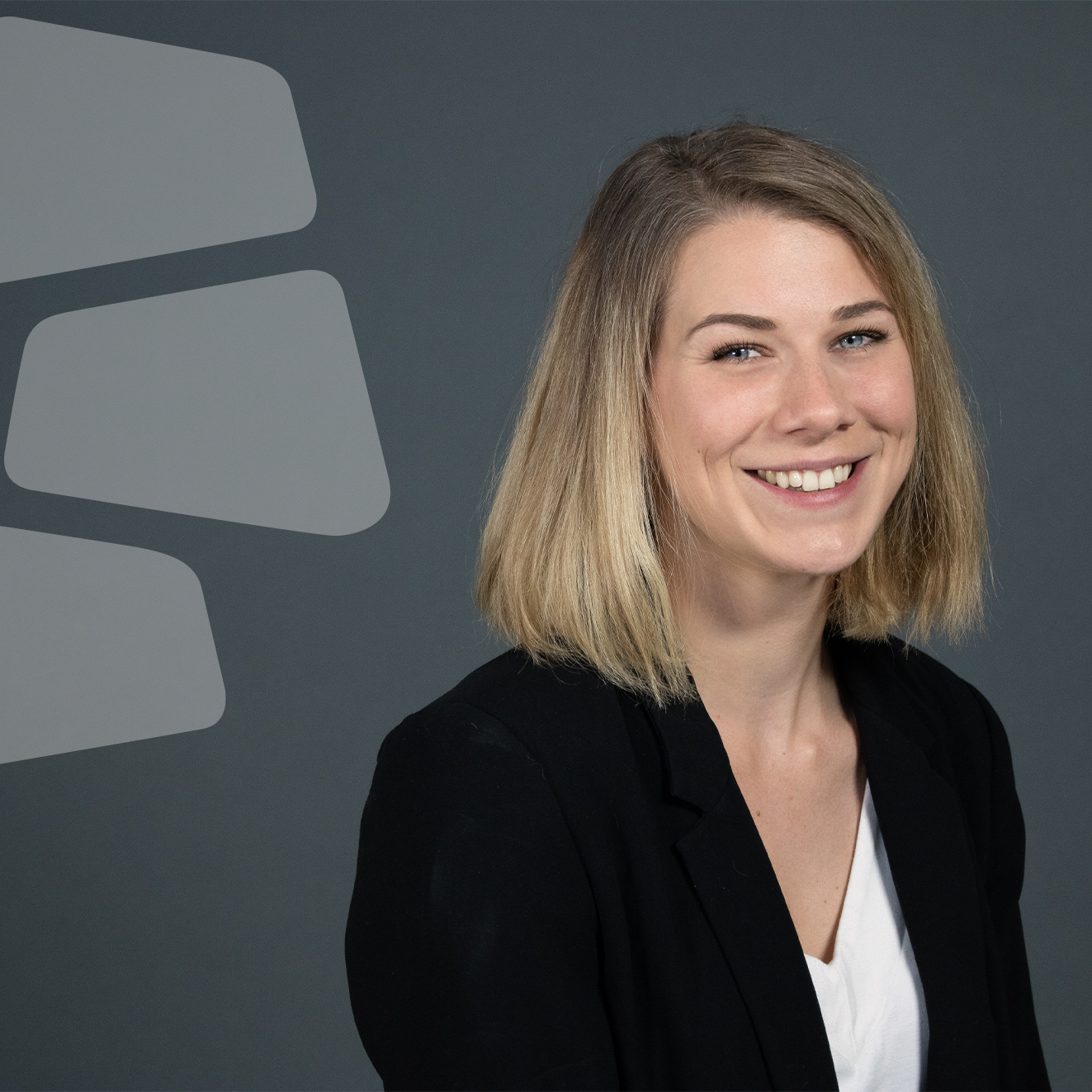 by
Romy A Letourneau
. Last updated on Jul 06, 2020 11:23 AM
Posted on Dec 27, 2018 7:59 PM. 4 min read time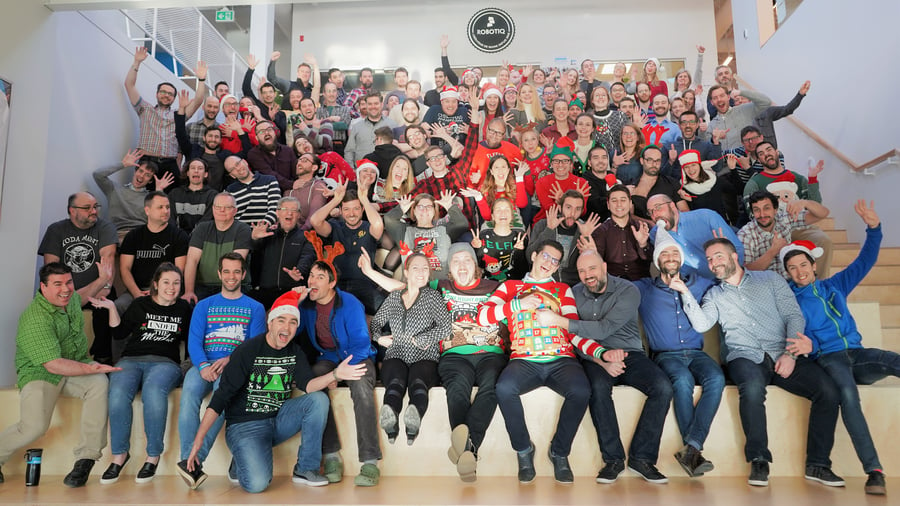 The Robotiq Team wishes you happy holidays !
So much has happened in 2018 at Robotiq! We're sure you've already seen most of our key moments, but as we break for the holidays, here's a round-up of our 2018 highlights so you can celebrate with us.
Let's showcase our people and innovations
Robotiq's people
At Robotiq, our team is our strength. We owe our success to each and every person's motivation and initiative. Here are some of our big 2018 moments:
| | | |
| --- | --- | --- |
| | | |
| Our team keeps growing | New office space | Cheers to the first 10 years |
| We are proud to announce that our team has grown to more than one hundred members. Each one brings something unique, enabling us to continue to improve and do what we love. | Our old office served us well as we made great memories (and plug+play components) there. But the team is growing fast, and we could not be more excited about our new office space. | Last summer, on July 1, Robotiq turned 10. By the end of this year, our customers will have deployed close to 10,000 Robotiq products. Our mission is to free human hands from tedious tasks. |

Robotiq's innovations
As you know, at Robotiq we free human hands from repetitive tasks. With our tools and know-how we simplify collaborative robot applications so that factories can start production faster. Here are our 2018 product highlights:
| | | |
| --- | --- | --- |
| | | |
| Force Copilot | The grippers for cobots improved | Hand-E Adaptive Gripper |
| In September, Robotiq launched Force Copilot, an intuitive software system that unlocks force-sensitive applications. Force Copilot accelerates the programming of a whole host of applications, including assembly, machine tending, and pick and place, among many others. | Robotiq has released the next generation of the Grippers for collaborative robots: the 2F-85 and 2F-140. Both models feature many updates, while retaining the same key benefits that have inspired thousands of manufacturers to choose them since their launch six years ago. | In June, we launched Hand-E, the first UR+ electric gripper ready for the new e-SERIES generation of Universal Robots. This Adaptive Gripper is perfect for precision assembly tasks and reliable in the toughest manufacturing conditions. Hand-E is the ultimate Gripper for cobots. |
Robotiq's distinctions & events
Here are some of this year's standout distinctions and events featuring Robotiq:
| | | |
| --- | --- | --- |
| | | |
| We raised $31 million in funding | RUC 2018 & automatica 2018 | Top 50 Most Influential Companies in Robotics |
| In December, Robotiq announced that it had raised Can$31 million in its first round of venture capital financing. The entire round of financing comes from Boston-based investment firm Battery Ventures. | The RUC 2018 hosted many cobot-related product launches and a 24-hour tech challenge. We also made great connections with new people thanks to our presence at automatica 2018 in Munich. | Robotiq was listed in the 2018 RBR50 companies—an annual list, put out by Robotics Business Review, of the leading companies in robotics, artificial intelligence, and autonomous vehicles. |
In the new year, we will continue working hard to free more human hands. We've got a couple of days to go, but we're already looking forward to new opportunities to push boundaries in 2019.
What are your 2019 resolutions?
We would love to hear your resolutions too. Do you have any professional projects where Robotiq could help? Or ideas about what you want to see from us in the coming year?
We'd love to hear your thoughts. Please write your comments and suggestions below.
Thank you for choosing Robotiq.
Happy Holidays!


Best wishes,
The Robotiq team