Why Automatica 2016 Is Going to Be Unmissable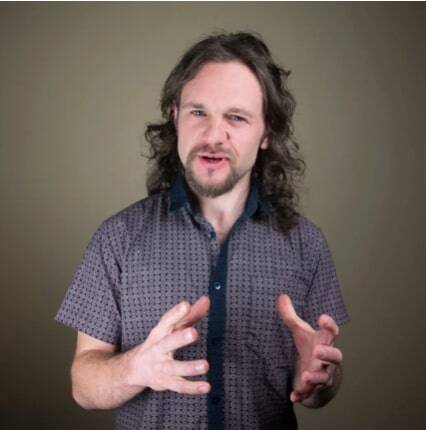 by
Alex Owen-Hill
. Last updated on Jun 15, 2016 10:27 AM
Posted on Jun 15, 2016 7:00 AM. 5 min read time
Our live coverage of Automatica 2016 is almost here! But, what is Automatica? How important is it for your business? Some people say it is "the most important trade fair" in the automation industry. Here's an introduction to it.
Automatica is one of the most exciting trade fairs in industrial automation and mechatronics. If your business uses any sort of automation at all, you would be crazy to miss it. It takes place every two years in Munich, Germany.
It is a pretty huge event and there are loads of exhibits. It can be difficult to decide what to go and see. A lot of manufacturers wait for Automatica to announce their exciting new technologies. We'll be announcing something new ourselves… but that's all I'm saying about that for now.
Here at Robotiq, we made our first appearance at Automatica two years ago. This year we're doing something extra special. We've decided to bring it to you live! We'll be guiding you through the event with live blogging between the 21st-24th June 2016. You can also find us at our booth in Hall B5, Booth 512.
Sign up here for updates to our blog posts direct from Munich. However, before the big day arrives, let's have a bit of an introduction to Automatica 2016.

What is Automatica?

Since it first began in 2004, the aim of the trade fair has been to bring together all areas of robotics and automation. It focuses primarily on the industrial side of automation; however, it also showcases many developments from robotics research. This year there's also a huge focus on startups and bridging the gap between research and industry. Industrial robotics has been getting closer and closer to research in recent years. So, don't be surprised if you see the research developments from the 2014 fair appearing as products this year.
A huge range of automation technologies are represented in the exhibition area at Automatica 2016. For example, you can find integrated assembly solutions, industrial robotics, safety technology, machine vision and positioning systems, to name just a few. You can find a complete list of exhibition areas on the official website.
Visitors of Automatica also come from a wide range of different industries, including automotive, chemicals, food and beverage, logistics, packaging and many more. Are you wondering if a particular company is going to be there? You can find a sorted list of registered visitor companies here.


What Can You See at Automatica 2016?
A better question might be: what can't you see!? As well as hundreds of exhibitors, there are also a whole host of events in the supporting program, including:
And these aren't all. Other supporting events include: SMErobotics, Blue Competence, EFAC, Machine Vision Forum, AUTOMATICA Makeathon and the AUTOMATICA Forum. Check out the supporting program for more details.


What Else is On?
If all this isn't enough for you, Automatica is not the only trade fair in the area. There are also a few other trade fairs and events happening at the same place and on the same dates. A ticket to Automatica also gives free entry to the following:
IT2Industry - the Trade Fair and Open Conference for intelligent, digital networked working environments. June 21st - 24th 2016.
Intersolar Europe - the world's leading exhibition for the solar industry. June 21st-24th 2016.
EES (electrical energy storage) – Europe's largest exhibition for Batteries and Energy Storage Systems. June 21st-24th 2016
Then, if you've somehow managed to go through all that and still have some time, there's also EU PVSEC happening at the same time - the world's largest international photovoltaics conference. It runs from June 20nd-24th.


What to Look Out For at Automatica 2016
There is so much to see at this year's Automatica that you're not going to be able to see everything. We have made some recommendations for some exhibits you might like to check out, and we'll be bringing you live recommendations from the exhibition floor.
We recommend you should first check out the Official Visitor Guide for Automatica 2016. It has been produced using the Issuu publishing platform, so you can also access it through the Issuu app on Android or iPhone. This might be quite useful for carrying around the guide on your mobile or tablet.
Can't make it to Munich yourself? Don't worry, you won't miss out! Just sign up here to subscribe to our live blogging direct from Automatica 2016.
See you there!
What are you most interested to see at Automatica 2016? Have you been to Automatica in previous years? What do you predict will be the biggest new trends this year? Tell us in the comments below or join the discussion on LinkedIn, Twitter or Facebook.

"Photograph and Logo: Messe München International