What's New in Robotics This Week - July 21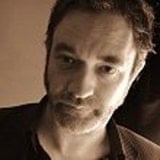 by
Emmet Cole
. Last updated on Jul 21, 2017 7:00 AM
Posted on Jul 21, 2017 7:00 AM. 10 min read time
Manufacturing & Cobot Roundup; MIT's Cheetah3 makes stage debut; Spinning microbot motors (w/ bacteria); Robot Causes Outbreak of Anthropomorphism, and much more. We hope that the news we have selected will interest and amuse you. Enjoy!
Manufacturing & Cobot Roundup
Research suggests that nearly two-thirds of all Las Vegas jobs may be automated by 2035. CBS went to find out what effect cobots might have over the coming years...
Rethink Robotics announced that it has signed deals with nine distribution partners in the United States and Europe.
With an extensive network throughout the world – including partners in the U.S., U.K., Germany, France, Spain, China, Korea, Japan, Mexico and Australia – these distribution deals are part of Rethink's efforts to meet growing demand across the globe, bringing flexible automation to the global manufacturing market.
A study from analyst firm Cognizant estimates that digital technologies overall will drive 24.7% additional growth in the $13 trillion manufacturing sector worldwide between now and 2018, with cobots emerging as a vital industry segment:
Using a holistic robotics strategy, manufacturers can take full advantage of the intelligence and data flows from the new robots to augment the human workforce, streamline workflows, design new features and products, and open new market channels. The outcome will be unprecedented levels of productivity, innovation, and cost advantage.
Machine Design has more.
Duke University students showed off their entry for the Amazon Robotics Challenge:
Governments need to invest in the fourth industrial revolution to compensate for the cautious commercial sector investment landscape, according to the The Guardian:
But if this really is the dawning of a new age, it seems somebody forgot to tell the people with the power to turn ideas into products. The multinational companies that bankroll the WEF's annual meeting in Davos are awash with cash. Profits are strong. The return on capital is the best it has been for the best part of two decades. Yet investment is weak. Companies would rather save their cash or hand it back to shareholders than put it to work.
Also in the UK (and The Guardian), Paul Mason argued that "Brexit won't help Britain survive the rise of the robots."
The latest MetraSCAN-R 3D scanners from Creaform can be integrated with low-cost cobots and Metrolog X4 i-Robot software to provide a fully automated 3D scanning and inspection solution:
Bloomberg discussed how the rise of an automated workforce may impact China's growth with Itamar Har-Even, co-chief executive officer, co-founder and managing director at Ion Pacific:
Demand for industrial robots is growing fast in China, according to DigiTimes, citing a study from Chinese analyst firm Forward Business and Intelligence:
China produced 72,400 industrial robots in 2016 and 35,073 units in January-April 2017, increasing 34.3% and 51.7% on year respectively, Forward Business and Intelligence said, adding 34,000 locally produced industrial robots were sold in the China market in 2016 and the sales volume in 2017 is expected to increase to 43,000 units.

Demand for industrial robots has been rising as wages a result of rising wages in coastal areas and upgrades in manufacturing processes to deal with production that is difficult for manual labor.
TUV Rheinland released a white paper on industrial robotics and cyber security:
The White Paper firstly affirms China's global leading position by industrial robot sales, reveals main problems in current development. Finally, by virtue of years of practical experience in robotic testing, inspection and certification of TUV Rheinland and CCID, White Paper suggests multi-dimensional safety and certification solutions to improve quality as well as international image of China's robot products.
The industrial robot cell market will grow at 10.35% CAGR by 2021, according to a new report.
The Financial Times explored some of the ways automation is transforming the garments industry:
Inc. took a close-up look at a Universal Robots UR3 cobot installation at Miami-based Creating Revolutions, a firm that makes spill-proof tabletop pagers for the hospitality industry:
[...] the product was plagued by a double-digit failure rate due to human assembly errors, says chief innovation officer Einar Rosenberg. So he brought in a Universal Robots model UR3 collaborative robot (cobot for short) that's designed to work alongside humans, not replace them. He used it for three crucial, very precise tasks, such as applying a spot of sealant inside the device's aluminum housing. The failure rate dropped to less than 1 percent. The cobot "saved us from going under," Rosenberg says.
MIT's Cheetah3 Makes Stage Debut
The latest version of MIT's Cheetah robot made its stage debut this week at TC Sessions: Robotics in Cambridge, Mass.
Via TechCrunch:
Earlier versions of the four-legged robot have been able to run at speeds up to 14 miles an hour, bound over objects autonomously and even respond to questions with Alexa, by way of an Echo Dot mounted on its back.

The Cheetah 3, however, marks a kind of philosophical change for the robot created by professor Sang-bae Kim and his team at MIT's Biomimetics lab. The focus has shifted from impressive demos to something more practical — this time out, the team is focused on giving the world a robot that can perform search and rescue.
Catch more robots from the TC Sessions: Robotics here.


Spinning Microbot Motors (With Bacteria)
Researchers have developed a way to power micromotors with the help of swimming bacteria.
Via ScienceAlert:
For the first time, the team were able to make the tiny propeller-like structures spin in the same direction by adjusting the light conditions.

The new micromotors can be produced in large amounts at a low cost, and could be used to deliver targeted drugs to treat disease.
The team's research was published in Nature Communications.


Robot Causes Outbreak of Anthropomorphism
One of Knightscope's security robots toppled into a pool this week, causing an outbreak of anthropomorphism in some sections of the media.

According to several outlets the robot "drowned", but according to others, there may have been darker motives involved.


I'm not going to lose any sleep over this outbreak of anthropomorphism, but thing is, bots don't have desires and emotions.

They don't suddenly start smoking filterless cigarettes and quoting Jean-Paul Sartre. They don't down tools one afternoon and announce that they are not going to be part of the rat race any longer.

Bots have code.

They won't exhibit any of the above behaviors --or throw themselves into pools due to job-related ennui-- unless you program them to, or an accident takes place.

Just saying.

The real story here, of course, is how did this accident happen? And what can be done to prevent such mishaps in future? I'll certainly be keeping an eye on this story over the weeks ahead.


By the way, I'll be back next week --not because I'm programmed to, you understand, but because I want to-- with more news from the world of robotics.

Until then, I hope you enjoy these videos and links!
















Sushi-delivering robots to go into operation in Japan next month (SoraNews24)
Robot sculpture, coming to a gallery near you (The Conversation)
US general warns of out-of-control killer robots (CNN)
Robot physical therapist helps people walk again after a stroke (New Scientist)
Walmart is developing a robot that identifies unhappy shoppers (Business Insider)
Robot Shuttle Dodges Paris Bankers in Training for U.S. Push (Bloomberg)
Self-driving robot AI company Brain Corp raises $114M (TechCrunch)
Blanca Li dances with robots to better understand them (Engadget)
Artificial Intelligence Experts Respond to Elon Musk's Dire Warning for U.S. Governors (Discover Magazine)
Bioinspired tube robot can sneak round corners and turn on taps (New Scientist)