What's New in Robotics This Week - March 10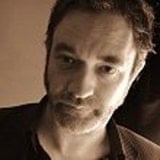 by
Emmet Cole
. Last updated on Mar 10, 2017 8:00 AM
Posted on Mar 10, 2017 7:00 AM. 9 min read time
Internet flips out over burger bot; Robot security concerns; Cobot Brief; Rubik's cube robots and the end of an era? and much more. Find out what's happening in our robotics universe this week. We hope that the news we have selected will interest and amuse you. Enjoy!
Burger Bot
The Internet has been flipping out (sorry) over a new robot that started work cooking burgers in California fast food outlet this week.
Dubbed "Flippy," the "portable, collaborative, and adaptable" kitchen cobot was developed by Miso Robotics and can perform a wide range of tasks including grilling, frying, prepping, and plating.
Engadget reports:
It uses cameras, sensors and deep learning software to locate ingredients in a kitchen without needing to reconfigure existing equipment. Not only does it position and flip the patties, it tracks their temperature and cooking time too. When the burgers are done, it alerts a human cook, who applies the cheese and other toppings.
Robo Security
A new study that highlights some of the potential security risks associated with IoT and robotics solutions has been grabbing headlines. "Hacking Robots Before Skynet" from cybersecurity specialists IOActive identifies several vulnerabilities that could impact on automated and IoT installations.
Guiding Tech reports:
"We found nearly 50 cybersecurity vulnerabilities in our initial research alone, ranging from insecure communications and authentication issues to weak cryptography, memory corruption, and privacy problems, just to name a few," said Lucas Apa, Senior Security Consultant, IOActive.

The researchers pointed out issues with the framework that is being used to program these robots — namely, ROS which is the most popular one.

Internet-connected robots aren't being used as widely as of now and the application is limited to research laboratories in a majority of the cases, but with countries introducing robots in medical care as well as to maintain security in public places, their application in the future seems widespread — and inevitable.
Meanwhile, Tom Green at Asian Robotics Review asks "Who has the early advantage, how should industry respond, and how best to cyber-harden a robot?"
As Green notes: "Getting an insurer to underwrite industrial robots may well become near-impossible without the robot being hardened to cyber hacking."
In the aftermath of the report's release, Information Security Buzz interviewed IT security experts from Synopsys, Synack and prpl Foundation. Mark Kuhr, Co-Founder and CTO at Synack commented:
"In the age of the Internet of Things, there is a huge amount of change and flux in an IT environment. There are constantly new devices and SaaS apps being added to the network, creating a rise of traffic in and out of an organization's perimeters. [...]

"In general, the networks for command and control of the robots need to be isolated and air-gapped from the rest of the corporate network. The update paths to the robot, including the supply chain, need to be verified as secure so we can protect these systems from malware or remote command injections."
To find out more about keeping your manufacturing cells safe, check out our guide to ISO/TS 15066.
Cobot Brief
"Flippy" isn't the only cobot making news this week.
The biggest news is that Staubli has announced two new cobots. The T2X-60 and T2X-60L are 6-axis robots designed for machine loading, assembly, and product testing.

Meanwhile, Market Research Hub's latest report ("Collaborative Robot Market – Global Industry Analysis" Forecast 2016-2024) predicts that the global market for cobots will grow at a CAGR of 30 % by the end of 2024. A separate report predicts that the robotics end of arm tooling market will consumer the largest market share by 2021.

MIT Technology Review reported on Canadian startup called Kindred AI, which is "teaching robots how to perform difficult dexterous tasks at superhuman speeds by pairing them with human "pilots" wearing virtual-reality headsets and holding motion-tracking controllers."
Elsewhere, MIT News ran a fascinating story about researchers that are working on a system that could allow humans to control robots using an EEG cap that serves as a brain-computer interface.
Using data from an electroencephalography (EEG) monitor that records brain activity, the system can detect if a person notices an error as a robot performs an object-sorting task. The team's novel machine-learning algorithms enable the system to classify brain waves in the space of 10 to 30 milliseconds.

While the system currently handles relatively simple binary-choice activities, the paper's senior author says that the work suggests that we could one day control robots in much more intuitive ways.
Brown University researchers have developed an algorithm that enables robots to ask for clarification when they're not sure what a human wants.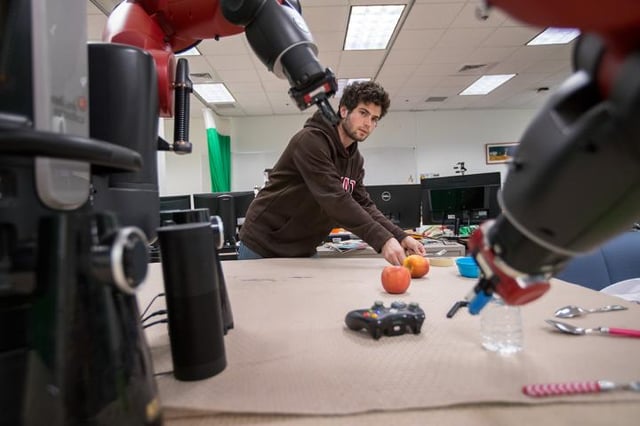 Rubik's Cube Robots and the End of an Era?
How's this for fast?

In about the length of time it takes a human to make a single move on a Rubik's Cube, the Guinness World Record-holding Sub1 Reloaded robot will solve the entire puzzle.
The updated Sub1 Reloaded has a new Infineon processor chip and it is now able to decipher the famously difficult puzzle in just 0.637 seconds – beating the previous record of 0.887 seconds.

Within a fraction of a second of the robot's camera senses being lifted, it finds the solution and the six mechanical arms unscramble the puzzle perfectly in 21 moves.
We've featured this bot in previous news roundups, but Guinness officially confirmed the record this week.
What makes the achievement all the more remarkable is that the record includes the time it took Sub1 Reloaded to analyze the position of the stickers at the very start. So the attempt begins when the assistant presses the button, which activates the sensors.
Such feats highlight the dexterity, speed, and intelligence of today's robots, but on our current trajectory it seems to me that one day very soon a disruptive engineer somewhere is going to build a self-solving Rubik's Cube... and robotic Rubik's Cube awards will be no more.
It's not a bad thing that the era of robots solving Rubik's Cubes is coming to an end. We aren't sentimental about the fact that creating a chess-playing AI is no longer seen as a major challenge. In fact, i
t's regarded as a mark of the progress that has been made in computing and AI.
Similarly, as we watch
robotic Rubik's Cube challenges head in the same direction, having essentially solved the problem, it's really exciting to wonder what's coming down the line from robots in 5, 10, and 20 years time.
One prediction I will make is that I'll be back next week with more news from the worlds of robotics and AI.
Until then, I hope you enjoy these videos and links!



Philosopher Daniel Dennett on AI, robots and religion (Financial Times)
Songs That Make Robots Cry (Alphagalileo)
Robots rule at factories as strong franc, wages bite (Times Record)
Meet The Prosthetist Creating Custom-Made Insane Limbs (Popular Science)
How to make robots pay their fair share (The Economist)
Starsky Robotics Self-Driving Truck Solves Last-Mile Delivery (Robotics Trends)
Artificial Intelligence Is Not a Threat—Yet (Scientific American)
Manufacturers turn to robotics for simpler tasks as costs come down (MiBiz)
TALOS Humanoid Now Available from PAL Robotics (IEEE Spectrum)
FDNY Uses Drone To Help Fight 4-Alarm Fire (Drone360 Magazine)