What's New in Robotics This Week - Feb 10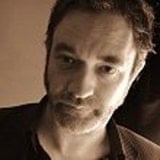 by
Emmet Cole
. Last updated on Feb 10, 2017 8:00 AM
Posted on Feb 10, 2017 7:00 AM
Bat Bot takes flight; Cobots at AUSPACK; 500 years of Robots; Robocar reports; Bots readies for Fukishima mission; DARPA's drone-catcher, and much more. Find out what's happening in our robotics universe this week. We hope that the news we have selected will interest and amuse you. Enjoy!
Behold Bat Bot, the First Flying Robot Bat (Popular Mechanics)
Scientists at Caltech have created a robot that looks and flies like a bat. Dubbed "Bat Bot," the agile robot weighs only 3.3 ounces.


With a silicone membrane stretched over its carbon-fiber skeleton, a head crammed with an on-board computer and sensors, and five micro-sized motors strung along its backbone, Bat Bot is capable of autonomous, flapping flight. Designed by trio of roboticists led by Soon-Jo Chung at Caltech, it was unveiled [this week] in the journal Science Robotics
For earlier work on bat-inspired robots, check out the ChiRoPing project.


Cobots are among the robotic stars on display at AUSPACK 2017 --a conference for processing and packaging experts from across Australasia-- this week.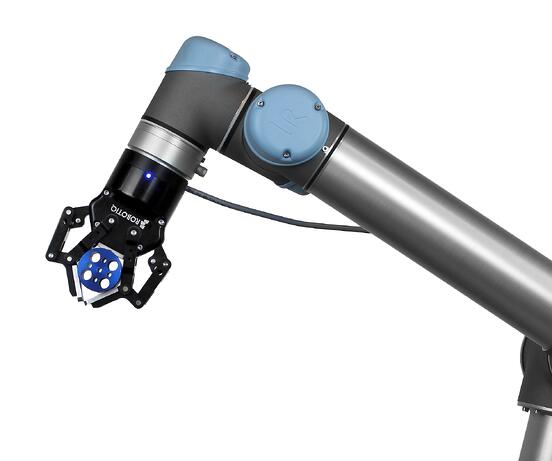 Cobots will change the face of productivity and manufacturing in Australia. Able to work alongside humans without the need for safety guarding subject to risk assessment, cobots open vast new applications for robot technology. They are easily integrated into existing production environments, and the tasks they are suited for are wide-ranging.

"Applications for cobots are limited mainly by imagination," says Mark Emmett, MD of HMPS.

"There is a shortage of labor for repetitive tasks. Robots do an amazing job at doing the same task over and over with complete accuracy. We are finding even smaller producers have a need for automation. We are able to offer from very basic to very complex, customised solutions," he says.
Did you know cobots are being used in product testing applications? Robotics & Automation News has the low down.


Terminators, Swans and Robo-Monks: Here's 500 years of Robots (c|net)
An exhibition celebrating 500 years of robotics opened at the London Science Museum this week.
"Robots" tells a story spanning 500 years, thanks to a ragtag collection of droids that includes an automaton monk made in 1560 alongside a RoboThespian created in 2016. Also included are a couple of famous faces from science fiction, including a replica of Maria from Fritz Lang's 1927 film "Metropolis" and the original T-800 endoskeleton robot used in "Terminator Salvation."
Wired has several videos of the various bots in action:
Tepco to Send Sediment-Cleaning Robot Into Stricken Fukushima Reactor (The Japan Times)
Tokyo Electric Power Company Holdings Inc. announced plans to use a robot cleaner to remove sediment inside reactor 2 at the Fukushima No. 1 nuclear power plant this week.
The move is designed to make a full-fledged investigation into the reactor by another robot with cameras and dosimeters easier. The robot cleaner, to be placed in the reactor on Tuesday, will jet high-pressure water to remove sediment in the way of the investigative robot. The robot cleaner will blow away sediment with water at pressures of some 7.5 megapascals and remove remaining fragments with a device similar in shape to a snowplow.
The robot faces serious challenges, most notably from the radiation itself, which seriously disrupts electronic circuitry.
Just this week Smithsonian magazine reported that radiation levels inside the damaged reactors have reached an all time high.
Examining the electronic noise caused by radiation in the images taken near the pressure vessel, Tepco analysts determined that the area is contaminated by 530 sieverts of radiation per hour. The previous high in the reactor was 73 sieverts recorded in 2012.

The high radiation level could also cause problems since the remote vehicle is designed to absorb 1,000 sieverts of radiation. If the level really is 530 sieverts, the little robot only has two hours to explore before it is disabled, not 10 hours as previously calculated from earlier radiation readings.
Let's hope the robot survives long enough to safely record the inside of the reactor so scientists can make accurate estimates of radiation levels.
California Publishes Robocar Intervention Reports (Robohub)
The California DMV released its annual slew of "disengagement reports" this week from the 11 self-driving car developers that had received state permits to test autonomous vehicles by the end of 2015. The results show how often humans had to take control away from the car's computer and why.
Of over 600,000 autonomous miles driven by the various teams, Google/Waymo was 97% of them — in other words, 30 times as much as everybody else put together.

Beyond that, their rate of miles between disengagements (around 5,000 — a 4x improvement over 2015) is one or two orders of magnitude better than the others, and in fact for most of the others, they have so few miles that you can't even produce a meaningful number. Only Cruise, Nissan and Delphi can claim enough miles to really tell.
Watch DARPA's Robot Arm Catch a Drone in Mid-Air (Popular Science)
Scientists at DARPA and the Office of Naval Research's Tactically Exploited Reconnaissance Node (TERN) project have developed a new system that can be used to launch and catch drones at sea. The 'SideArm' system, which was designed to be mounted on ships below aircraft carrier size, consists of a rail, arm, and net that combine to act as both landing strip and runway for drones.



There already exist rail-and-hook systems to catch small and medium-sized drones like the ScanEagle. In those systems, the drone deliberately flies into a tall net, halting its momentum. DARPA's experimented with alternative landing and launching systems before, like this quadcopter-launching body and sky hook, with modest success.

With SideArm, the hook snags the drone along a rail and the top net slows it gradually, reducing the wear and tear on the vehicle itself. And SideArm isn't just for ships: DARPA envisions the system as one that can fit inside cargo planes or on the back of trucks, letting any part of the military use it to launch and catch drones, wherever they fight.
SideArm can capture drones up to 1,000 lbs in weight, which makes it perfect for for the type of mid-range scouting drones the Navy plans to use with the system. It also reduces costs by reducing runway sizes (or potentially eliminating them altogether) and the need for helicopters.
I'll be back next week with more news from the world of robotics. Until then, hope you enjoy these videos and links!
Robots 'could replace 250,000 public sector workers' (Sky News)
Robot Disruption vs. Human Resolve (Asian Robotics Review)
Never carry your stuff again with this autonomous mini cargo robot (Mashable)
US Senate approves Elaine Chao to steer driverless policy (Robotics & Automation News)
Shopping robots on the march in Ocado (BBC News)
Ten awesome robots that are changing London (TimeOut)
Man meets machine: Poly professor works to make robots smarter (The State Press)
CleverPet is a robot that humans (and dogs) love (Robohub)
The Essential Interview: Gianmarco Veruggio, Telerobotics and 'Roboethics' Pioneer (Robotics Business Review)
Rethink's Robots Get Massive Software Upgrade (IEEE Spectrum)