What's New in Robotics This Week - Aug 04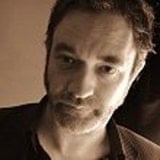 by
Emmet Cole
. Last updated on Aug 04, 2017 7:00 AM
Posted on Aug 04, 2017 7:00 AM
Manufacturing & cobot roundup, meet Kuri, the (updated) $800 domestic robot, catching up with 'Steve', the US Navy's 'Surf & Turf' bot, and much more. We hope that the news we have selected will interest and amuse you. Enjoy!
Manufacturing & Cobot Roundup
Taiwan-based Quanta Storage is stepping up production of decelerators due to a serious supply shortage from Japan-based Harmonic, according to DigiTimes:
Aided by the robust market demand, Harmonic received JPY 8.652 billion (US$78.3 million) in orders for decelerators in the first quarter of 2017, 2.4 times the figure recorded in the preceding quarter. This prompted the Japan-based maker to set up a new plant in Japan, which started official operations in July to ease the tight supply of the key robot components.
A low-cost bot from Australia known as 'Cartman' won the Amazon Robotics Challenge 2017, an event designed to test bots' capabilities in identifying, picking and placing warehouse goods.
Via the BBC:
The winning team believes its "Cartesian co-ordinate robot" design was better suited to the task than the arm-like designs of others. The description refers to a robot that uses a frame to move in straight lines across three axes that are at right-angles to each other - ie vertically, horizontally and forward/back - in a similar fashion to the way container port cranes work.

In this case, the mechanism was used to support a rotating gripper that used suction cups and a two-fingered claw to grasp and manipulate the products.
Engineers from The Australian Centre for Robotic Vision at Queensland University of Technology, the University of Adelaide and the Australian National University, developed the bot, eventually picking up the US$80,000 cash prize for first place.
Check out more from the 2017 Amazon Robotics Challenge below:
The "World's Smallest Shoe Factory" launched in Japan, and drew large crowds keen to see how ABB's cobots can cut the length of time it takes to make a shoe in half:
Gear Junkie was there:
The Tokyo event was the grand unveiling to the public. But a second robot is on tour and attended Outdoor Retailer in Utah.

"Whether it be a dealer partnership or pop-up activation, the beauty of the UNEEKBOT is that by having the 'world's smallest shoe factory,' UNEEKBOT can make the UNEEK virtually anywhere," said Tyler LaMotte, vice president of Global Brand Marketing at KEEN.
A Robotiq Gripper was spotted on YouTube...


Factory robots are at risk from hackers, according to cyber security experts. The Financial Times reports:
Researchers showed how to hijack robots so that they stop working or alter products or injure humans, and how to slam the brakes on energy production by wind farms.

Cyber security experts are warning that ransomware, or malicious software demanding cash payments, could force companies to choose between damaging downtime or paying a ransom to a hacker.
Packaging World highlighted the growing importance of cobots in a fascinating roundup of the Interpack 2017 event:
Collaborative robots have been the stars of the past few packaging-related trade shows, as one robot supplier after another saw what Rethink Robotics and Universal Robots were doing and decided it was time to get in on the "cobot" game. One interesting development at interpack was the presence of at least two exhibitors who were featuring cobots capable of handling a considerably heavier payload than the cobots we've seen earlier.
Meanwhile, Modern Machine Shop's benchmarking guide for 2017 found that 26 percent of the top machine shops use robots, but sees room for further growth thanks to cobots. The robotic cutting, deburring, and finishing market is growing globally at a CAGR of 12.92%, according to a new report. And Viet Nam News asked "What does Industry 4.0 mean for Viet Nam?"
Meet Kuri, the (Updated) $800 Domestic Robot
Mayfield Robotics has revealed an updated version of its low-cost home companion robot Kuri, with added track wheels, structural modifications and an autonomous home video program dubbed "Kuri Vision."
Kuri has two high definition 1080p cameras, one behind each eye. These cameras take videos intermittently throughout the day, capturing candid moments. You can then review those clips through the app, which runs on iOS and Android, and choose which ones you like best. Then Kuri's machine learning and image processing kicks in: Based on which images you favorite or delete, Kuri learns to take videos that you'll like.
The first set of Kuri will be sent to customers in December. A second production run is expected to ship in the Spring of 2018.
TechCrunch has more.
Catching Up With 'Steve'
Remember 'Steve'? The robot that caused an outbreak of anthropomorphism recenty when it accidentally found its way into a Washington D.C. pool? Here's a quick refresher...
Well, R&D Magazine caught up with the co-founder of Knightscope Stacy D. Stephens this week to talk about the company and the incident that grabbed headlines around the world:
"If the space program said, 'let's kill the whole program,' every time one of their rockets blew up, we'd never get anywhere," he said. "There is going to be glitches with technology sometimes and as a general rule everyone knows that. What really matters is how you handle it, and we've chosen to take a humorous approach."
The US Navy's 'Surf & Turf' Bot
The Register ran an in-depth feature about The US Navy's 'Agile Amphibious Swimmer' (AAS1) robot this week. And it's well worth a read.
What makes this bot – known as "Velox" internally – noteworthy is the means by which it propels itself: a pair of undulating ribbons that function as fins, for thrust and guidance.

"It's a novel kind of propulsion," said Tom McKenna, program officer for the US Office of Naval Research's Bio-Inspired Autonomous Systems program, in a phone interview with The Register. "It's similar to the propulsion in some aquatic animals like rays and squid."
Come hell or high water, I'll be back next week with more news from the world of robotics. Until then, hope you enjoy these videos and links!

Dr. Song's All-Korean, Olympic, Robot Team (Asian Robotics Review)
China chatbot goes rogue: 'Do you love the Communist party?' 'No' (Financial Times)
Will you need a driving license in the age of self-driving cars? (BBC)
U.S. researchers use satellites, underwater robotic lab to create lake algae bloom warning system (The Japan Times)
R&D Special Focus: Robotics/A.I. (R&D)
To Design the Perfect Drone, Follow Nature's Lead (Singularity Hub)
This surf-and-turf robot swims using ribbon-like fins (The Register)
Robot Removes Operators From Extreme Environments (Journal of Petroleum Technology)
Robot communication: It's more than just talk (Christian Science Monitor)
Calling Doctor Robot – a ten point prescription for AI-enabled social care (Diginomica)