What's New In Robotics This Week - Apr 22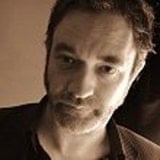 by
Emmet Cole
. Last updated on May 05, 2016 4:15 PM
Posted on Apr 22, 2016 7:00 AM. 7 min read time
Cobot safety Q&A; Snake-inspired bots for marine inspections; Robotic startups changing the workplace; China's robot waiters; and much more. Find out what's happening in our robotics universe this week. We hope that the news we have selected will interest and amuse you. Enjoy!
Collaborative Robots Take Center Stage At Industrial Automation North America 2016 (MBT MAG)

Collaborative robots, advances in control software, and the spread of robot standards are contributing to the growth of the industrial robotics market, according to MBT Magazine.
More sophisticated technology has enabled smarter robots that can collaboratively learn and sense what is going on around them. "Collaborative robots are going strong and you will see a larger role in force sensing and control," said Steve Somes, president, Force Robots. "Responding to external forces not only makes robots safer for collaboration, it also enables more tasks like assembly, grinding and deburring."

"Automation needs to move from teach-based to intent-based, meaning we communicate tasks and the robot and machines figure out how to make them happen," said Will Sobel, CEO, System Insights. "It seems scarier and more futuristic than it is. Robots simply need to perform dynamic path planning with vision and sensors instead of static instructions."
How industry is attempting to keep humans safe from robots (Control Design)
Interesting Q&A about robot safety and collaborative robotics, featuring a panel of experts that includes: Alex Bonaire, robot product manager at Mitsubishi Electric Automation; Craig Souser, president of JLS Automation, a robotic packaging company in York, Pennsylvania; and Carole Franklin, director of standards development at the Robotic Industries Association.
Robot suppliers, line builders and end users are increasingly considering machinery safety in a more holistic way. This includes implementing the rigor of the Functional Safety Life Cycle and the consideration of safety in all aspects of machinery design, commissioning, operation and maintenance. The safety functions of machinery generally and robotic system in particular are increasingly thought of as core machinery functions and not as add-ons. This systematic consideration of safety improves the effectiveness of safety systems to complement tasks where workers and machinery interact, like collaborative robotic systems.

The focus on safety is in the context of global ISO and IEC specifications. Those specifications provide critical guidance on the analysis of risk and hazards; quantification of the risks; analysis and verification of the mitigation techniques and technical solutions; and validation/testing methods to eliminate systematic and other errors. This increased focus on safety methodology along with improvements in safety technology will continue to improve the effectiveness of safety systems to minimize injuries for all employees that interact with robotic machinery.
Slinky, swimming robot moves and looks like a snake (CBS NEWS)
A biologically inspired autonomous underwater vehicle designed to stay on the seabed was revealed this week.

Designed to monitor underwater equipment and perform maintenance tasks and surveys, the snakelike robot was developed by Norwegian engineering company Kongsberg Maritime in collaboration with petroleum company Statoil and Eelume -- a spinoff from the Norwegian University of Science and Technology.
The team conducted research on snakelike robots for more than 10 years to perfect the design.

"Now we take the step from academia and into the commercial world to secure our place in the new and exciting subsea intervention landscape," Pål Liljebäck, Eelume CTO, said in a press release.
New order? China restaurant debuts robot waiters (CNN)
A restaurant in Guiyang, capital of China's Guizhou province, rolled out five new robotic waiting staff this week. The robots (which cost $6,500 each) will travel along tracks in the restaurant delivering meals, but won't be able to take orders. Numerous customer service and waiting staff robots have appeared in recent years, but with mixed results. In fact, as CNN reports, some robot waiter projects have been abandoned:
On April 4, China's Workers' Daily newspaper reported that three restaurants in the Chinese city of Guangzhou recently sacked their robotic staff for incompetence.
"Not only could robots not carry food with too much soup, they also frequently break down," a staffer was quoted as saying.
"So our boss has stopped using them."
Is this a case of learning to walk before you can run? Would a stronger collaborative element have produced better results? Is the backroom (in this case, the kitchen) a more productive place to start automating key business processes than the front office, so to speak? It will be interesting to see how this latest attempt turns out.
These 5 Robotics Startups Are Changing The Way Work Gets Done (Entrepreneur)

Nice slideshow from Entrepreneur about "startups, that are, each in their own way, changing what humans are capable of and how they are getting work done.
What is the industry being disrupted: While many industrial robots need to be cloistered behind a cage away from human laborers, this is not the case with Universal Robots. They work alongside human workers, thus earning the name "collaborative robots," and will stop their motion if they bump into a human. Universal's collaborative robots are best suited to completing repetitive processes, such as machine tending, assembly, gluing, polishing and product testing.
MIT AI² Predicts 85% of Cyber Attacks (Robotics Trends)
MIT has developed a new artificial intelligence platform, AI², which combs through data to detect suspicious activity using unsupervised machine learning. It then presents this activity to human analysts, who can confirm which events are actual attacks. The system then incorporates that feedback into its models for the next set of data. In effect, the system is a collaboration between human and artificial intelligence, bringing together the best abilities of both worlds.
Researchers from MIT's Computer Science and Artificial Intelligence Laboratory (CSAIL) and the machine-learning startup PatternEx demonstrate an artificial intelligence platform called AI² that predicts cyber-attacks significantly better than existing systems by continuously incorporating input from human experts. (The name comes from merging artificial intelligence with what the researchers call "analyst intuition.")

The team showed that AI² can detect 85 percent of attacks, which is roughly three times better than previous benchmarks, while also reducing the number of false positives by a factor of 5. The system was tested on 3.6 billion pieces of data known as "log lines," which were generated by millions of users over a period of three months.
The one-armed robot that will look after me until I die (Quartz)

Discussion of service robots whether designed to help children or the elderly; from Charlie who is intended to teach children about diabetes to Paro and Care-O-bot for the elderly.
Charlie is polite, rising to greet me when I join him at the table. We proceed, taking turns, congratulating each other when we make a right choice, and murmuring conciliatory comments when we don't. It goes well. I'm beginning to take to Charlie.

But Charlie is a robot—a two-foot-tall electromechanical machine. It may move, it may speak, but it is what it is: a machine that happens to look humanoid. How can I "take" to it?

Reid Simmons of the Robotics Institute at Carnegie Mellon University tells me that it doesn't make sense to pretend you can create a robot that serves our physical needs without evoking some sense of companionship. "They're inextricably linked. Any robot that is going to be able to provide physical help for people is going to have to interact with them on a social level."
And Finally...
Learning machines - how computers got smart (via Royal Society)
China unveils first interactive robot (via YouTube)
Harvard-made robot can teach kids how to code (Engadget)
Why Telepresence Robots are the Future of Education (TechZone360)
Droids Not Drones Are the Future of E-Commerce Deliveries (Bloomberg)
Chinese tycoon takes 8 humanoid robot maids shopping so they can carry his bags (Mirror)
See a Vision of the Jobless Future in This Beautiful Short Film (via SingularityHub)