What's New in Robotics This Week—31.08.2018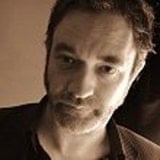 by
Emmet Cole
. Last updated on Aug 31, 2018 10:46 AM
Posted on Aug 31, 2018 7:00 AM. 9 min read time
Manufacturing and cobot roundup

GreyOrange's ambitious US plans
Cobot YuMi on the dance floor
Lionfish harvesting bot
Robot cars with virtual eyes
Five vids for Friday
And much more!
Manufacturing and cobot roundup
Honeywell and Carnegie Mellon University have announced plans to collaborate on the development of new AI and robotic technologies for distribution centers. The primary focus of the project is to "create an architecture that can control and operate multiple robotic applications with intelligent motion and collision avoidance, and reliable sensing." If successful, the systems developed will enable robots to make "critical decisions in unpredictable environments, like unloading shipping containers or filling individual e-commerce orders." (H/T ZDNet)
LG is set to unveil its first 'human-centric' wearable robot at the IFA conference in Berlin next week.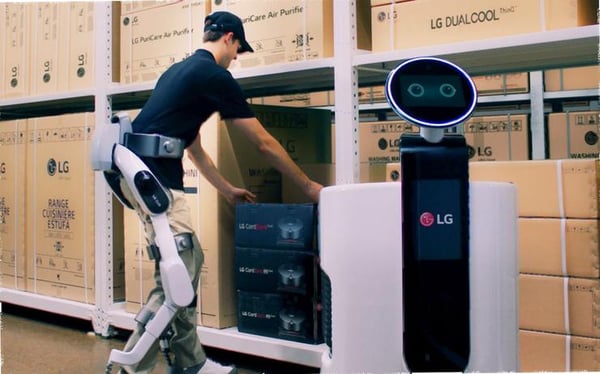 LG's robotic exoskeleton in action. Credit: LG.
Supply-chain automation firm and cobot maker GreyOrange has announced ambitious plans to expand into the United States with the establishment of a headquarters in Atlanta, Georgia and an R&D center in Boston. The HQ is expected to create 50 new jobs. Over the next three years, GreyOrange intends to deploy an additional 20,000 robots in factories across the country. (H/T VentureBeat)
Kingstar released a video showcasing how Windows IPC, integrated motion control, machine vision software, and a UR5 cobot from Universal Robots can perform CNC and cut a brick.
Asian Robotics Review explored the Thai government's new US $45 billion industry development plan, which sets aside US $6 billion for the robotics and logistics sectors:
Somkid Jatusripitak, an economist and Thailand's Deputy Prime Minister, has been busy as of late drumming up new business and investments for the country's brash, new Eastern Economic Corridor (EEC) initiative.

The EEC is a massive 5,000 square miles stretching along the Gulf of Thailand from the province of Rayong to those of Chonburi, and Chachoengsao. Thailand's intention is for the EEC to become a high-tech manufacturing hub (there's even a smart city in the plans).
An Elfin cobot was filmed doing some soldering work:
Wireless networking, new control features, and collaborative applications were among the highlights at NPE2018, Plastics Technology reported. At the event, South Korean firm Yudo showed off its new 6/7-axis cobot. The cobot can be fitted on a pedestal or track and can carry out machine tending (with part removal) and QC checks. Samsung is thought to be using this cobot in the production of washing-machine components.
Alpine Motion released video showing a UR10 cobot tending a Samsung 3 axis mill. In this video, the robot is running at about 45 percent speed:
For Asia to "fully reap" the opportunity presented by automation and remain "the world's main engine of growth" in the process, countries must "revamp their education systems and invest in innovation to support a workforce for humans and robots alike," according to the International Monetary Fund.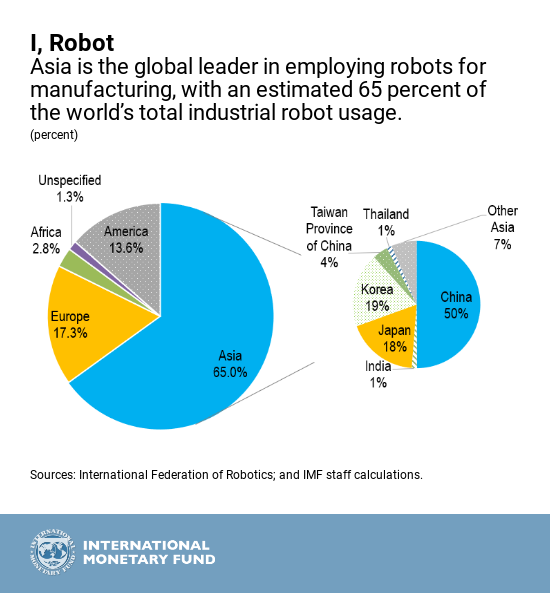 Fitz-Thors Engineering, Inc. released video showing how they set up a UR10 cobot to label and verify 50 gallon drums.
Slower-than-expected economic growth in China's northern Tianjin municipality has led to the launch of a new, three-year plan to invest in the robotics industry, The Global Times reported:
The municipality has also set its eyes on making progress in industrial robot development, including automatic welding and grinding systems for flexible high-speed railways, flying robots and underwater gliders.

In 2017, Tianjin recorded an annual growth rate of 40 percent in its robot industry output, reaching 5.7 billion yuan ($837.5 million). In fact, the number of robot companies in the area is already near 400, with a total output of 45 billion yuan.
Finally, dual-arm cobot YuMi helped ABB celebrate 25 years in Vietnam with a special dance performance.
Elsewhere...
Data Center Knowledge reports that Google has started using industrial robots to destroy decommissioned hard drives in its data centers. Industrial robots process hard drives much faster than human technicians can, and automating this function has been especially helpful during mass upgrades, argues Joe Kava, VP of data centers: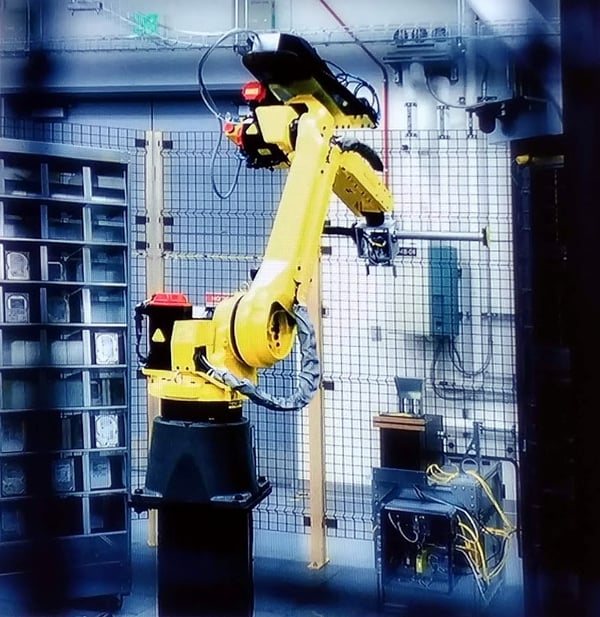 Robot destroying hard drives in a Google data center. Credit: Data Center Knowledge.
"When we really need the big throughput is when we're saying OK, we're going to go and retrofit our entire fleet of two-terabyte drives, we're going to take those out … and we're going to make 10-terabyte drives the standard, or whatever," [Kava] said. "And that's when the robotics are very useful."
British carmaker Jaguar Land Rover is testing a robot with large "virtual eyes" to try to "increase humans' trust in autonomous cars," the BBC reported: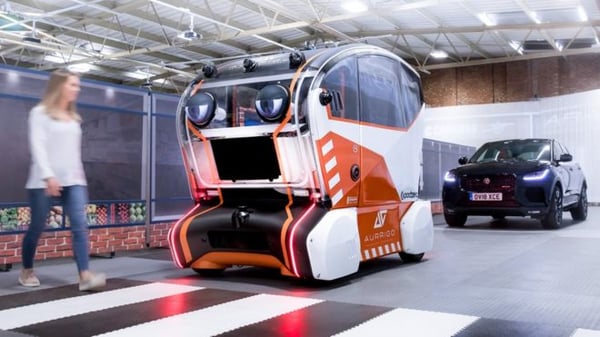 One of the self-driving pods built by British firm Aurrigo. Credit: Jaguar Land Rover
As part of the trial, about 500 people are being studied as they walk across fabricated street scenes. [The pods] have been modified to feature a large pair of animated eyes. When the car sees a person crossing the road, it slows down to a halt and makes direct eye contact.
Researchers at the Polytechnic Institute in Massachusetts have created a robot that could help protect coral reefs by autonomously hunting for and harvesting lionfish, reports Popular Mechanics.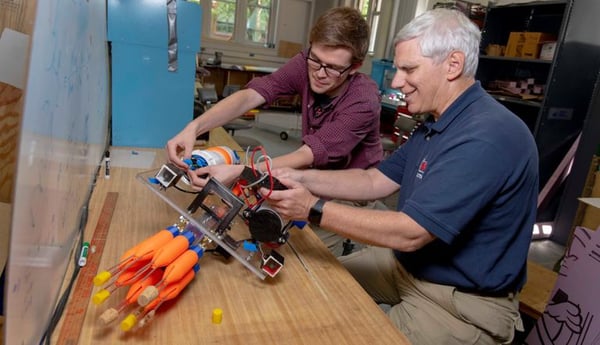 The bot is fitted with eight orange spear tips. Credit: Polytechnic Institute Massachusetts.
Further reading
I'll be back next week with more news from the ever-changing world of robotics. Until then...
Five vids for Friday
1. CNBC went behind the scenes at one of Alibaba's new bricks-and-mortar stores, making sure to check out some automation along the way.
2. Chinese electrical-appliance-maker Gree showcased some of its robots playing musical instruments.
3. The Additive Manufacturing Team at US Marine Corps Systems Command teamed up with colleagues from I Marine Expeditionary Force to operate the world's largest concrete 3D printer earlier in August, and the video just dropped. The printer was constructed a 500-square-foot barracks hut in just 40 hours.
4. Robotics Business Review spoke with Highres Biosolutions CEO Peter Harris about how the company helps biopharmaceutical companies with laboratory automation integration.
5. Meet Rashmi, a bot developed by software engineer Ranjit Srivastava as a rival to humanoid Sophia. Rashmi is claimed to be the world's first Hindi-speaking robot.