What's New In Robotics This Week - 01.26.2018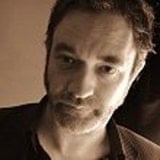 by
Emmet Cole
. Last updated on Jan 26, 2018 8:15 AM
Posted on Jan 26, 2018 7:00 AM. 15 min read time
-Manufacturing & Cobot Roundup
-Robot 'fired' for 'incompetence'? Not so fast.
-Dizzying DNA Bot, DroNet & Grippers In The Void of Space
-And much more!
Manufacturing & Cobot Roundup
Chinese robotics firm HRG Robotics announced that it's teaming up with South Korean technology firm GJG to cooperate on a number of initiatives. Business Insider reported that the companies will establish a joint venture in Pohang, South Korea.
Research institutes including South Korea's POSTECH, Chonnam National University, and China's Harbin Institute of Technology will be involved --all with the aim of expanding the robotics industry in both countries.


Researchers have created a system that combines a "state-of-the-art reinforcement-learning algorithm with mechanisms for signaling," designed to unlock "robot-human cooperation"...


The World Economic Forum and UAE government have announced plans to launch "a center for the fourth industrial revolution in the UAE" and sign a cooperation agreement that would emphasize "building a legal and organizational framework for the governance of information" across artificial intelligence, robotics, IoT, drones and autonomous vehicles.


Meanwhile, Cafe X has opened a second robot coffee shop in San Francisco. Cafe X uses an industrial robot arm from Mitsubishi to prepare and serve drinks. The firm's first outlet opened in June 2017....
Hyundai announced plans to provide workers with wearable robots on automotive production lines in South Korea later this year. Packaging Digest says mobile robots are "adaptable packaging line workers."
Yaskawa Europe demonstrated its Motoman HC10 cobot performing assembly and handover of bottle openers...


Smart robots are set to change Asian business models "forever," says Asian Robotics Review:
Going forward over the next four years (2017-2020) being "highly automated" will change from how many robots per 10,000 workers a country has to how many "smart" robots per 10,000 workers. Big difference.

Artificial intelligence (AI) is showing us that a country's robot density, if occupied by "dense" robots, is really legacy automation.

Strangely, without legacy automation to deal with, low boy China with 36 robots per 10,000 workers may actually be in an advantageous position.
Cortec shared video of a UR10 cobot operating one of its Mazak CNC machines, adding: "This equipment aids in high quantity run components with minimal downtime and consistent, high quality results. It primarily processes valve trim components (weighing less than 20 lbs.) that are run in quantities of 200 to over 1000."


The next generation of industrial robots will be inexpensive, easy to program, flexible, adaptable, and collaborative, according to James Falkoff, a Principal at Boston-based venture capital firm Converge, writing in Xconomy:
There are a number of exciting industrial robotics startups advancing the state of the art in this space, tackling key elements of the value chain from enabling technology (at both the hardware and software layers) to complete robotics systems. The efforts of these startups, along with innovation occurring in research labs and at larger companies, will lead to dramatic improvements in the capabilities of robots for manufacturing. The next few years will be exciting ones for the industry as these next-generation technologies become more widely adopted.
Nordica Sterling showed off an automated welding solution it created for heavy earth moving machine manufacturer Kazakhmys LLC...


Elsewhere, Wired's Matt Simon asks us to "forget the Robot Singularity Apocalypse" and "talk about the Multiplicity"; The World Economic Forum's Global Risks Report 2018 says that retraining could help most people avoid job loss at the hands of automation (but also warns about potentially damaging environmental consequences due to fishing robots); and Universal Robots and Apex Motion Control announced that they will launch the 'Zero Footprint Palletizer' --a flexible solution for mid-rate production at a maximum load of 18 lbs-- at ATX West Show in early February.

Robotiq's Wrist Camera was fatured in Modern Machine Shop...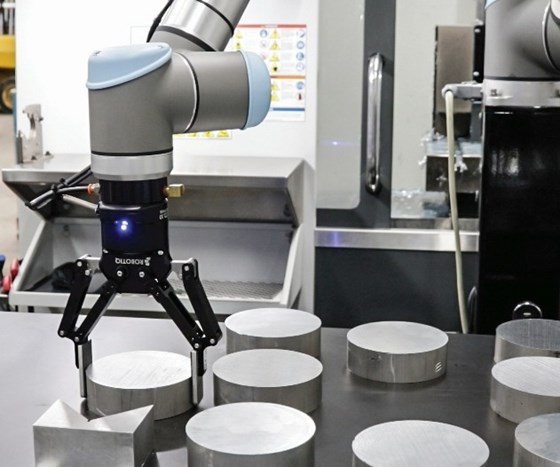 Caption: The Robotiq wrist camera enables the Universal Robots cobot to identify workpieces without the need for a "vision expert."

AV&R Aerospace showcased its automated blade polishing system...


FANUC America showcased an automated packaging soution developed by Pearson Packaging Systems...


A new industrial robotics plant opened in the Chinese city of Nanjing this week. Estimated to have an annual production output of 9,000 "industrial robots and pieces of equipment," the new facility was co-designed by Chinese smart manufacturing firm Estun Automation and German drive and control specialists Bosch Rexroth.


Genpact CEO Tiger Tyagarajan told Fox Business Network that the adoption of AI in the workplace will create many new jobs...


Robot 'fired' for 'incompetence'? Not so fast.
The most widely reported robotics story of the week --that a customer service bot being tested at in a UK store as part of a BBC television show was 'fired' because it was 'incompetent' and 'scared customers'-- is not entirely accurate, according to sources close to the project.
When I read that a customized Pepper bot (dubbed 'Fabio') had been "fired" for "scaring customers" my Robotics Journalist Spidey Senses started tingling.
The story was all over global media. But an estimated 15,000+ Peppers have been successfully deployed in customer service roles around the world.
And probably the last word one would use to describe Pepper is 'scary.'
In fact, it's a bundle of interactive, social robot cuteness...



It seemed odd that a Pepper's interactions with the general public would suddenly go so spectacularly wrong. It also seemed odd that a store would deploy a robot for just a week before giving up on it. Something didn't sound right.
So, I emailed one of the people involved in the experiment (who wishes to remain anonymous) and found that the entire story was based on a spectacular misunderstanding of a light-hearted remark.
Further, it turns out that the robot was only scheduled to be in the store for a week-long project.
Pepper wasn't "fired." Far from it. The project simply came to an end.
So, what really happened? According to my source:
"The TV show narrator actually said that the robot had been given a "P45" (this is a stadard form that you get in the UK when leaving a job) at the end of the experiment. This was apparently supposed to be a humorous comment, but it seems to have led to the current somewhat viral story / interpretation that the robot was "sacked".

I was impressed that the robot was able to work in the shop for a whole week, and we had many examples of good interactions with members of the public. The shop owners were actually quite happy with the whole experience."
So, there you go, folks. Every now and then, the most widely shared robotics story of the week may not be entirely --or even mostly-- accurate.
And Pepper... I never stopped believing in you!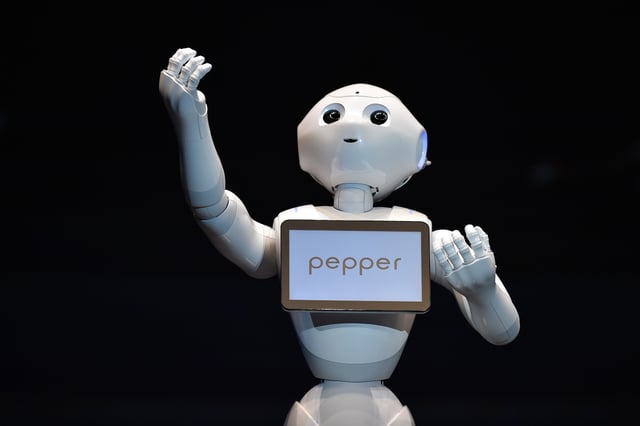 Dizzying DNA Bot, DroNet & Grippers In The Void of Space
Last week we encountered a milimeter-scale delta robot developed at Harvard's Wyss Institute for Biologically Inspired Engineering.
This week we're taking a trip to the nanoscale with news of a new, self-assembled robot arm made of DNA that's able to move 360 degrees in miliseconds --hundreds of thousands times faster than previous DNA-based bots.
Developed by a team at the Technical University of Munich, the nanobot system could one day be used for nanoscale manufacturing processes.


Science News reports:
The DNA nanobot is shaped like a gearshift, with an extendible arm that ranges from 25 to more than 400 nanometers long that's attached to a 55-by-55-nanometer platform. Researchers remotely control this DNA device, described in the Jan. 19 Science, with electric fields that tug on charged molecules in its arm.
Elsewhere, Allan Steinhardt, Ph.D., chief scientist for artificial intelligence firm AEye told R&D Magazine that a new LiDAR system developed by the firm represents an improvement on past generations.
The University of Birmingham, UK, announced that it will lead a consortium of eight universities, with USD58.6m of new investment, to establish a National Centre for Nuclear Robotics.
Meanwhile, PhysOrg asked "Could the newest farmhand be a drone?" and ETH Zurich's ANYmal bot was presented at WEF 2018...
Researchers at the University of Zurich and the National Centre of Competence in Research NCCR Robotics revealed their work on DroNet, a deep neural network-based algorithm that can safely guide a drone through city streets.


Via AlphaGalileo:
"DroNet recognises static and dynamic obstacles and can slow down to avoid crashing into them. With this algorithm we have taken a step forward towards integrating autonomously navigating drones into everyday life", says Davide Scaramuzza, Professor for Robotics and Perception at the University of Zurich.
In an epic spacewalk lasting more than 7 hours, NASA astronauts Mark Vande Hei and Scott Tingle successfully installed a new mechanical gripper on the International Space Station's Canadarm2.


Interesting Engineering reports:
The two men had to replace a Latching End Effector on the ISS's robotic arm the Canadarm2. The mission seemed relatively simple, but the piece being replaced is vital to the ISS. The Canadarm 2 grabs onto the exterior of the station, can move objects throughout the outpost, or even grab and pull in a visiting spacecraft. It originally launched in 2001 during the Endeavour mission and was (as the name implies) built by Canadian engineers.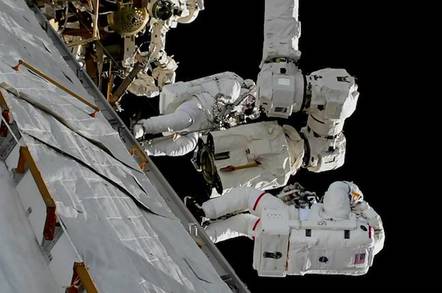 Entire civilizations come and go, but I'll be back next week with more news from the world of robotics. Until then, please enjoy these videos and links!



Cyberdyne's Medical Exoskeleton Strides to FDA Approval (IEEE Spectrum)
Montreal's AI hub attracts top global talent (Manufacturing Automation)
6 Surgical Robots That Willl Surprise You (The Robot Report)
Fetch Robotics CEO Melonee Wise delights in showing potential of robots (San Francisco Chronicle)
Vention Secures CAD$3.5M Seed Financing (FINSMES)
Best practices in designing effective roadmaps for robotics innovation (Robohub)
Brainy little UT robot may hold key to smart, unmanned drones and vehicles (Knox News)
I never knew true despair until this robot beat me at Scrabble (Medium)
How to remain safe and profitable during Industry 4.0 (ABB Conversations)
Don't want to bother with cat litter? Japan offers robots (PhysOrg)