What's New In Robotics This Week - 03.08.2018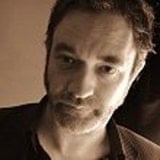 by
Emmet Cole
. Last updated on Aug 07, 2018 3:14 PM
Posted on Aug 03, 2018 7:00 AM. 9 min read time
-Manufacturing & Cobot Roundup
-Universal Robots, OpenAI, AUBO
-ColRobot prototype
-Fedor's off to the ISS
-Five vids for Friday
Manufacturing & cobot roundup
AIMEN Centro Tecnológico in Spain unveiled video of the latest ColRobot prototype this week. ColRobot is a cobot designed for use in the automotive sector. The mobile cobot is intended to act as a "third hand" by "delivering kits, tools, parts, and holding workpieces" alongside human workers.


China's Xiamen Customs District imported 1,700 industrial robots from January to June this year, 67 times the number traded over the same period last year, according to the latest figures from regional authorities. In the first half of this year, Japan accounted for 96.9% of imports (1,647 robots). Thirty-four industrial robots were imported from Taiwan and 15 from the European Union.
A Robotiq gripper was spotted on an AUBO i5 cobot...


Fresh from signing a strategic alliance agreement with Japan-based Omron, cobot maker Techman Robot plans to double production capacity in the third quarter of 2018 to meet anticipated demand. DigiTimes reported that under the agreement, Omron will market and sell co-branded cobots via Omron's worldwide distribution networks starting the second half of this year.
Mitsubishi Electric's six-axis MELFA RV-Series articulated industrial robot arms are traditionally used in industrial and manufacturing applications, but researchers from the University of West England's Centre for Fine Print Research are exploring the device's artistic capabilities. Researchers hope to "unlock the artistic capabilities of 3D printing by controlling extruder movements on a customized printing system," 3DPrintingIndustry reported. This video shows the system in action...



Robotiq's adaptive grippers received a great endorsement from Asian Robotics Review as part of the 'Gripper Chronicles' series:
[With] over forty cobot manufacturers and nearly two dozen gripper makers plying their products across the marketplace, most will probably not last the decade.

If innovative engineering, high-quality craftsmanship, and a laser focus on customer needs are the hallmarks of those who will prosper over the next ten years, then Robotiq will definitely get to celebrate its 20th anniversary at AUTOMATICA 2028.
Researchers at the Cardiff University's Autonomous Systems Lab are working on a machine learning-based system designed to enable autonomous grasping with KUKA's collaborative robots...



Injection-molding manufacturer Prysm saved US$300+ per day thanks to a UR5 cobot from Universal Robots that helps label 300g round and square-shaped household containers. Not only did the UR reduce labor costs, it also improved the consistency of label application. (H/T Packaging World.)
The CRA Lab at Clemson is working on robotics and human-robot interaction technologies for the manufacturing and autonomous driving sectors...
In related news:

"The cobot market is unstoppable as heavyweights compete to expand distribution and bring new products online" (

ZDNet

)
The UK's "ambitious Industry 4.0 plans need a better open standard approach to succeed" (IoT News)


"For the foreseeable future this is not a question of whether people or machines will do the work, [Neil Bentley, non-executive director and co-founder of ActiveOps] argues it is already a fact that people and machines will work alongside one another" (PES Media

)
Wuhan is aiming to become China's "robot city" (Verdict)


"The collaborative robot doesn't replace the operator, it assists the operator," Daniel Grieshaber, GM's director of global manufacturing engineering integration (Advanced Manufacturing)
Finally, QMC Technologies showed off its cobot working on a CNC machine...


Elsewhere...
A team lead by Osaka University's Hiroshi Ishiguro have developed a humanoid robot with "human-like" conversation skills. Dubbed 'Ibuki,' the child-like android was designed to deepen human-robot relationships through a combination of conversation, gestures, facial expressions and hand signs.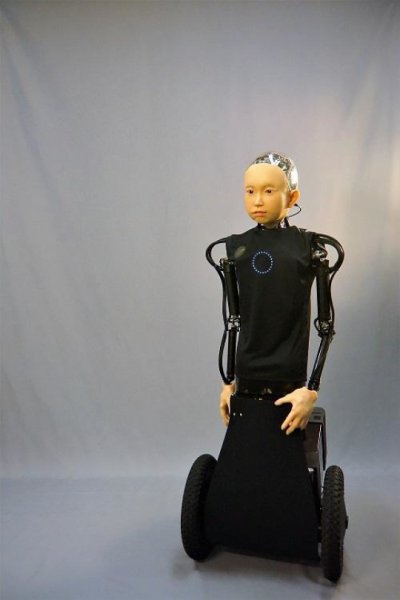 Caption: Ibuki aims to enhance affinity between humans and bots by mimicking elements of human body language. Credit: ERATO ISHIGURO Symbiotic Human-Robot Interaction Project.


Wired attempted to explain "Why Westerners fear robots and the Japanese do not."
The Russian space agency announced plans to send its humanoid robot Fedor (Final Experimental Demonstration Object Research) to the International Space Station.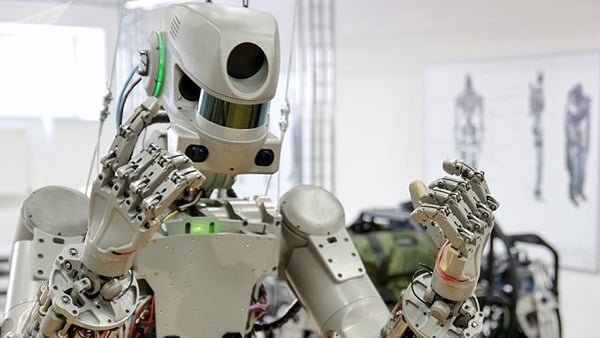 Caption: Fedor's off to the ISS. Credit: Russia Business Today.
Could giving robots a more human-like sense of time help them integrate into human society? That's one of the questions the EU-funded TimeStorm project hopes to answer. So far, researchers have investigated "how to equip artificial systems with human-like cognitive skills, such as perception, attention or decision making." The team is focusing on "time, not as a parameter that can be measured, but as a dimension that is appreciated by human beings."
Japanese firm Line started accepting pre-orders for its "Gatebox virtual home robot." I'm not quite sure what this is yet --a holographic social robot or a virtual assistant with fancy graphics and limited/no actuation?-- but the concept is fascinating. One item in the promotional video got me wondering though: the Gatebox owner is cycling home when his digital assistant implores him to "Hurry!" and giggles. What if this distraction caused our hero to fall off his bicycle and what entity would be liable for any injuries or damage that resulted? (H/T VentureBeat.)



I'll be back next week with more robotics news, from the latest cobots and manufacturing stories to humanoids, AI and cutting-edge robotics research projects. Until then...
Five vids for Friday
1. Belgian researchers have demonstrated how swarms of robots with limited perception of their surroundings can cooperate to perform tasks that would be impossible for an individual bot to achieve. The researchers hope that the technology could be useful in rescue missions.
2. SMARTsurg (SMart weArable Robotic Teleoperated Surgery) is an EU-funded project designed to improve dexterity and ergonomics in medical robots that perform robot-assisted minimally invasive surgery. The team released a video this week introducing the project concept.


3. The German Research Center for Artificial Intelligence released video of its multi-limbed, walking MANTIS robot, which is being developed to enable mobile manipulation in unstructured environments...


4. The The Social Robotics (or "Scaz") Lab at Yale has developed a "human-robot collaboration (HRC) model set," consisting of a combination of standard components and custom designs, from 3D printed brackets and dowels to fasteners. The HRC model set was created to make HRC experiments easier to perform by offering some standardization and reducing the need to reinvent the wheel for every experiment.


5. Researchers at OpenAI demonstrated a self-teaching algorithm this week that brings a new level of dexterity to robot hands. But don't expect to see one in your manufacturing cell anytime soon. As MIT Technology Review observed: "The robotic hand is still nowhere near as agile as a human one, and far too clumsy to be deployed in a factory or a warehouse." (H/T The Verge.)