What's New In Robotics This Week: 01.05.18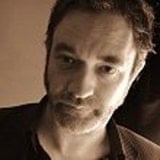 -Manufacturing & Cobot Roundup
-Fish Bot Takes The Pressure
-'HASEL' Gripper Combines Soft Bot Technologies
...and much more!
Manufacturing & Cobot Roundup
Mitsubishi Electric has plans to introduce its first cobots in fiscal 2018, according to a report in Nikkei Asian Review: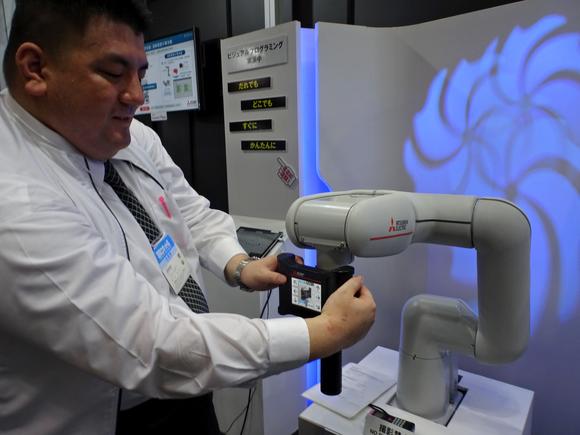 Caption: Mitsubishi Electric's new cobot.
The electronics maker already has developed a multi-jointed robotic arm that can be programmed by so-called direct teaching, learning how to move as a human operator guides it through various positions. When in operation, the arm stops automatically if it comes into contact with a worker.

Because Mitsubishi Electric "has come to collaborative robotics later than others, we intend to make ease of use our selling point," a spokesperson said.

Nicholas Nadeau, a Ph.D. student in the Control and Robotics Lab at the École de Technologie Supérieure (ÉTS), Montreal, Canada, has been doing some interesting work on human-robot collaboration. Nadeau's research is related to ISO/TS 15066, which sets strict speed and force limits for cobots...

Cobots could help Singapore meet the needs of its elderly population and a dwindling labor force by providing elder care and supporting human workers, according to Singapore's The New Paper:
Changi General Hospital uses a robot picker - a cobot that can pick a range of objects - including fragile items - from a shelf. This reduces the likelihood of accidents and allows staff to focus on catering to patients' needs.

Traditional Chinese medicine (TCM) clinics have adopted cobots to relieve the load on physicians and physiotherapists.
Han's Motor showcased an Elfin cobot working on a pick and place process...
Technavio named its top five leading robot vision systems vendors in a report covering the period 2017-2021. Via BusinessWire:
According to Raghav Bharadwaj Shivaswamy, a lead analyst at Technavio for robotics research, "The demand for industrial robot vision systems is increasing due to the innovations in industrial robots and increased adoption of robotic systems for a variety of applications. Major innovations include communication capabilities, improved accuracy in perception and quality of information gathered by sensors, and innovations that cater to the incorporation of these systems in collaborative robots."
ROBO Global President William Studebaker spoke about the potential impact of technological innovation on the economy...
Quanta Storage, makers of the T5 cobot, has announced plans to double robot shipments in 2018, says DigiTimes.
Cobots will bring industrial automation to the small and medium enterprise market in 2018, leading to significant growth for cobot makers, says Robotics & Automation News:
Almost all the leaders have now joined the startups to offer collaborative robot models, and much of the established manufacturing industry has put cobots to a variety of practical uses.

Having started out a couple of years ago with just a few collaborative robot manufacturers, now we see many different – established and entirely new – companies in the market.
Big Solve Robotics showcased its Caesar cobot platform...
Cai Fang, Vice President of the Chinese Academy of Social Sciences, has called for the introduction of robot taxes. Via China's Global Times:
China has been enjoying the fastest robot growth rate ever seen and will soon be subject to the greatest impact of robots. Therefore, China should take proactive precautions and provide corresponding policy options. At the same time, economists should call for the development of new economic theories to deal with whatever robots may bring to bear on human society, before it is too late.
Meanwhile, the American Enterprise Institute asked "Is The Great Robot Panic Over?" and the UK's Institute of Fiscal Studies has warned that a rapid increase in the living wage could mean that more jobs are replaced by robots. Via BBC:
The think tank said with the hourly rate set to top £8.50 per hour by 2020, more jobs may be at risk of automation. "The fact there seemed to be a negligible employment impact of a minimum [wage] at £6.70 per hour - the 2015 rate - does not mean the same will be true of the rate of over £8.50 per hour that is set to apply in 2020," the research economist at the IFS added.
LESTA showcased a Kuka industrial robot controlled by the firm's LeCRob K-manager and scanning system...


A tabletop cobot enabled custom spring maker Newcomb Spring Corp. to boost productivity, Advanced Manufacturing reported; Festo used its experience in bio-inspired robotics to develop the BionicCobot , says Automation World; LG is set to launch three new commercial bots (dubbed 'Serving Robot,' 'Porter Robot' and 'Shopping Cart Robot') at CES this year. IEEE Spectrum has all the details.
Festo Japan showed off its 'Modular Production System D version,' which uses a Mitsubishi 6 axis robot....
Fish Bot Takes The Pressure
A team from the University of Washington's Friday Harbor Labs has created a bio-inspired robot to test theories about how snailfish survive the extreme pressures and persistent low temperatures that prevail at the bottom of the world's oceans.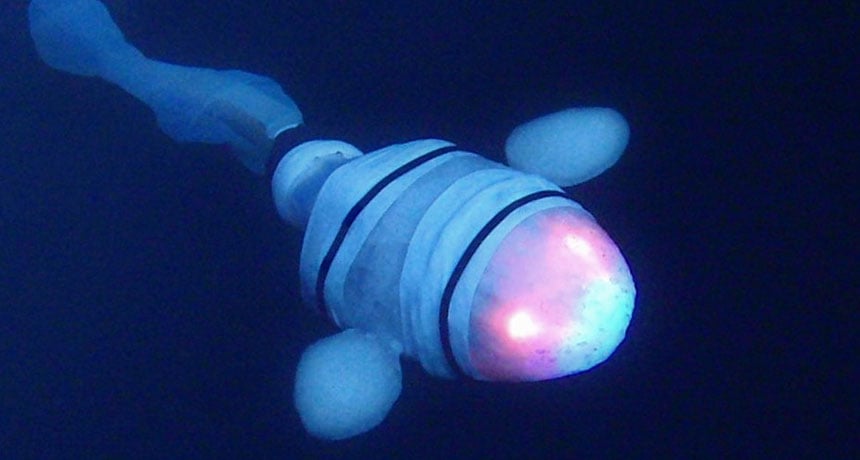 Caption: "It's like having an elephant stand on your thumb," said deep-sea physiologist Mackenzie Gerringer, of the pressures the robot was exposed to.
Via Science News:
A latex sleeve around the robot tail let her add or subtract water as an approximation of the gelatinous tissue. With an empty sleeve, the wide fish body pinches in to a thin tail, inviting vortices that cause drag. With this abrupt narrowing, robo-swimming proved a struggle. Filling the tail-sleeve to create a tapering rear let the robo-snailfish swim faster.
Robots are turning up more often as surrogates to help study biology. Last year, for example, researchers from the University of Southampton created a robot to study how prehistoric sea creatures swarmed. Science Magazine has more examples.


'HASEL' Gripper Combines Soft Bot Technologies
Researchers led by Christoph Keplinger, a physicist at the University of Colorado in Boulder, have created soft musclelike actuators that use electricity to drive the movement of liquids inside small pouches.
Dubbed 'HASEL' (Hydraulically Amplified Self-healing ELectrostatic), the new class of soft electrically activated actuators mimic natural muscle in both performance and versatility. The actuator combines pneumatic and dielectric elastomer technologies and is versatile enough to be able to lift a gallon of water and pluck a strawberry (albeit not at the same time).


Via Wired:
Once they're good and robust, soft robots of all kinds will infiltrate our lives. The rigidity of traditional prosthetic arms could give way to softer, more sensitive limbs. Making robots soft will allow us to work alongside them much more safely, meaning they won't just steal every human job—they'll complement human labor.
Elsewhere, Bloomberg published its 'User's Guide to the Dawn of Robot Driving'; a poultry robot developed by French firm Tibot, is up and running (Poultry World); Russian autonomous car developers face unique challenges, says The Guardian; and, as freezing weather sweeps much of North America (and Europe), snow-clearing bots have been enjoying the limelight.
Weather permitting, I'll be back next week with more news from the world of robotics. Until then, enjoy these videos and links!

The Year Robots Backflipped Their Way into Our Hearts (MIT Technology Review)
Plans Taking Shape on Hosting a Robot-filled Tokyo Olympics (The Asahi Shimbun)
One Bad Apple Can Spoil a Robot Swarm (AlphaGalileo)
Boom in Robot Advances Expected Over Next Three Years (Design News)
I Believe in Inteligent Design... For Robots (Wired)
Next-gen Flexible Robots Move and Heal Like Us (University of Colorado)
India Launches Its First Police Robot (Sputnik)
Robots Show They Can Foresee Their Own Future (NBC News)
The Future Of Real Estate May Have Far More Robots (CBS)
A hospital in Japan will use robots to help out the night shift (Engadget)