What's New in Robotics? 27.01.2023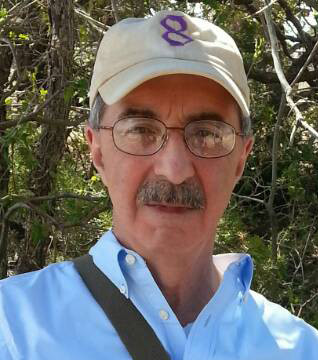 by
Tom Green
. Last updated on Jan 27, 2023 1:08 PM
Posted on Jan 27, 2023 12:07 PM. 7 min read time
News briefs for the week take a look at AMRs readying to take on Antarctic cold, John Deere's move into precision farming with ExactShot autonomous planter, Cobalt Robotics fielding security patrols for Johnson Controls' mega-size properties, and specialized cobot arm with glass end effector is a breakthrough upgrade for biopsies and other subdermal procedures.

Mobile robot takes on extreme cold
Winter arrives in August for Antarctica, where temperatures at remote parts of the high plateau may regularly drop below -90°C (-130°F). Summer begins in January for Antarctica, where the days average 6° C (43°F). Downright balmy.
Can autonomous mobile robots (AMRs) operate in such extremes of weather? An AMR appropriately named Ice Cube was built to find out. As a test track, the newly-launched Ice Cube is being tested in the Norwegian Arctic, where in Karasjok winter temperatures (in January) have slumped as low as −51.4 °C (−60.5 °F).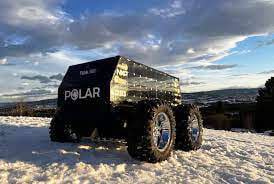 It's certainly not the extremes of Antarctica, but still mighty cold. The average human can only survive -49 degrees F (-45 degrees C) for about thirty minutes. Hence, a big reason why an AMR like Ice Cube is so important.
"We can test a lot of things in our lab, but not how the rover drives in the snow, how the solar panels handle the snow and temperatures, and how cold it will get inside the rover and how quickly it becomes very cold," explains team manager Laurenz Edelmann of Eindhoven University of Technology in the Netherlands, where Ice Cube was built.
Team Polar, as Edelmann's group is called, want to create an alternative way to do extensive environmental research in the coldest places on our planet by developing an unmanned rover.
The team began researching and building in 2018, and now, four years on, has its first working prototype operating in Trondheim, Norway. Winter: -15.0°F (-26.1°C).
According to Team Polar: "Earth is facing its biggest problem in centuries: climate change. To combat it, we need to better understand the factors behind climate change. It is then necessary to collect information about our planet in places where nature is still pristine, and more or less untouched by climate change."
ExactShot saves work, money, and the environment
When planting, starter fertilizer is essential in making new seedings flourish. However, farmers use too much when applying a continuous flow of fertilizer to the entire row of seeds. John Deere's newly-released ExactShot is a robotics-based fertilizer system that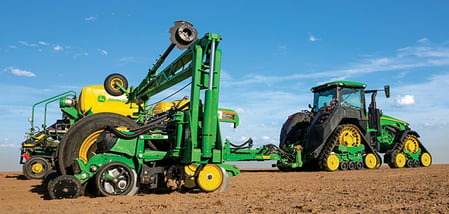 applies only precise amounts of starter.
"What ExactShot enables us to do is actually deliver starter fertilizer exactly where the seed is at," says Madelyn Koester, senior product manager and soil health lead at John Deere. "We actually reduce our fertilizer application by about 60% with this new system, which has huge cost savings for the farmer, but also has a huge environmental impact, because we're putting that much less fertilizer out, which reduces the chances for runoff and other things that are negatively impacting the environment."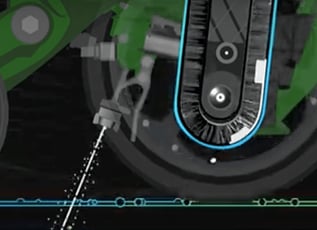 The key to the system: ExactShot technology uses sensors and robotics to send out timed bursts of fertilizer that coat individual seeds, leaving the spaces between them fertilizer-free. (see video)
"Precision is key in agriculture because we're operating in huge quantities of acres and plants per acre," said Deanna Kovar, John Deere's vice president of production and precision agriculture production systems. "Eventually, we will literally treat every plant on an acre of a field differently based on what we're learning through our computer vision and machine-learning tech."
Cobot arm spurs development of glass end effector
The medical hypodermic needle, used over 16 billion times annually, has not changed in 150 years. Piercing the skin and either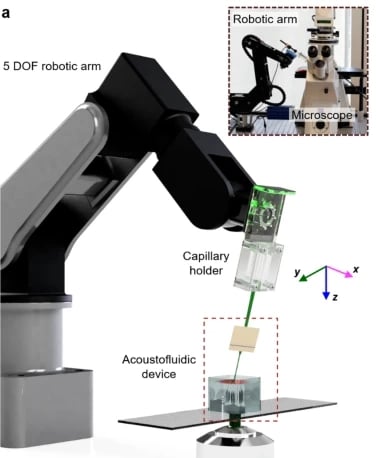 injecting or withdrawing body fluids is its primary function. However, the system has proven itself to be inefficient when used for biopsy, which is a "procedure to remove a piece of tissue or a sample of cells from a body so that it can be tested in a laboratory."
For biopsies, when the hypodermic needle is used to provide histological and molecular tissue samples, up to 34% of histological and up to 50% molecular assessments fail or the harvests provide insufficient sample quantities.
In a breakthrough for microfluidics, scientists at ETH Zurich (Switzerland) have developed a thin glass needle (end effector) that can be affixed to a novel cobot arm with 5-DoF. Ultrasonic oscillations of the glass needle allow medical personnel to pump and mix small amounts of liquid and trap particles for biopsies that otherwise would be insufficient for testing. Particles move toward the oscillating glass needle, where they tend to accumulate.
ETH Professor Daniel Ahmed and his team are currently "integrating traditional microfluidics and robotics." Making use of ultrasound, the device is "ideal for executing an extensive range of tasks in microfluidic and micro-robotic applications."
Cobalt's robot guards on the job at Johnson Controls
Johnson Controls' corporate real estate division, Global WorkPlace Solutions (GWS), manages 1.2 billion square feet of facility space (430 square miles). That's a space almost as large as the land area of Los Angeles, CA (469 square miles).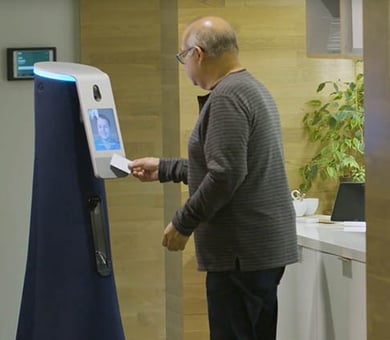 Patrolling and generally providing a security perimeter for GWS is a formidable undertaking. Security Sales & Integration's Jason Knot writes about one of the newest trends in facility security: "Dispatching AI robots from state-of the-art security alarms is going to be the future of securing buildings in a much smarter, more cost-efficient way." Such dispatching is exactly the nature of the agreement between GWS and Fremont, CA-based Cobalt Robotics, "a machine-learning company that automates repetitive manual security and facility tasks with autonomous robots."
Johnson Controls C•CURE 9000 access control and event management system is now integrated with Cobalt's remote robot guard service, which includes AI, robotics, machine-learning software, and human oversight.
Mike LeBlanc, president and COO of Cobalt, said of the agreement: "The integrated Johnson Controls and Cobalt solution can automate responses to major security incidents from breaches and break-ins to risks like open doors. With businesses struggling to find security guards and keep costs under control, this integrated system is the way to automate alarm response at a substantially reduced cost."
"For many of our customers, hiring expensive security guards during a difficult labor shortage is not an option," said Johnson Controls' Rick Focke, director of product management. "The security workflow between our alarms and Cobalt's robots is seamless, and all reports are automatically created and tracked so companies can make facility improvements over time."