What's New in Robotics? 25.06.2021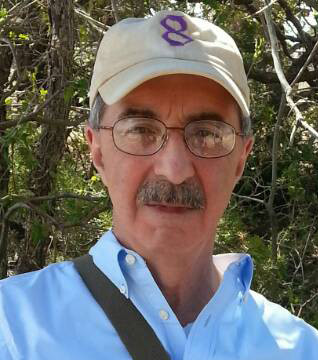 by
Tom Green
. Last updated on Jun 25, 2021 10:05 AM
Posted on Jun 25, 2021 10:05 AM. 7 min read time
News briefs for the week take a look at DHL doubling down on LocusBots, Hilti's first-ever robot, U.S. lawn care business disrupted by grass-cutting robots, Croatian AMRs in the spotlight, Farm bots: Tom, Dick & Harry, and Verizon's move on robot software.

Giant DHL spends big for 2,000 LocusBots
With Bonn-based DHL ordering an additional 1,000 LocusBots from Wilmington, MA-based Locus Robotics (previously, DHL had ordered 1,000), the logistics giant will have paid out, at a reported average cost per unit of $35,000, the tidy sum of $70 million to move its freight faster and more intelligently.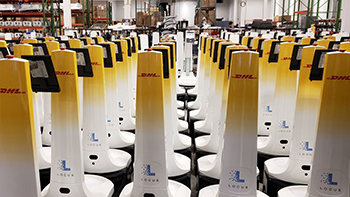 That's stunning affirmation, after a year piloting robotics together, that robots are the clear future of warehouse operations for both productivity and for getting the goods out the door and into a customer's hands.
As DHL's Global Supply Chain COO/CIO Markus Voss explains: "The collaborative picking technology has clearly proven its effectiveness and reliability in modern warehousing."
"More locations have already been identified," adds Voss, "with concrete implementation roadmaps for the remaining robots."
With DHL's 1,400 warehouses in more than 55 countries and territories, Locus Robotics has earned itself a potential mega-customer for the foreseeable future.
Operated as a stealth robotics project by Quiet Logistics for three years until spun off in 2015, Locus Robotics owes Amazon a huge debt of thanks for buying Kiva Systems in 2012 (now Amazon Robotics) and closing off access to Kiva robots for anyone other than Amazon. Quiet Logistics decided to build its own logistics robots, LocusBots, and, as they say, the rest is history.
Hilti's first construction robot
The construction industry is beginning to realize that automating some or all of the work on jobsites needing hand tools is a coming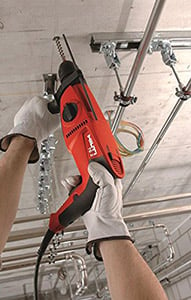 reality…and smart business.
For example, the physical stress of drilling anchor holes in concrete ceilings has long been seen as a job begging for automation. Thousands of anchor holes, floor upon floor in a high-rise building, are needed for hanging electrical lines, HVAC conduit, sprinklers, and much else. Easy to see how a worker, holding a 10-lbs hammer drill overhead, gets tired fast.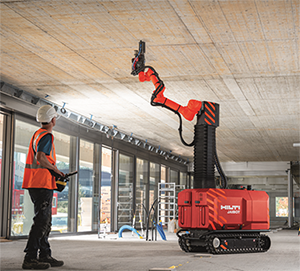 Liechtenstein-based Hilti, one of the best known and well-respected brands in professional tools has come up with a robot solution.
Meet Hilti's Jaibot, an overhead drilling robot. Jaibot, in addition to offering a productivity gain, eliminates the bodily toll overhead work takes on workers.
"We looked at which routine work on the construction site is among the most stressful, and that is primarily overhead work," said Julia Zanona, Product Manager for Robotics at Hilti.
"Jaibot, features a robotic arm mounted to a tracked base unit. While the unit is driven around the site by a nearby operator with a control unit, the robot will orient itself at the drill site and drill autonomously."
Robot company that doesn't make robots
You don't have to make robots to use robots to disrupt an industry. Like anything else, find a need and fill it. An enterprising Texas-based robot startup, Robin Autopilot, is doing just that by using robots to take on the $70 billion U.S. lawn care business.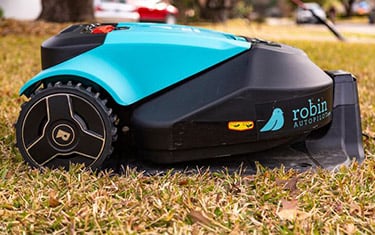 Strangely, automated lawn mowing, while popular in Europe (1 million sold), is little used in North America. As such, Robin Autopilot has big plans to disrupt that status quo.
Founded in 2015 by Justin Crandall and Bart Lomont, their concept of both a subscription-based lawn care service ($19 per month) and a franchisor selling franchises ($49,850-$111,600) got four refusals on TV's Shark Tank, followed by a big yes from Logan Fahey of Cleveland-based Fahey Group, LLC, which acquired Robin Autopilot in 2019. Robin Autopilot has "more than 1,000 customers using its robotic mowing technology in the United States, plus its franchised service has 15 locations in 12 states."
Swedish-based Husqvarna, who's "Automower robotic mowers" are used by Robin Autopilot, increased its investment and ownership in the startup. Robin Autopilot, in turn, acquired lawn maintenance provider Weed Man in 2020, followed by the acquisition of Mowbot, another robotic lawn care franchise in April of 2021.
Now for the big question: Can Robin Autopilot scale? Shark Tank thought not.
Croatian AMR nabs global award and $31M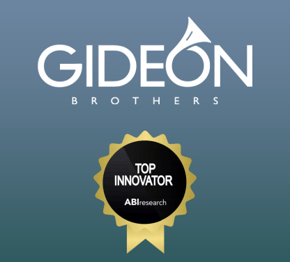 Founded in 2018, and then hailed as the #1 tech startup in Croatia in 2019, Osijek-based Gideon Brothers' AMRs have, in 2021, raised $31 million and nabbed the Top Innovator Award from ABI Research. Not bad for this teeny country of barely 4 million on the Adriatic Sea.
The investment will be used to accelerate the development and commercialization of Gideon Brothers' AI and 3D vision-based "autonomous mobile robots" (AMRs).
"AMRs are thus set to take over a major share of the wider autonomous material handling market, that ABI Research forecasts to grow from $7.4 billion in 2020 to $85 billion in 2030."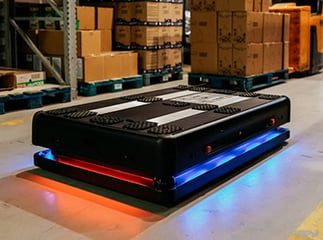 "They are developing genuine AMRs that can dynamically map the environment in 3D, triangulate natural features and reroute, setting Gideon Brothers apart from competitors in the current AMR space.
"Their competency in the understanding of dense 3D geometry and semantics of the environment is their competitive strength resulting in more flexibility for vision-based AMR's and thus a broader range of potential use-cases," says ABI's Rian Whitton.

Verizon moves into AMR space with Incubed
As a sign that automation is accelerating rapidly in global warehouses and DCs, even telecom giant Verizon (annual revenue of $128 billion) sees logistics and AMRs as a burgeoning field of opportunity. As such, Verizon snaps up Incubed IT,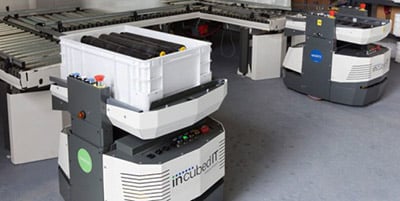 "When we combine Incubed's capabilities with the reliability, responsiveness and vast capabilities of Verizon's 5G platform, we will enable faster, less expensive and more effective adoption of robotic automation for enterprises everywhere," commented Rima Qureshi, chief strategy officer at Verizon.
Incubed's software can be integrated into nearly any mobile robot and includes a smart shuttle navigation tool that transmits near real-time data to navigate AMRs.
"The software also features a fleet management server that controls the AMRs and routing operations. It also provides data monitoring and analytics tools with advanced reporting."
Robot trio down on the farm: Tom, Dick & Harry
What is officially known as the Global Burden of Crop Loss Due to Weeds is nothing short of staggering; it's on the order of 20 percent of the world's crops.

To offer a bit of perspective, if "weeds were left to grow uncontrolled in corn and soybean fields across North America. That scenario would cut U.S. and Canadian yields by about 50 percent, resulting in $43 billion in annual economic losses to those two crops alone."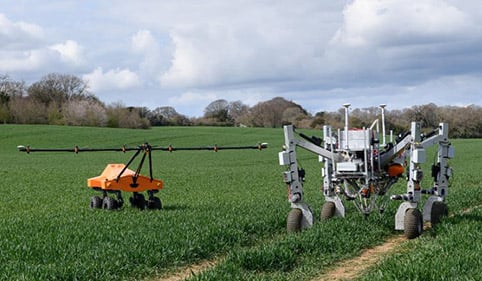 So, when a small UK-based robot builder calling itself the Small Robot Company comes up with a robot solution "to rid land of unwanted weeds with minimal use of chemicals and heavy machinery", the world is all ears.
The Small Robot Company employs three different and distinct robots to complete the task of weed removal and crop seeding: Tom, Dick & Harry:
Tom's job: The weed scout of the three, Tom can scan 49 acres a day, collecting data on the whereabouts of the offending weeds.
Dick' job: The robot punisher of the trio, Dick rolls through acreage, and using Tom's data, rolls up to a weed(s) and zaps it with electricity.
Harry job: The role of robot life giver falls to Harry who plants seeds in the now-weed-free soil.
The company claims that once it is up and running (two UK farms already use the robots), "farmers could reduce costs by 40 percent and chemical usage by up to 95 percent".
Another potential saving: UN Food and Agriculture Organization reports that six million metric tons of pesticides were traded globally in 2018, valued at $38 billion."