What's New In Robotics? 21.06.2019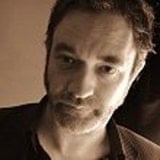 by
Emmet Cole
. Last updated on Jun 21, 2019 7:17 AM
Posted on Jun 21, 2019 7:02 AM. 7 min read time
Good morning. In this week's news mix: Gibson Engineering teases new cobot, Toyota embraces cobot technology and why the line between industrial and collaborative robots is getting blurry. We also glimpse a future with bio-inspired robots that use universal computer memory, and much more!
Cobots & manufacturing
Gibson Engineering released a teaser video for its Kassow KR810 7-axis collaborative robot this week. Available "soon," according to Gibson, the KR810 cobot has a reach of 850mm and a payload of 10kg...
Toyota has about 15 cobots working in North American manufacturing facilities, performing tasks such as applying headliner tape and wax sealant, WardsAuto reported this week. But Toyota's commitment to cobots doesn't end there. The company is reportedly testing as many as 45 collaborative robots for other applications: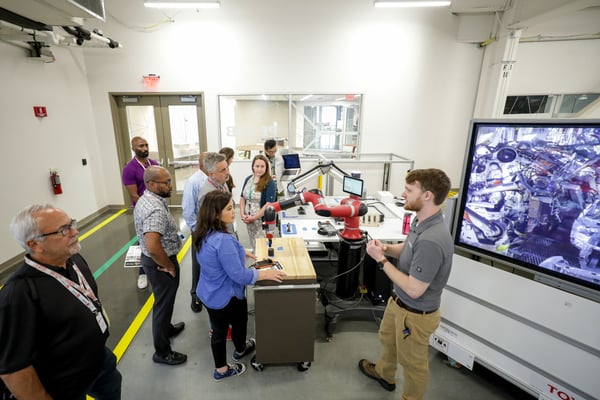 Credit: WardsAuto | Toyota
Some of the tasks Toyota is looking to use a collaborative robot for include installation of plugs for paint-drain holes in the body and ceiling-mounted grab handles that go through a headliner.
"This (handle) historically for us has had high push force," says Tilt engineer Julie Mercurio. [...] "The team member has to sit there for two hours every day and push over their head this high-push-force object, every single day. So that creates an ergonomic burden on the shoulders."
A team at Purdue University has developed an augmented reality framework smartphone app that allows users to easily program motion paths and task lists for robots. In showcase video released this week, the team demonstrate how the app --which is designed for both home and industrial use-- enables simple and intuitive robot programming...
And in an interesting piece for Industry Week, Matt Minner, Senior Consultant for Technical Services at Catalyst Connection, part of the MEP National Network, suggested that the line between industrial robots and cobots is becoming blurred:
The capability and acceptance of cobots is increasing such that "industrial vs. collaborative" doesn't really make sense any longer — they are both industrial in their own right in that they are both at home in a manufacturing environment; one is just an industrial robot that is also collaborative.
RNB Cosméticos has integrated six Universal Robots UR10 cobots into its packing and packaging plant to perform end-of-line palletizing tasks. New video takes you behind the scenes to check out the firm's cobot deployment...
Meanwhile, in other cobot reading:
Elsewhere...
Three separate news developments this week combined to create a tantalizing glimpse of a robotic future in which robots are smarter, computationally faster and closer to nature than ever before.
First, researchers at Linköping University, Sweden, successfully powered a polymer actuator using a solution of glucose and oxygen in water. The development could lead to robots powered by biomolecules in the environment.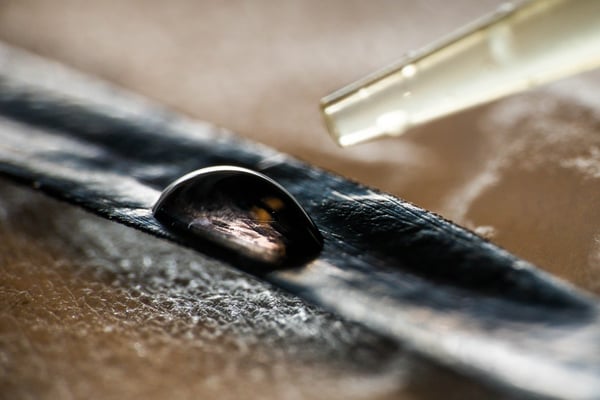 Like biological muscles, this polymer actuator is powered by glucose and oxygen.
Credit: Thor Balkhed/Linköping University
Via Linköping University:
Just as in biological muscles, the glucose is directly converted to motion in the artificial muscles. "When we had fully integrated enzymes on both sides of the actuator and it actually moved – well, it was just amazing", says Jose Martinez, a member of the research group.
Second, a team from Cornell and the University of Pennsylvania in the USA have created an artificial vasculature and blood that provides energy for a robotic fish. The system (described in this Nature paper) also hydraulically powers the robo-fishie's fins.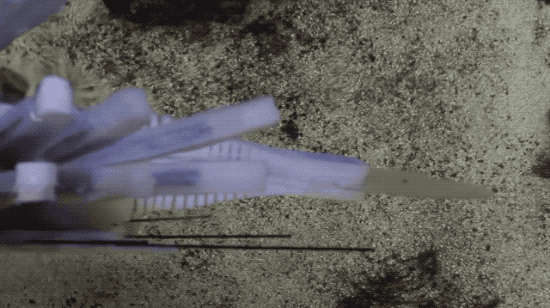 Credit: James Pikul
Wired reports:
The first component is the "blood," essentially a charged hydraulic fluid with dissolved ions, which gives it a chemical potential for powering electronics. "Hydraulic fluid transmits force, and only force," says Cornell roboticist Robert Shepherd, coauthor on a new paper in Nature describing the system. "In our fluid, we're transmitting force and we're transmitting electrical power."
Third, researchers at Lancaster University in the UK have created a new type of computer memory device that could turn out to be the so-called 'Holy Grail' of computing --a universal computer memory. If successfully commercialized and widely adopted, the new memory could help solve the digital energy crisis due its ultra-low power consumption and transform the world of robotics (and everyday computing) in the process. It would also mean the end of the global USD100bn market for Dynamic Random Access Memory (DRAM). (EurekAlert! has the details.)
Put these stories together and the short-to-medium term future of robotics development across materials, design, energy-consumption and computing power looks very exciting indeed!
In other headlines:
Come back next week for more of the latest robotics news! Until then, please enjoy...
Five vids for Friday
1. Go behind the scenes with FORPHEUS 5.0, the latest version of Omron's AI-equipped table tennis training robot.
2. The latest installment of Airborne-Unmanned from AUVSI brings you the most up-to-date unmanned vehicles news including an autonomous helicopter.
3. Researchers at the University of California, Irvine's Cognitive Anteater Robotics Laboratory (CARL) unveiled a brand new system that enables a teleoperated robot to use elevators.
4. Xinhua showcased an AI-powered, 5G-enabled robot that performs important greenhouse tasks.
5. Researchers at Aalborg University in Denmark have created a technology that enables control of robots and other types of machinery through gestures and arm motions.