What's New In Robotics? 20.09.2019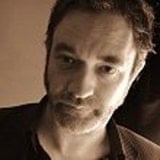 by
Emmet Cole
. Last updated on Sep 20, 2019 7:16 AM
Posted on Sep 20, 2019 7:01 AM. 10 min read time
Good morning. In this week's news mix: UR unveils powerful UR16e cobot and IFR's latest World Report delves into global cobot sales for the first time. We also meet a mind-blowing 'biobot' with neurons for brains, marvel at a robot made of robots, do pressups with a Chinese quadruped and cast a net through an extremely 'fishy' week of robot news!
Cobots & manufacturing
The biggest cobot story of the year so far broke this week at the China International Industry Fair when Universal Robots unveiled the UR16e, a ground-breaking new cobot with a massive 16kg (35.3 lbs) payload.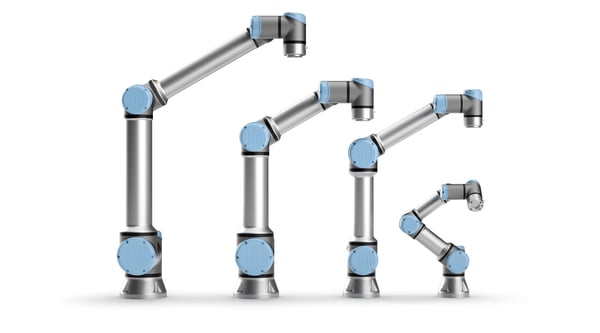 'Have you been working out?!'
The UR16e (left) is UR's most powerful cobot yet. Credit: Universal Robots
The UR16e is designed to open up new, heavy-duty application possibilities for manufacturers from heavy machine tending, material handling and packaging through to finishing and screw and nut driving applications, UR says. The powerful cobot can handle heavy end of arm tooling and lift multiple parts in a single pick, making tasks much more efficient by achieving shorter cycle times.
As some observers have noted, the new cobot is such a significant product release that in some ways it even challenges our notions of what a cobot is and highlights the fact that safety is not the only feature that makes a robot collaborative.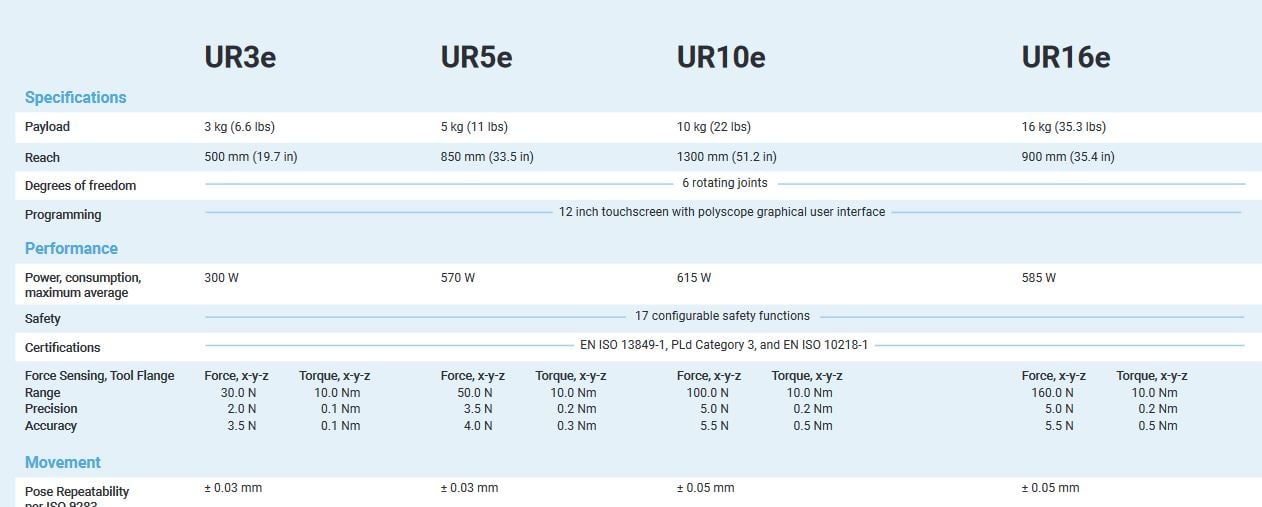 Compare the UR16e's specs to those of UR's other cobots. Credit: Universal Robots
Engineering.com reports:
The fact that UR has released a cobot with a higher payload, as well as embracing non-collaborative applications like welding, indicates that a cobot is much more than a robot without a fence. The flexibility and ease-of use aspects of the concept of collaborative robotics are turning out to be the real value of the technology.

High-tech automation distributors R.R. Floody Company, Inc. released video this week demonstrating a mobile cobot set up that incorporates a mobile robot from MiR, a cobot arm from Universal Robots and a Robotiq gripper...



The International Federation of Robotics (IFR) released its World Report on Wednesday and for the first time, the report includes specific numbers for the cobot market. And the numbers are impressive: From 2017 to 2018, annual installations of cobots increased by a massive 23%.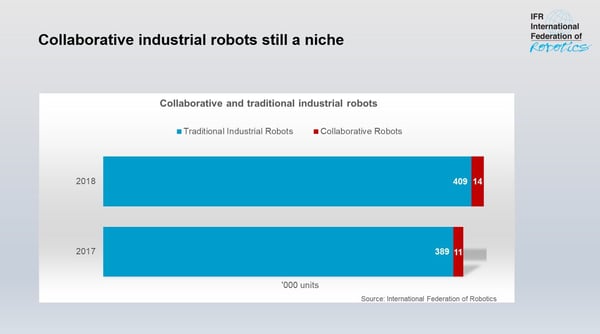 Credit: International Federation of Robotics
These numbers need to be put into context, however. Despite their growing popularity, cobots still represent a tiny fraction of the overall industrial robotics segment, which shipped 422,000 units globally in 2018, the report found, to reach a record-breaking sales value of 16.5 billion USD. The IFR notes:
Despite a very strong media attention of cobots, the number of units installed is still very low with a share of 3.24% only. In 2018, less than 14,000 out of more than 422,000 industrial robots installed, were cobots. The year before that, roughly 11,100 units were cobots.
The Robotiq User Conference, an annual event that brings global cobot experts and end-users together, finished earlier this month. To catch up on happenings (which included everything from seminars to the Amazing Robot Challenge), read Alex Owen-Hill's posts and check out this gorgeous new highlights video...


Elsewhere...
The worlds of biology and robotics merged in a mind-blowing way this week with news that researchers at the University of Illinois have created soft robotic devices powered by skeletal muscle tissue stimulated by on-board motor neurons that react to light.
That's right: this new, swimming microbot contains real, biological neurons (derived from mouse stem cells) and real, biological muscle cells.
The potential implications for future robot design are immense, including the possibility of creating new types of biohybrid bots with high-performance, biological neurons for brains.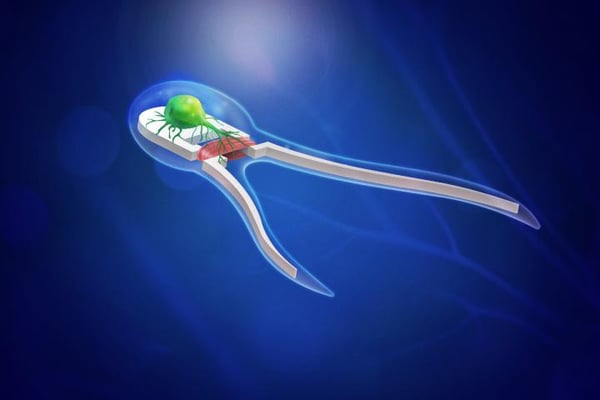 Credit: Graphic courtesy Michael Vincent
Via EurekAlert!:
"The ability to drive muscle activity with neurons paves the way for further integration of neural units within biohybrid systems," [mechanical science and engineering professor Taher Saif] said. "Given our understanding of neural control in animals, it may be possible to move forward with biohybrid neuromuscular design by using a hierarchical organization of neural networks."
Meanwhile, researchers at Penn State (in collaboration with researchers at the University of Houston and the University of Virginia) have received a USD1.2m grant from the National Science Foundation to investigate fish movements, with the aim of creating improved swimming robots.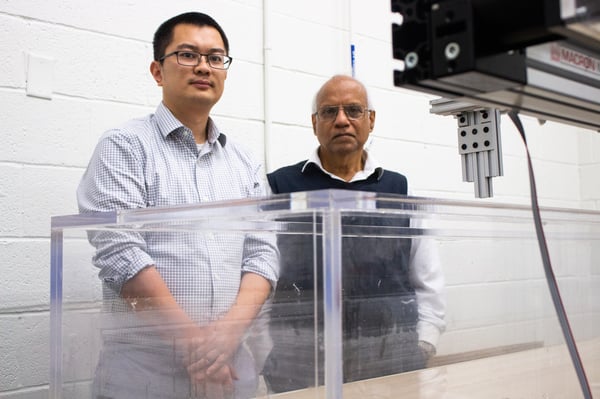 Bo Cheng and Asok Ray will develop a robotic fish as part of their NSF-funded project.
Credit: Erin Cassidy Hendrick | Penn State
Penn State News reports:
By taking this deep dive into the physics of fish locomotion, the researchers hope to make discoveries that influence a new understanding of robotics development. For instance, it could enhance search-and-rescue missions in the ocean or in confined underwater environments or help develop nanoscale technology that could deliver medical treatments by swimming in blood vessels.
Separately, a brilliant new robot fish was unveiled this week by researchers from NYU Tandon and the University of Western Australia. However, if you happen to be a mosquitofish (one of the world's most problematic invasive species) you won't be at all pleased to see it.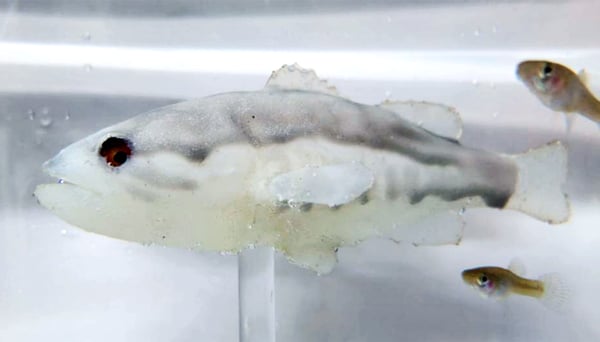 The new fish bot mimics a predator largemouth bass and is designed to create existential crises among mosquitofish.
Credit: NYU
Futurity reports:
Researchers have published the first experiments to gauge the ability of a biologically inspired robotic fish to induce fear-related changes in mosquitofish. Their findings indicate that even brief exposure to a robotic replica of the mosquitofish's primary predator—the largemouth bass—can provoke meaningful stress responses in mosquitofish, triggering avoidance behaviors and physiological changes associated with the loss of energy reserves, potentially translating into lower rates of reproduction.
Not sure why, but all of a sudden I'm craving fish and chips for supper.
Come back next week for more of the latest robotics news! Until then, please enjoy...
Five vids for Friday
1. In the future, independent robots and robot parts may be able to self-assemble to create complex, individual robots. That possibility drew closer this week with news that researchers at Georgia Tech have successfully demonstrated the principle using 'smarticles.' (H/T Interesting Engineering)

2. c|net's Lexy Savvides tried out Sarcos Robotics' Guardian GT this week. Designed for industrial uses, particularly in dangerous environments such as nuclear reactors, the unit comes with two cameras that act as eyes, enabling the operator to remotely see what the bot sees.

3. In our first quadrupedal robot video of the week, New China TV broadcast video of 'Jueying,' a bot with some nice exercise moves developed at China's Zhejiang University.

4. Separately, ETH Zürich's popular ANYmal quadruped returned in brand new video this week to perform "dynamic hybrid walking-driving motions" while on wheels! It's all part of a paper submitted to IEEE Robotics and Automation Letters and next year's IEEE ICRA event, to be held in Paris, France.
5. Interns at NASA's Langley's Makerspace Lab are working on soft robot actuators for potential use in future Mars missions. Designed for safe operation around humans, these soft cobots could one day be used across a wide range of space exploration missions from assembly to excavation. (H/T NASA)