What's New in Robotics? 16.07.2021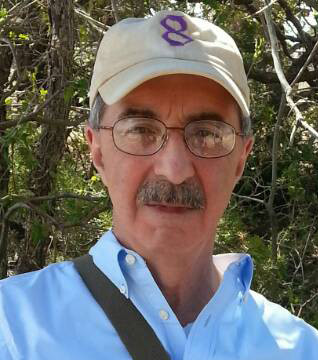 by
Tom Green
. Last updated on Jul 16, 2021 1:30 PM
Posted on Jul 16, 2021 11:59 AM. 7 min read time
News briefs for the week take a look at Japan's massive, robot-built dam, Verizon launching a robot division, construction robots tying rebar, CMR's new surgical robot, Zebra fetching Fetch, and picking strawberries with Traptic
Japan goes big with construction robots
With Japan experiencing a severe shortage of construction workers, and with 35 percent of those on the job over 55 years old and facing retirement, Obayashi Construction Co. is turning to robots to build a massive dam. At 275 feet high and over one thousand feet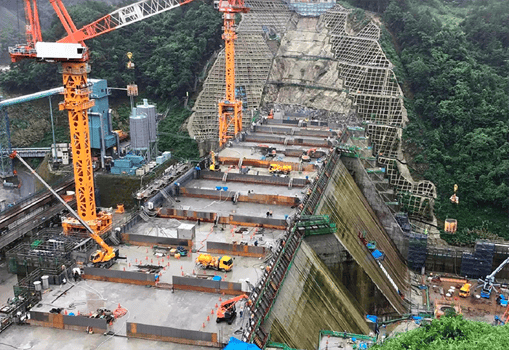 long, the dam, when complete in 2023, will be the largest structure ever built by robots.
Every process for constructing the hulking dam will involve some form of automation, including initial work building the foundation and pouring concrete to form the body. "By transferring expert techniques to machines, we're able to analyze what was once implicit knowledge," said Akira Naito, head of Obayashi's dam technology unit.
"Companies are scrambling to build robots based on workers' expertise before they retire" reports the Nikkei Asian Review. "The companies also hope that new technology could dispel negative stereotypes of the industry among younger generations, encouraging more people to work in construction."

Robots take rebar to new levels of automation
Rebar, the metal rods that form the skeletons that reinforce nearly all concrete structures, is usually tied together by hand at building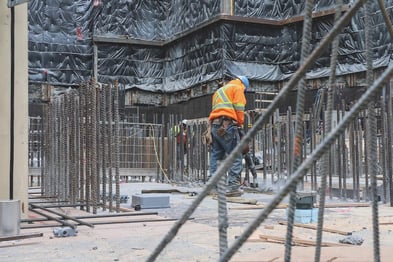 sites into cages, mats and meshes to underpin concrete columns, beams and slabs.
The procedure is laborious for workers and highly time consuming. Toggle Construction Robotics, a New York-based construction robotics developer, just received an $8 million investment to transform rebar tying into a speedier, more productive process. Robots will now prefabricate rebar structures in Toggle's 50,000-sq-ft production facility, after which they will be delivered to construction sites ready to use.
"Toggle offers a way to add capacity while saving time and cost on some of the largest types of projects," said co-founder and chief executive Daniel Blank.
"Reinforced concrete is one of the most consumed products globally, with the rebar process at its core. By applying machine learning and robotics to this process, Toggle can massively reduce cost and improve worker safety in this annual $500 billion market."
Verizon launches "5G" Robotics Division
First, Verizon, the mammoth U.S. telco, does something very un-telco: It suddenly acquires inCubed, a software developer for autonomous navigation tools for mixed fleets of robots in manufacturing, logistics, and other industrial settings.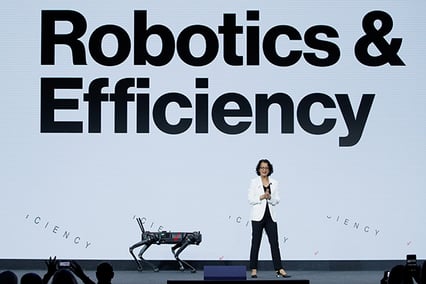 Then, in late June, Verizon shows up at the Mobile World conference in Barcelona with its own robots.
"When you have more than one robot on the floor, you run into a problem, as these are still just machines, and they can't naturally communicate with one another," Verizon's Chief Strategy Officer Rima Qureshi said at the event.
"5G will make it possible for robots to connect with other robots and devices of all kinds in a way that simply wasn't possible before," she said.
The power of 5G connectivity is what binds this telco to a factory full of robots; and has enticed Verizon to make yet another move into robotics: Verizon has launched its own robotics division, calling it, the Robotics Business Technology division.
The new division, reports Verizon, will offer "connected robotics solutions to existing and future customers for indoor and outdoor use cases in manufacturing and logistics, commercial construction, oil and gas, energy and utilities, public sector and media."
"Robots are a critical aspect of the 5G future. The formation of this new business unit will accelerate the symbiotic relationship between humans and machines, paving the way for Verizon to transform the way businesses approach innovation and the future of work," explained Elise Neel, VP of New Business Incubation.
New surgical robots headed for the OR
As Intuitive Surgical, since 2000 the industry leader in surgical robotics, watches its patent portfolio for its da Vinci system slowly expire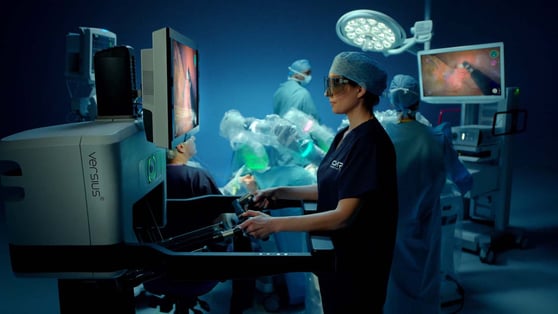 (2016-2023), new rivals are readying to elbow their way into the OR.
One such rival, UK-based CMR Surgical and its surgical robotics product Versius, announced a $600 million Series D investment from SoftBank's Vision Fund, Ally Bridge Group, and others. Added to a previous investment of $384 million, CMR, founded in 2014, has a near billion dollars to help scale its Versius system worldwide.
"The robotic system" reports TechCrunch, "is designed to perform minimally invasive keyhole surgery, primarily focused on serious conditions like bowel disease or bowel cancer. The platform has been used globally and has thus far been involved in 1,000 surgeries, according to CMR's numbers."
Zebra fetches warehouse robotics firm for $290M
With the incessant churn of incoming and outgoing goods moving as fast as possible through warehouses, DCs and fulfillment centers, the need for logistics robots to meet and exceed the ever-increasing demands for greater speed and productivity is approaching white hot.
UK-based Zebra Technologies, a logistics solution provider of mobile computing, scanning, and printing software and electronics for

warehouse operations—and already a 5 percent owner of Fetch Robotics—acquired the remaining 95 percent for $290 million. The purchase was prompted by Zebra's goal of wanting to increase its presence in the warehouse automation space. The company's investment arm, Zebra Ventures, also has investments in Locus Robotics and Plus One Robotics.
With most of Zebra's customers in retail, warehousing, logistics, or transportation, it made sense to get closer to actually moving their goods in addition to organizing and counting them. Last year, Zebra rolled out its own robot called SmartSight, a robot that scans retail shelves and reports outages to human associates. Moving into AMRs (autonomous mobile robots) like Fetch is a major undertaking, but one that could eventually prove to be a bargain at $290 million.
For Fetch, with technically top-notch AMRs, it's a chance to scale, something it hasn't done in its seven years of existence. Scaling is considered essential if Fetch is to have success in a rapidly expanding field loaded with AMR competitors who are also quickly trying to scale as well.
Automated stoop labor that never gets a backache
Walk, stoop, and pick, over and over again for eight hours a day is how California's strawberry harvest is brought to market. Worse, strawberries don't ripen all together, which necessitates stoop labor returning to a strawberry field 40 to 50 times during the harvest season.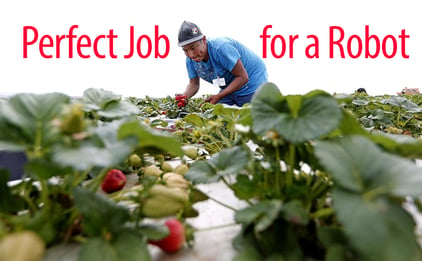 The diminishing supply of stoop labor since 2017, well before COVID or Washington's restrictions on seasonal visas (Trumponomics only served to exacerbate an already bad labor situation) causes 10 percent of California's strawberry crop to rot in the field. The unpicked waste amounts to $300 million annually.
That's a huge problem in search of a solution.
Why not Harvesting as a Service (HaaS)? Enter Traptic from Sunnyvale, CA, the fruit-harvesting company whose picking robots never tire, never stoop, and never get backaches. Traptic's automated system combines 3D cameras and AI vision with robotic arms capable of picking the fragile fruit (strawberries bruise easily) without damage (see video).
Following a pilot project from 2020, Blazer-Wilkinson, a top-five U.S. strawberry producer, permanently deployed a Traptic harvesting robot in June. Blazer-Wilkinson pays only a fixed price per pound for Traptic's robots and production
Co-founder and CEO Lewis Anderson was the fortunate recipient of $5 million Series A funding from Collaborative Fund, Homebrew Ventures and K9 Ventures, which followed an early-stage $3 million in 2017, and $400K the year prior. "We used the recent funding," explained Anderson, "to run a successful pilot, and design and build our commercial-scale machine, which was the start of our first paid deployment." The company has raised $8.4 million in total.