What's New in Robotics? 11.19.2021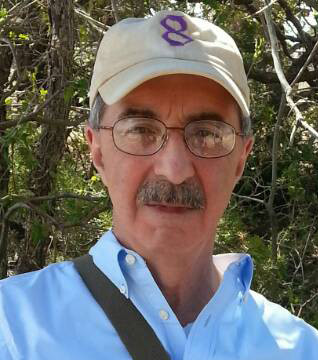 by
Tom Green
. Last updated on Nov 19, 2021 10:38 AM
Posted on Nov 19, 2021 9:38 AM. 8 min read time
News briefs for the week take a look at the end of mops with industrial robot cleaners, White Castle doubling down on Miso Robotics with Flippy2, Robin Robot cheering up pediatric hospitals, the emerging world of "tagalong" robots, deep-diving marine robotics, and Russia's farm robot for all seasons.

Gaussian Robotics cleans up $188 million
When Gaoxian Automation Technology's founder and CEO Cheng Haotian launched Shanghai-based Gaussian Robotics industrial floor cleaners in 2013, he saw three classic reasons why his company had a great chance at success.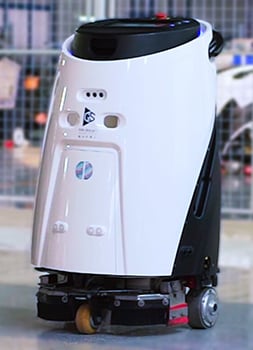 Cleaning, he realized, was a process composed mostly of the repetition of simple tasks, and as such, was ripe for automation. Secondly, 70% of China's estimated 10 million cleaning workers were 55 and older. And thirdly, wages represented 80% of a cleaning company's operating expenses. Add to that the fact that industrial cleaning has a high number of occupational injuries, and also requires odd working hours…like cleaning when no one else is around. Those factors combined seemed to forecast a potentially solid robot business venture.
Investors were likeminded and, since 2019, have pumped $329 million into Gaussian's line of commercial cleaning robots. The most recent (November 2021) was a SoftBank-led $188 million. Commercial cleaning in the U.S. alone is an annual $60 billion.
Gaussian has sold its products and services to more than half of the 50 largest commercial property developers in China; 40% of its robot cleaners have also been exported to 30 overseas markets.
To date, Gaussian's line of robot models have clocked over 64 million miles of cleaning services for its customers.

White Castle, where robots take jobs from robots!
Flippy, the robot burger chef experiment from 2020, between Pasadena, CA-based Miso Robotics and Columbus, OH-based White Castle restaurants, was a success, but next-gen Flippy 2 is faster and more autonomous than its predecessor. Looks like 10 Flippy chefs are out of a job, or are in for some major retraining.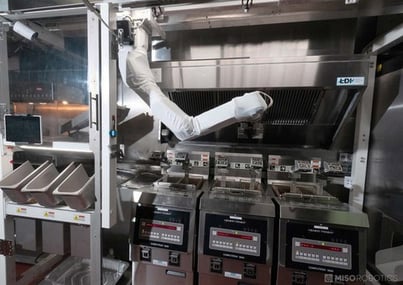 Production data and employee feedback showed that Flippy was on the slow side and needed human assistance to load uncooked burgers and unload the cooked burgers into the holding area (the small, square burgers are called Sliders by White Castle).
Miso created the "AutoBin" system for the Flippy 2 that solves the loading/ unloading problem, which also solves for lower volume foods like onion rings and chicken tenders. "The machine's AI vision can automatically identify the ingredients it's working with, place them in the right fry basket and then place the cooked food in the holding area. The company says the closed-loop system it creates can increase the kitchen's throughput by around 60 baskets per hour."
The Flippy 2—Flippy ROAR—upgrade has more features, including "the ability to adjust the queue to ensure that everything in an order finish cooking at the same time."
Robin the companion robot…and kid expert!
In a world where it is difficult at best for a personal robot to catch on, let alone thrive, Robin the Robot, from Expper Technology, has done both.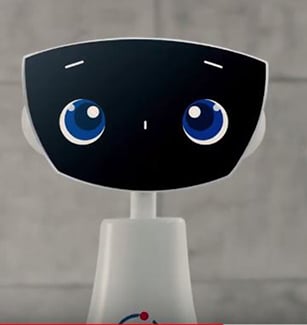 "The goal was to create a technology that's not just a device—but a peer and friend," says Robin's creator, Armenia-based Karen Khachikyan. Especially for interventions in child health and welfare, for which Robin is already deployed to twelve facilities worldwide.
At four feet high and looking like a Pixar cartoon character, Robin, according to Khachikyan, "is an AI-based companion designed to ease anxiety and loneliness among children in hospitals and clinics." In an age of COVID restrictions, especially in hospitals where even family members might be excluded from visiting a child, having a viable substitute like Robin can make all the difference in reaching out and comforting a fearful pediatric patient.
Voted as one of the Best Inventions of 2021 by Time Magazine, Robin, the Compassionate Companion, currently has the capability to recognize and compute the emotional state projected by its companion's facial expression,
Expper Technology hopes to develop future iterations of Robin driven by an artificial intelligence engine that will be capable of fully autonomous conversation.
Follower robots tote tons of table grapes from vineyards
Follower robots, sometimes called tagalong robots, do exactly as their name suggests: they follow people around. Under various types of development since the 1990s, follower robots are most commonly seen as pieces of luggage following someone at an airport or as small, mobile shopping carts following a shopper and toting the shopper's food or merchandise selections.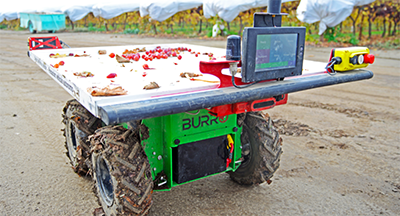 Follower robots have lately taken to farming. One such tagalong agricultural robot is Burro, from Philadelphia-based Augean Robotics. Burro, weighing 500 lbs. and capable of carrying 1,000 lbs. looks like a pallet resting atop four wheels.
Whereas follow robots generally rely upon following a tag in a person's pocket, Burro, because of deep learning and computer vision , sees the world and navigates through it using cameras and sensors.
According to its maker, training Burro is easy: "press a Follow button and start walking; at the end of the path, you press the button again. Using up to 20 cameras, computer vision, and GPS, Burro follows you and memorizes the route. It can then ferry goods unassisted and communicate the path to other Burro robots."
After three years of trials, there are 100 robots currently operating in southern California vineyards.
Robot rover stays submerged for a year
It looks like a gnarled bulldozer with extra-wide tracks and popped-out eyes, but is actually a high-tech, sea floor research vessel that roves the seabed 13,000 feet down for a year at a time.
Its builders, the Monterey Bay Aquarium Research Institute or MBARI, call it the Benthic Rover and its mission is to travel along the sea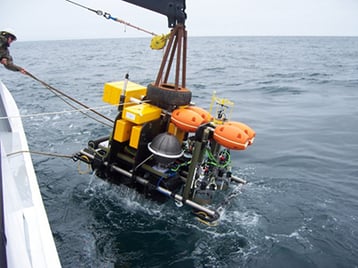 floor searching for clues about how the deep ocean processes carbon.
To begin its mission, the untethered Benthic Rover free-falls for two and a half hours before coming to rest on the great stretches of mushy sand called the "abyssal plains". The robot's extra-wide tracks keep it from sinking into the seabed.
"Parked on the seafloor, it lowers two oxygen sensors into the muck. This gives the robot a measure of the biological activity in the sediment, as microbes consume oxygen and spit out carbon dioxide. The rover also has a fluorescence camera system that casts a blue light, which makes the chlorophyll in organic matter glow. This gives the robot an idea of how much detritus from surface waters, known as "marine snow," is making its way down to the seafloor."
Every 48 hours the Benthic Rover moves forward 33 feet to repeat its measurements. The robot, totally unsupervised, repeats this for twelve months.
Annually, scientists haul the rover up, download the Benthic Rover's data, swap out its batteries, and check it for problems. If everything's good, back it goes for another lonely year on the sea bottom.
Russia's AgroBot for all seasons
If you're going to make agrobots, agricultural robots, for a country as massive as Russia, then they need to be adaptable to perform in a variety of climates and farming ecosystems, of which Russia has many. The Russian Federation is the largest country in the world, covering nearly 7 million square miles, and encompassing one-eighth of Earth's inhabitable landmass. Russia's size presents a huge challenge for agricultural robotics.
Very much aware of the climate and farming diversity, Ryazan-based Avrora Robotics, about 123 miles southwest of Moscow, has produced an autonomous farm tractor, the AgroBot, that, according to the company, is a rugged and totally adaptable machine.
"AgroBot is not just a robot, but an entire autopilot system for agricultural machinery, which automates many farming tasks, making the process faster and more focused, eliminating the human factor.
Aurora Robotics' creation is able to cultivate lands in remote areas and harsh climates, can operate at night and in smoke or fog…cold weather or precipitation.
Interestingly, the AgroBot is a "convertible", says Avrora. The hard, beetle-shaped tractor cover can be removed and replaced with the cab and bucket of a front-end loader. "Electronics, antennas, sensors and auxiliary equipment of AgroBot are located on a special case, which is installed instead of the usual cabin on a new or existing base."