What's New In Robotics? 09.08.2019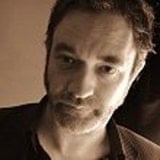 by
Emmet Cole
. Last updated on Aug 09, 2019 7:16 AM
Posted on Aug 09, 2019 7:01 AM. 8 min read time
Good morning. In this week's news mix: a brain-computer interface for collaborative robots, Endutec's night-shift cobots, and the benefits of cobot welding. We also check out a jellyfish-inspired robot, admire the USPS's new robot patent, marvel at a self-healing polymer and much more!
Cobots & manufacturing
With Elon Musk's proposed Neuralink system grabbing headlines recently, MIT Technology Review ran a fascinating interview with pioneering research subject Nathan Copeland, who has been using a brain-computer interface (BCI) for several years. Wondering what this story is doing in 'Cobots & manufacturing'? Well, it turns out that Copeland is using his BCI to control one of KUKA's LBR iiwa cobots.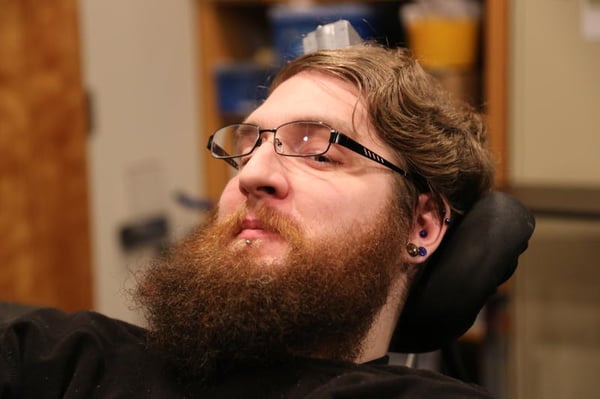 Copeland's BCI enables him to manipulate a cobot arm. Credit: Sarah Kovash / 90.5 WESA
It's a KUKA LBR assembly robot. It's my favorite robot so far. It's basically the kind of robot that builds cars. First I used the APL Arm, then the Luke arm from DEKA, and those have a limitation because they are meant to be anatomical—they can only reach how an arm can. That is not a limit that I should have. The Kuka has a lot of articulation. If I think up, it can move up and keep the arm parallel to the ground. It's a lot faster. I like it.
Special machine manufacturer Endutec is using a UR10 from Universal Robots for feeding a CNC machine. As video released this week shows, the cobot enables Endutec to use its machines at full capacity by taking over the night shift...
Cobot tech allows welders to do what they do best and automation does the rest, according to Canadian Metalworking, in a piece about Vancouver, Canada-based cobot welding specialists Novarc Technologies:
With hard automation you typically want something backing the weld, not an open root, not full-penetration joints. With the use of cobots like this system, you get the benefits of both automation and the know-how of an experienced welder. The technology does what the technology does best, and the welder does the rest. The cobot just needs to know the configuration of the bevel, the thickness of the material, and the root gaps," says [Chris Thurow, quality and welding technology manager, Samuel Pressure Vessel Group.]
Elsewhere...
A team of European Commission-funded researchers, led by scientists at Belgium's Free University of Brussels and the U.K.'s University of Cambridge, unveiled a 'self-healing' polymer this week. The new polymer could one day be used to create robots that can sense damage and autonomously repair themselves in response.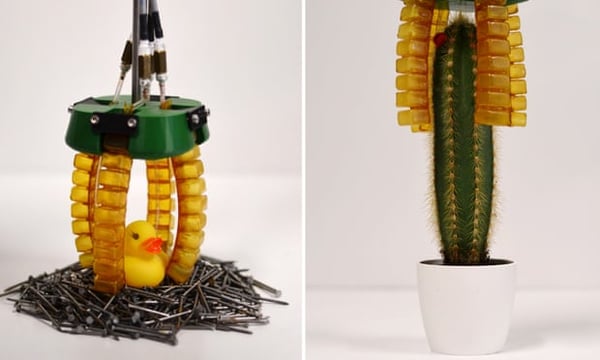 The new polymer could be used in soft robot grippers. Credit: Bram Vanderborght
Project manager Bram Vanderborght told The Guardian:
"Over the past few years, we have already taken the first steps in creating self-healing materials for robots. With this research we want to continue and, above all, ensure that robots that are used in our working environment are safer, but also more sustainable. Due to the self-repair mechanism of this new kind of robots, complex, costly repairs may be a thing of the past."
The U.S. Patent and Trademark Office (USPTO) has granted the U.S. Postal Service a patent for a sorting robot designed to work inside post delivery vehicles. (H/T Supply Chain Dive)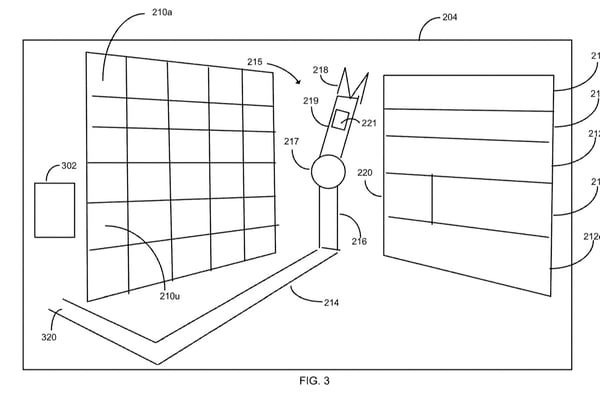 Credit: United States Patent and Trademark Office
Via USPTO:
The robot includes a means for grasping items and moving them between the item storage bins. For example, the robot may include an item manipulating attachment that [...] may include two or more extending portions for grasping items. The robot may assemble item packages [...] based on addresses of the items. The robot may also [...] shrink wrap [...] the items into a package that is easy to deliver to a single address.
Researchers from the Chinese Academy of Sciences unveiled a free-swimming robo-jellyfish this week. The tetherless device can be steered horizontally and vertically using weights in its body cavity, while forward motion is created using a six-bar linkage mechanism.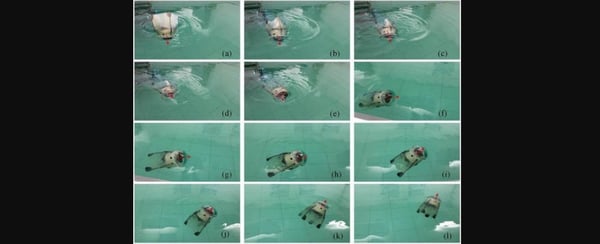 The bio-inspired bot undergoing tests. Credit: Science China Press
New Atlas reports:
The scientists are now developing reinforcement-learning-based software, that would allow the device to learn which weight movements result in which changes in direction. Assisted by various onboard sensors, the robot could then move through the water along a given course while avoiding obstacles, without any human control. It could even carry small payloads, such as environmental sensors, while doing so.
Come back next week for more of the latest robotics news! Until then, please enjoy...


Five vids for Friday
1. 'Skaterbot' is a new bot on the block that uses artificial intelligence to teach itself how to navigate different terrains. The versatile robot is also able to roller and ice skate. (H/T Reuters)

2. Video released this week showcases a collaboration between Kraken Robotics and Nova Scotia Community College in Canada to explore new applications for Kraken's marine imaging technology.
3. Researchers at Columbia Engineering unveiled a robotic cane this week. Dubbed 'CANINE,' the device is designed to provide light-touch walking assistance to people with impaired mobility. (H/T Columbia Engineering News)

4. MIT's Julie Shah is a leading expert on the topic of human-robot collaboration in manufacturing environments. In brand new video from TEDx, Shah asks "How can we design robots that work better with humans?"
5. With approximately 20% of construction costs consisting of fixing errors, Barcelona, Spain-based Scaled Robotics has developed autonomous mobile robots that provide automated progress monitoring. (H/T TechCrunch)