What's New In Robotics? 05.07.2019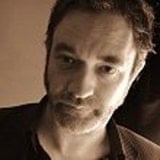 by
Emmet Cole
. Last updated on Jul 05, 2019 7:17 AM
Posted on Jul 05, 2019 7:02 AM. 6 min read time
Good morning. In this week's news mix: Hanwha & Wipro sign cobot deal, Logistics 4.0 is here and cobot adoption growing at a "feverish rate", says ABI Research. We also discover an ingenious assembly robot from MIT, marvel at a prototype ion-propulsion system from the Uni. of Washington and much more!
Cobots & manufacturing
Hanwha Precision Machinery (the robot manufacturing unit of Hanwha Group), signed a contract this week with Indian IT giant Wipro to work together on developing automated factory solutions. The Hanwha unit will "provide collaborative robots for network-based factory solutions aimed at automating manufacturing processes at various factories across India, led by its Indian partner," The Korea Herald reported.
The German Aerospace Center (DLR) has released new video promoting its Factory of the Future research initiative this week. Designed to explore digital transformation of robot-aided manufacturing processes in Industry 4.0, the DLR-led research incorporates "next-generation connected technologies, artificial intelligence and collaborative robot driven approaches"...

Collaborative robots are being adopted at a "feverish rate," according to Rian Whitton, senior analyst at ABI Research and author of a new report on the global cobot market. ABI Research predicts that the cobot market will reach USD5.8 billion in annual revenue by 2027. Via Business Wire:
Strategic advances in 5G, cloud robotics, and edge-enabled AI will make the performance of multiple collaborative systems superior. "This will gradually allow for the development of cobots that have the advantages of industrial robotic arms, while retaining the benefits of current collaborative systems, including ease of use, ROI, re-programmability, low footprint, and flexibility," Whitton concludes.
APN, a Canadian company that manufactures high-precision parts for the aerospace industry, is using a Universal Robots UR5 and Robotiq 2F-85 Adaptive Gripper and Wrist Camera to perform parts-handling tasks. The company spent a year fine-tuning its first robot cell and, building on that experience, has now deployed eight more cells in four months...
"Logistics 4.0 is here," and cobots are an important part of advancements throught the industry, according to a piece this week in Automotive Logistics:
In addition to helping the company to speed up its processes, [Enric Martí, logistics director at Seat] observes that the deployment of cobots also allows [car manufacturer] Seat to use universal instead of specific containers, something that is particularly useful when such containers are specially designed because of ergonomic reasons.
Meanwhile, new video from Missouri Enterprise explores the reasons why cobots are a great fit for SMEs, especially with today's skills gap and the problems many companies have finding and retaining manufacturing talent...
In other cobot and manufacturing news:
Elsewhere...
Inspired by the fact that all life emerges from just 20 amino acids in various combinations, MIT researchers this week unveiled a walking assembly robot built of five tiny "fundamental parts that can be assembled into a wide variety of functional devices, including a tiny "walking" motor that can move back and forth across a surface or turn the gears of a machine," MIT News reported.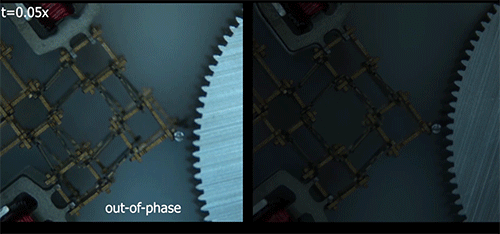 Credit: MIT
365 meters (1,197ft) below the surface of the Trondheim fjord in Norway lies one of the world's deepest robotics labs. Officially opened this week, the facility is also the base for a research project involving a snake-inspired inspection robot dubbed 'Eelume.'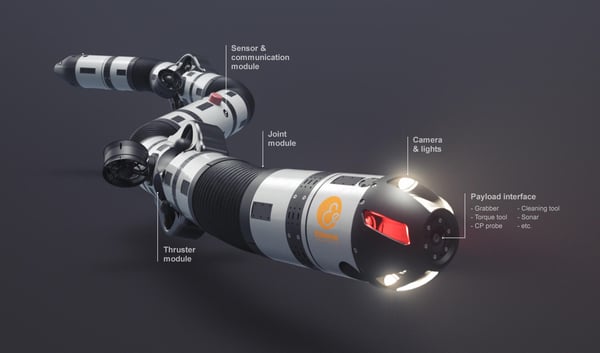 Credit: Eelume
ZDNet reports:
Eelume is in essence a self-propelled robotic arm, which has an eerie resemblance to an eel in the water. The robot is designed to stay permanently under water, laying in readiness on the seafloor near subsea installations. When called on, it can conduct detailed inspections, maintenance, and intervention at very short notice, independent of surface ship availability.
A new pre-print paper from researchers at the University of Washington reveals a prototype design for an ion-propulsion system for robots.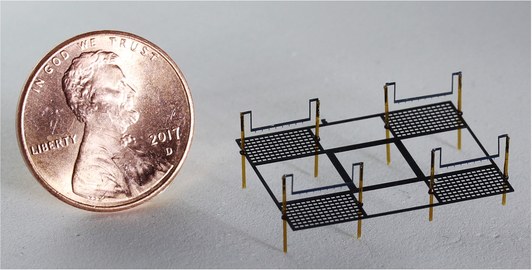 Credit: Dedic et al.
Via Wired:
The beauty of an ion thruster is that it's solid-state. Insect-like robots beat mechanical wings, which means they have a lot of moving parts that could fail. Same with the rotors and engines of a quadcopter. But with ion propulsion, so long as you've got enough electricity, you've got power.
Meanwhile, in other headlines:


Come back next week for more of the latest robotics news! Until then, please enjoy...


Five vids for Friday
1. In new video from The Henry Ford's Innovation Nation series, Mo Rocca chats with Professor Salah Sukkarieh of the University of Sydney in Australia about the breakthrough fruit-picking system developed by agricultural robotics company Agerris.
2. A swarm of drones has successfully completed a stunning, crowdsourced mural on the wall of a disused automobile manufacturing plant in Turin, Italy. (H/T New Atlas)
3. An ingenious prototype inspection robot developed at ETH Zürich is able to to assess concrete deterioration in sewers by tapping around with a sensorized foot.
4. More from the German Aerospace Center now (see 'Cobots & manufacturing' above), with new video showcasing its haptic user interface, which is designed for teleoperating advanced robotic systems.
5. A "human-robot tandem race" involving students from Switzerland's École polytechnique fédérale de Lausanne (and robots, of course) offered an opportunity to explore human-robot interaction and collaboration in a sporting environment.