Tricks to Ease Your First Vision Project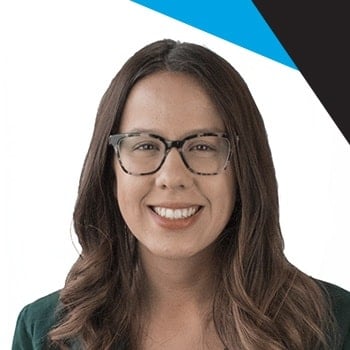 by
Amanda Lee
. Last updated on Feb 27, 2018 8:00 AM
Posted on Feb 27, 2018 7:00 AM. 3 min read time
Get some tricks to ease your first vision project! We definitely recommend starting slowly, so as to gain expertise and confidence from your first experience.
Let's go through some tricks to ease into your first vision project!
Start with a simple pick & place project.
Use parts that have:
Few or no variations between parts from the same model, but great variations from one model to another;
A distinct contour;
Recognizable features (e.g. drilled holes at specific and consistent spots);
A mat texture.
Change the background if needed, so that you'll have a great contrast between the part and what's behind it.
Take control of the lighting, don't place your system near a window or near a ceiling light that could go on and off during the day. Test your system and see how it behaves.
Place parts to be recognized so they have a gap between them (no overlapping, no touching).
Pay special attention to the teaching phase. Treat different surface finishes as different shapes to be taught.
If you start teaching your vision system with an easy challenge, you will get used to its parameters and you will be able to experiment with what kinds of variations your system can tolerate. For example, overlapping parts might turn out to be OK in your application, if the parts have features that are easy to recognize by the system.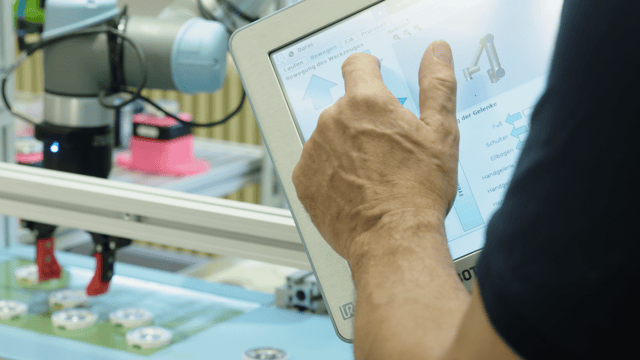 Start with simple vision projects to gain experience
Some ideas if you're ready to take it to the next level:
If surrounding light or undesirable reflections really become a problem, you could…
"Hide" your system underneath a hood of some kind or use an opaque top and tinted windows. So that the light you'll get on your picture is really the one you want to use. Don't go through all this trouble if it's not needed though, so test first and judge afterwards!
Add another light source. You will need to control this additional equipment though and synchronize it with the picture being taken. If, for example, you work with highly reflective metallic parts, and are only interested in detecting their contours in order to pick them up, you might find it easier to backlight the parts instead.
Upgrade from a simple pick & place automation to a "check & pick & classify" process by verifying certain features. For example, check that a label has been applied to the object; put it in tray A if it has a label, or in tray B if it doesn't.
Use your vision system for counting features or parts.
Check for a specific shape, then flag any other shapes that might represent a defect. Play with tolerances in order to properly adjust your system.
It's time to learn more on how to integrate vision systems for collaborative robots by downloading our eBook. You will acquire basic knowledge of machine vision to help you figure out exactly what a simple vision application is. It might also be useful to understand the differences between this type of application and a more complex one. So, if you are just starting with vision, or if you think adding vision to your system might solve one of your pet peeves, this eBook will be a great place to start.