RUC 2017: Deloitte's Vision of Future Manufacturing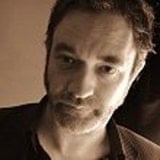 by
Emmet Cole
. Last updated on Sep 11, 2017 1:59 PM
Posted on Sep 11, 2017 1:44 PM. 3 min read time
Michelle Drew Rodriguez, Manufacturing Leader, Deloitte Services' Center for Industry Insight, shares Deloitte's vision of the future of manufacturing at RUC 2017.
Welcome to our coverage of the Robotiq User Conference (RUC) 2017!
Some of the best minds in collaborative robotics, business, and industrial automation are joining us in Québec, Canada for a week of cobot insights and celebration.
Let's get started...


Cobots & Industry 4.0
Day 1 got off to a great start as Michelle Drew Rodriguez, Manufacturing Leader at Deloitte Services' Center for Industry Insight, shared 5 Tips for Manufacturers Gearing Up For Industry 4.0.
She also spoke about Deloitte's vision of the key role cobots could play in the future of manufacturing.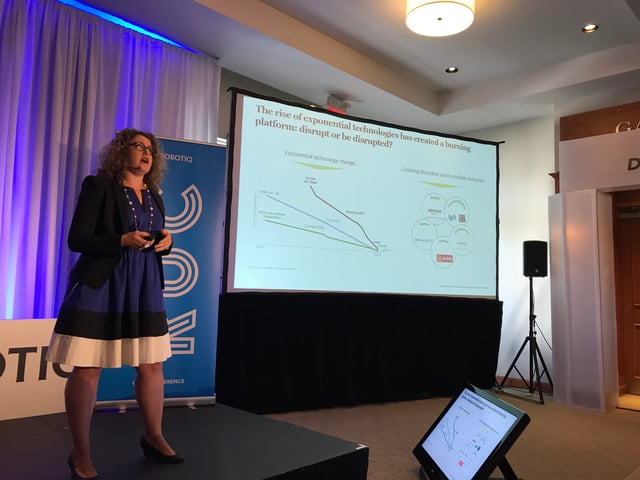 Caption: Michelle Rodriguez, Manufacturing leader at Deloitte Services LP's
Center for Industry Insights, speaks on Day 1 of RUC 2017.
The global manufacturing industry is on the rise, driven by strong global demand and intense competition between global manufacturing clusters, says Drew Rodriguez.
People are the number one driver of manufacturing competitiveness.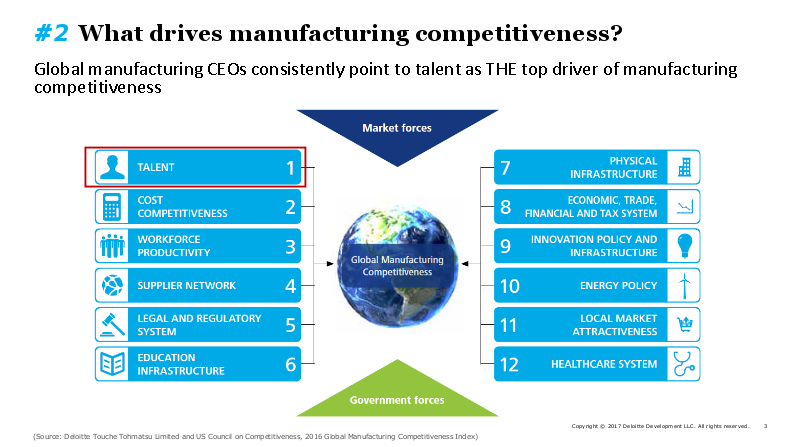 However, according to Deloitte's research, in the US alone, 2 million manufacturing jobs will go unfilled in the next decade due to a massive skills shortage.
This is where cobots come in.
Instead of taking jobs, cobots enable humans to spend time on more value-added tasks, while simultaneously increasing production, improving competitiveness, and addressing the skills gap.
Exponential changes in the manufacturing industry mean that in the near future manufacturers will need to look at new ways of designing, manufacturing, and bringing products to market.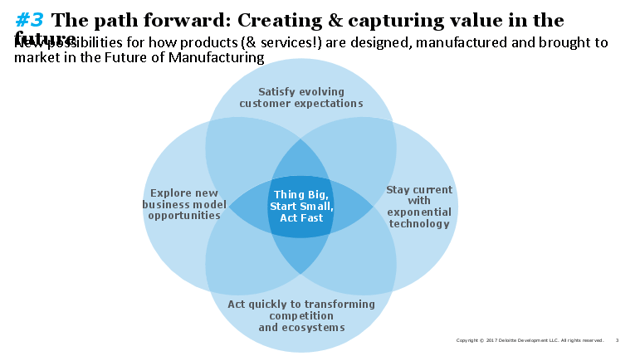 5 Tips for Manufacturers Gearing Up For Industry 4.0
So, what do manufacturers need to do to gear up for exponential changes in the global manufacturing industry?
1. Anticipate customers' needs – tomorrow's customers will expect products and services that are increasingly convenient, cost-effective, customized, and connected.

2. Take a portfolio approach – balance short-term needs with long-term aspirations and shape strategies accordingly.
3. Have strategic focus – be explicit about aligning resources across different ambition levels and ensure the organizational configuration, competencies, and incentives reinforce strategic goals as well as attract & motivate top talent.
4. Operate outside of traditional walls – Innovative manufactures are exploring various mechanisms with the broader ecosystem in order to meet customer needs and desires at new levels.
5. Adapt & persevere – Firms with fear of failure will remain as followers to innovative companies with a greater appetite for risk. There is no singular solution or pathway to success.
What a great start to the week! A reminder that we need fresh and original ways of thinking about manufacturing and automation that take these new realities into account.
Next up from RUC 2017: Esben H. Østergaard, Chief Technology Officer at Universal Robots talks Industry 5.0! We have the details.