Robotiq Embraces the Canadian Cold with Sports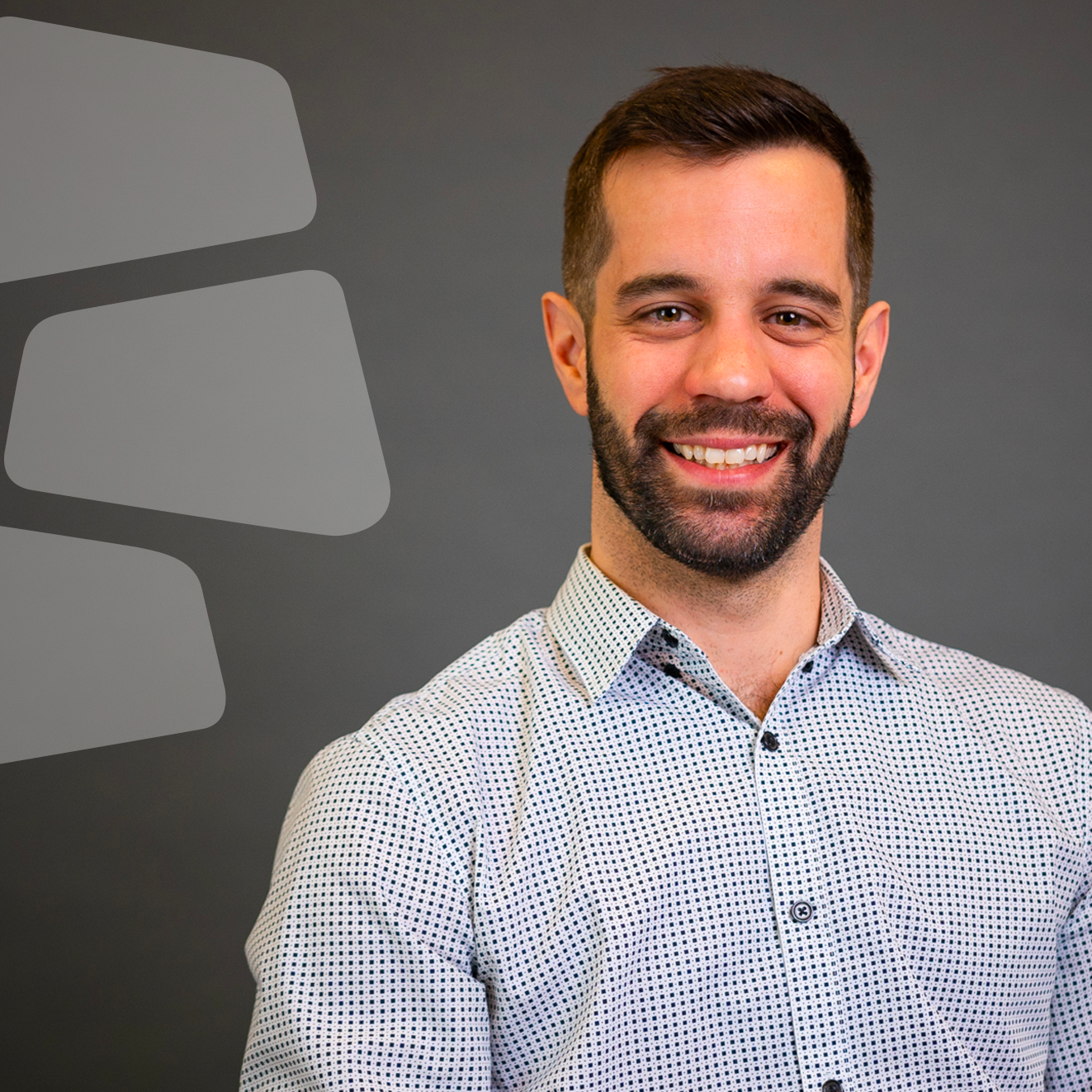 by
David Maltais
. Last updated on Mar 22, 2018 10:11 AM
Posted on Mar 22, 2018 7:00 AM. 5 min read time
At Robotiq, we organize all kinds of social activities for our employees. Coming to work every morning is about more than just a job: Robotiq is a community.
This is true even on the coldest days of the Canadian winter. Robotiq was founded in one of the world's most beautiful winter cities –Québec City – so rather than suffer through winter, we embrace it!
The Pentathlon des neiges is a multi-sport winter event held in Québec City each year in early March. Thousands of participants take part in five disciplines: cycling, running, cross-country skiing, speed skating, and snowshoe running.
They sign up with family members, schoolmates, work colleagues, and friends. There's an event for everyone at the Pentathlon, and Robotiq took part again this year. Since the Pentathlon is held during the last weeks of winter, it provides the ultimate finale to a winter full of days spent training while enjoying the outdoors.
Most of all, it's the perfect way to strengthen one's perseverance and commitment to a healthy lifestyle.
Keep scrolling to see a photo album of Robotiq employees at the pentathlon, and get to know our team a little more!
Ladies first: the Robogurlz
We have quite a few ex-elite athletes on our staff. The Robogurlz team includes our own world-class mountain biker Andréanne Pichette, Laval University track and field runner Annick Mottard, and Cross Country World Cup skier Gabrielle Lemire. On pentathlon day they were joined by sports enthusiasts Catherine Leclerc (speed skating) and Marie-Joël Bergeron-Savard (snowshoe running) and were ready to give it their all!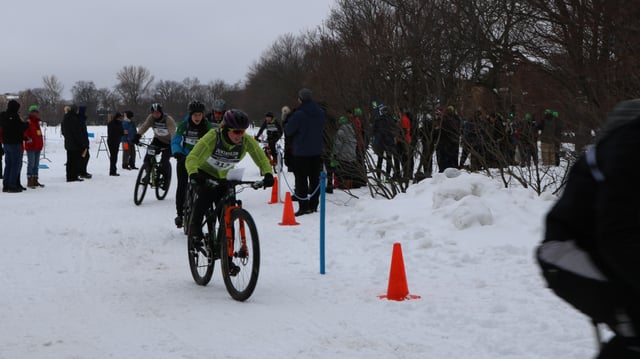 Andréanne Pichette (Human resources) takes the lead in the bike event.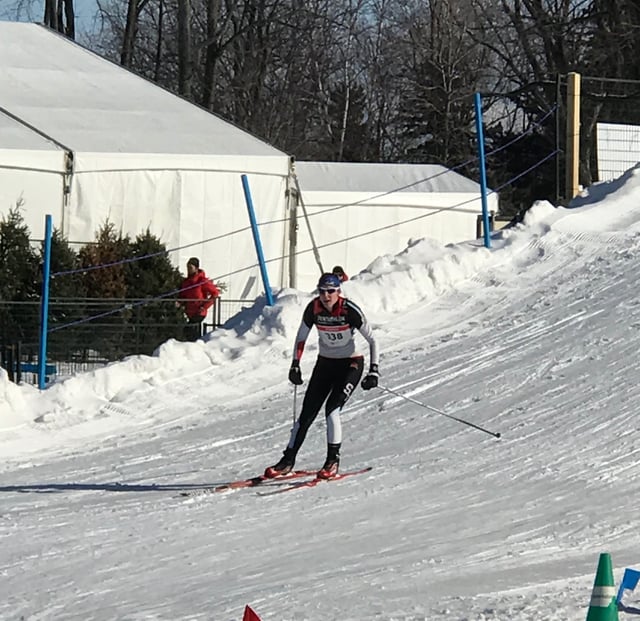 Gabrielle Lemire (Support) in action.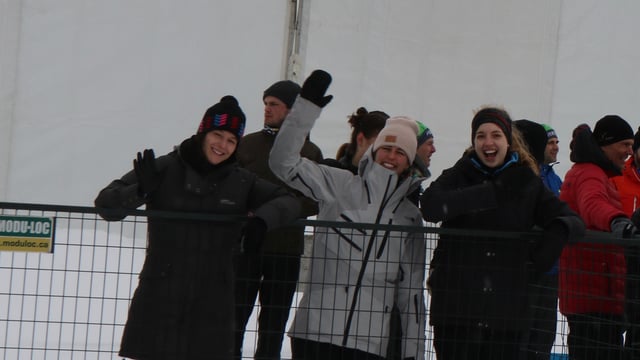 The team awaits Marie-Joël (Sales) at the finish line. It was a first win in competitive sports for Catherine (left). Way to go!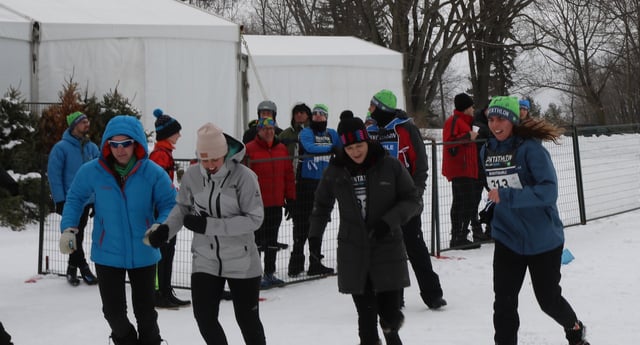 Here comes Marie-Joël! Robogurlz take gold!


More Robotiq teams: All Star, Robotslip, Grippers, and Yétis
Many other Robotiq teams gave 100% at the Pentathlon. And as you can see below, they had a blast doing it!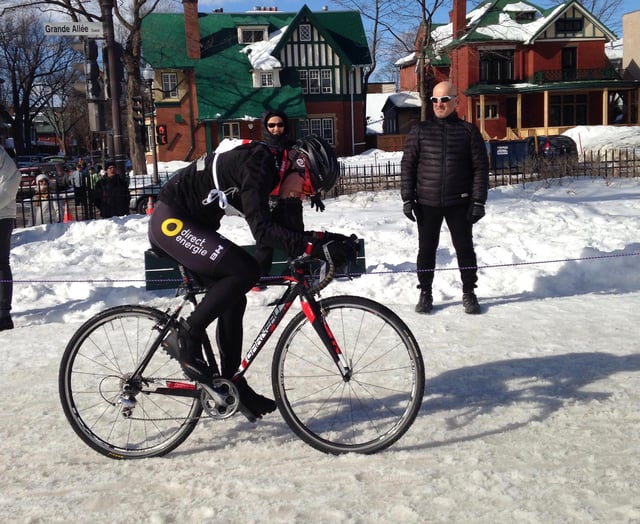 David Maltais (Marketing) rides near the front of the pack for the All Star Robotiq team in the corporate challenge.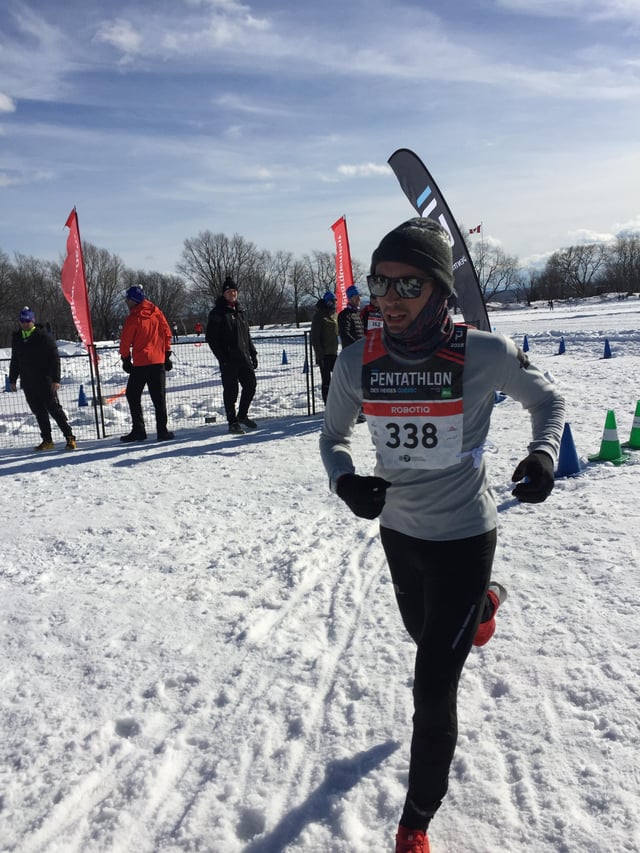 Mathieu Bélanger Barrette(Engineering) closes in on the leaders for the Robotiq All Star team.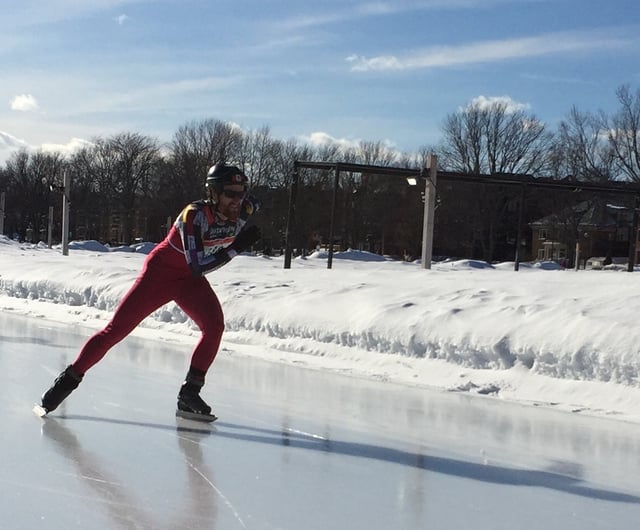 Laurent Garneau-Garneau (Engineering) gives it his best shot while wearing his nicest suit for the All Star team.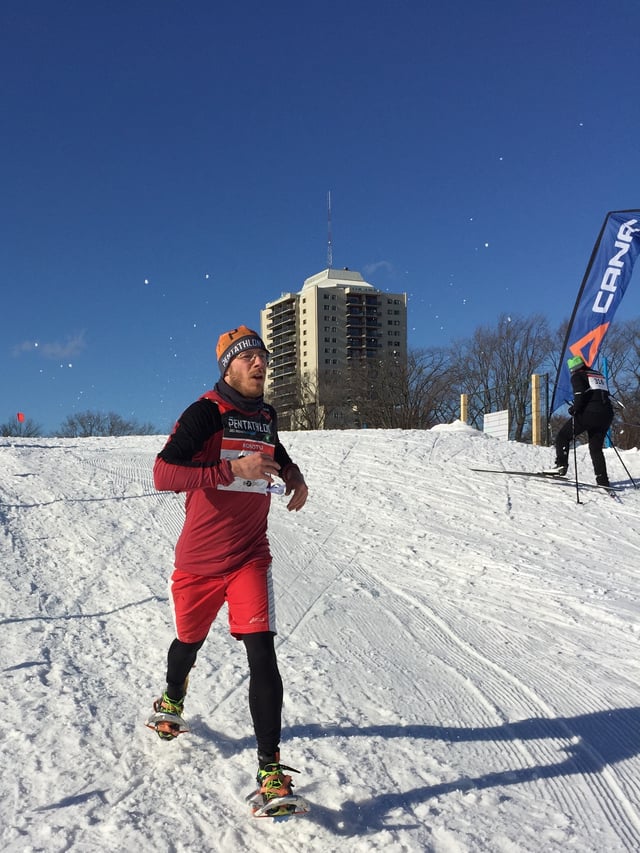 Marc-Antoine Lacasse (Engineering) closes the loop for the All Star team, giving them a fourth-place finish in the Corporate challenge!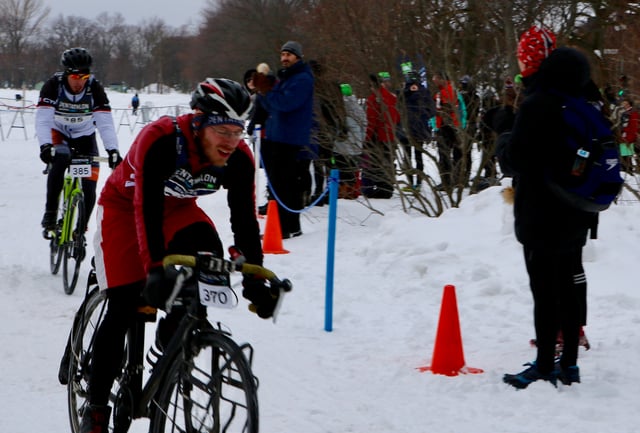 Marc-Antoine is back for another race with the Grippers, this time on the bike. He cycles to work all year long, so this was a piece of cake!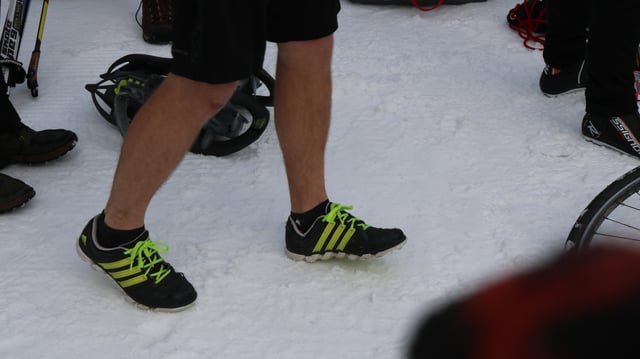 Mathieu Martin (Engineering) goes all-in for the Robotslips team in racing shorts.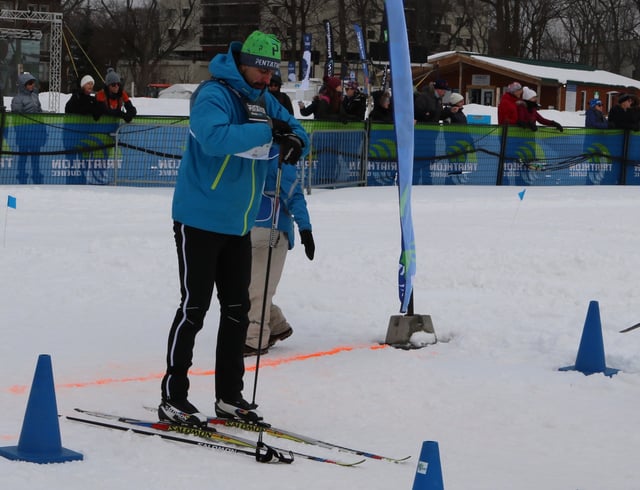 Here's Yan Drolet Mihelic (engineering) a few seconds before his ski effort. He's the one who started the Pentathlon project at Robotiq a few years ago. Thanks Yan!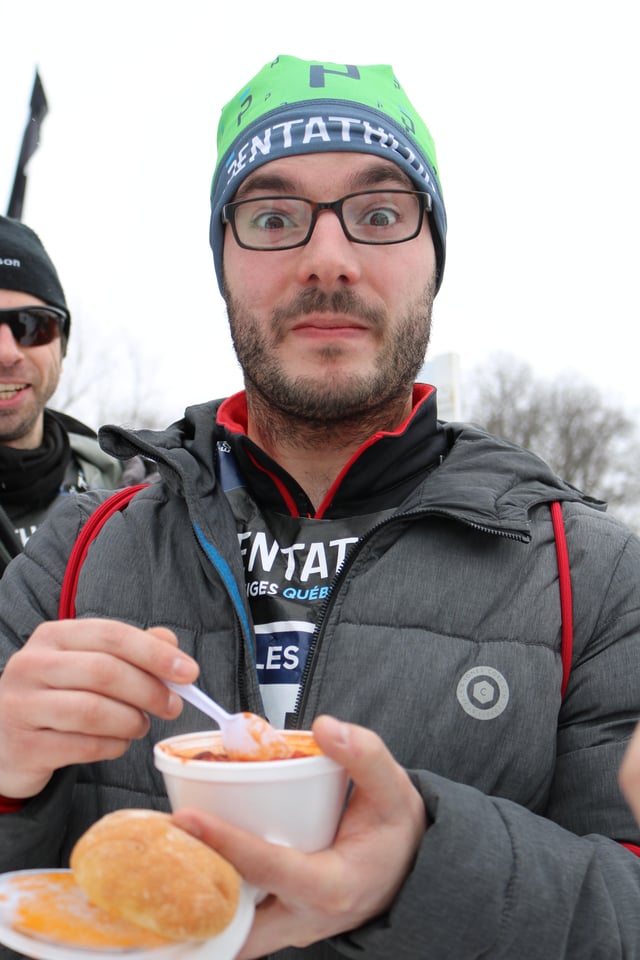 The Yetis were disqualified for an incorrect relay but that didn't stop Renaud Sansfaçon (engineering) from enjoying a nice chili!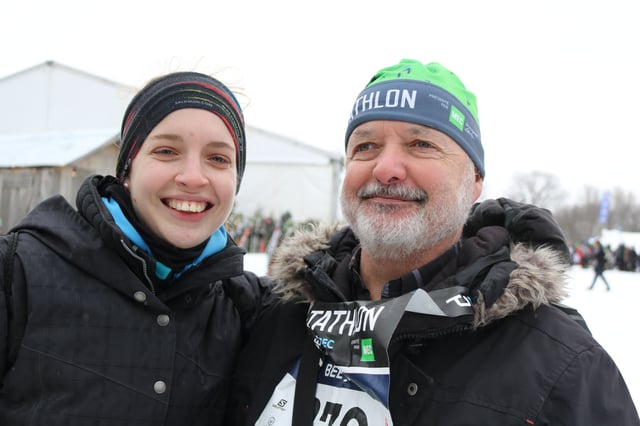 Annick Mottard (engineering) with our in-house photographer Denis Beaulieu (production).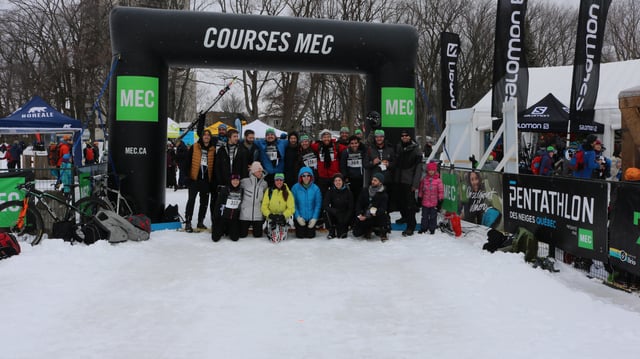 See you next year!