Marketing Robots and Creating Content: Meet Karine Simard

by
Philip Fine
.
Posted on Sep 27, 2016 7:00 AM. 7 min read time
Our series of Robotiq profiles continues with Director of Marketing Karine Simard, who oversees content on the Robotiq site and helps to spread the Robotiq name and know-how worldwide. Her path has taken her from journalism school to technical writing to online marketing, where she brings robotics to the masses and helps those masses get introduced to Robotiq products.
Robotiq was founded after lab-mates Samuel Bouchard, Vincent Duchaîne and Jean-Philippe Jobin decided to commercialize some of the mechatronic work they and their professor Clément Gosselin had created at Laval University in Quebec City. That was in 2008.
Today, Robotiq counts more than 30 full-time staff, and our Grippers and sensors operate in 40 different countries. We felt it was time to start telling the stories of our team members.
In her role as Robotiq's Director of Marketing, Karine Simard has come full circle in her career. Trained as a journalist, she worked for several years as a technical writer. That work expanded into marketing, with an emphasis on online techniques to attract sales leads. Now, as a marketer of robotic solutions, her job is akin to running a media operation. A de facto managing editor ­­̶ that's where the journalism circles back ̶ she heads up a team that turns out content on current robotics issues.
Her marketing department has forged close alliances with sales. She offers salespeople detailed intel gleaned from the people attracted to the blogs, eBooks and other digital writing her team puts out. Those hotter leads have freed the salespeople from the boring and not-so-fruitful task of making cold calls. This, coincidentally, mirrors the work of Robotiq itself, which tries to free human hands from the dull work that can otherwise be automated.


Meet Karine Simard: Marketing Director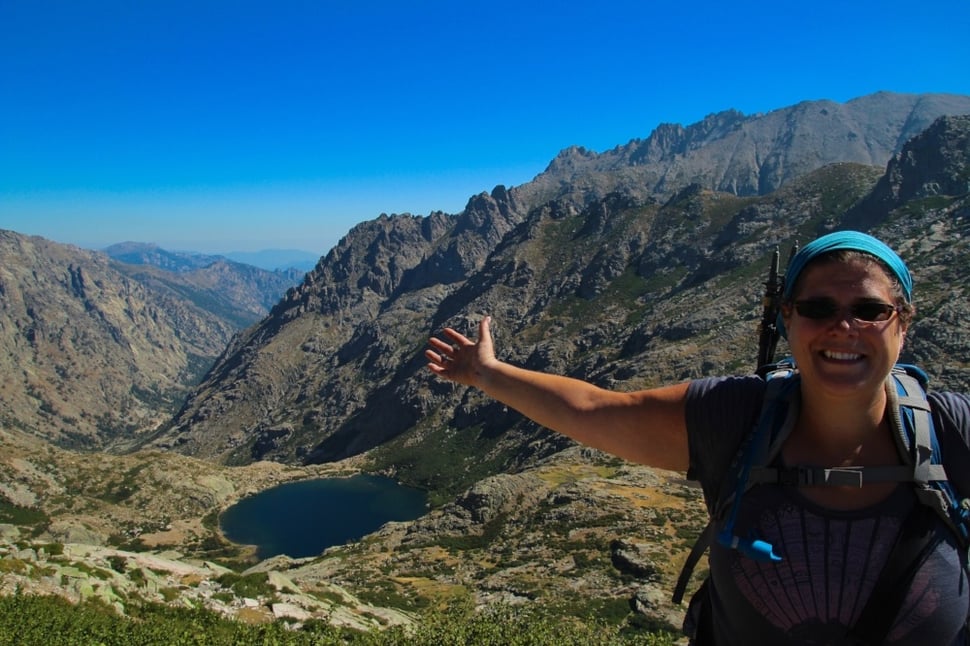 When Karine Simard was a little girl and first learning to read, she expressed her frustration that she was only being taught one new word at a time. As a girl, she was hungry to read words and understand their meaning. She became a voracious reader to the point that it began to worry her father. In high school, she continued to soak up information, often more quickly than the teachers could deliver it.
In her second year of high school math, she was learning the basics of trigonometry and asked her teacher why the more in-depth math was not being taught. The teacher told her she'll be learning that in fourth year. "But I want to understand it now. I want to know how it works!" she told her teacher.
"I loved understanding my world. But it was challenging to the professors who were stuck with me."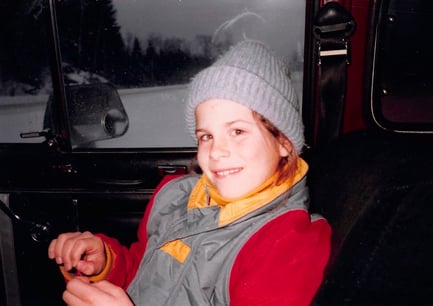 Growing up in Beauport, now part of the greater Quebec City region, she had not been exposed to much English, but thanks to her mother's insistence, she attended four years of a summer camp in the province's Eastern Townships and became fluent. "She said it was going to open doors for me later in life and she was right." By her fourth year of high school, she was also showing a fluency in science. Her connection to technology and engineering was short-circuited, though, due in good measure to a teacher who was so bad he was fired. She would again find science, years later, as a technical writer.
High school was also marked by her discovery of journalism, an outlet that helped her channel her frustrations with a school where boys aspired to become football players and girls, cheerleaders. "I am not the cheerleader type," she deadpans. So, she wrote for the school newspaper. That writing continued in Cegep, Quebec's junior college system, where she spent two years at the paper, covering issues and turning them into stories. That made her choice of a university major easy, and she then applied to the journalism school at Montreal's Concordia University. Her full portfolio of articles from Cegep helped her win admission into the program.
Moving to Montreal not only gave her journalistic training but it opened her eyes to a minority's perspective. In Beauport, she had grown up in a majority francophone and white community; in Montreal, she was the minority francophone in an English university. She was also living among immigrants. "I could buy basmati rice at the corner store," she says, happy to experience this new diversity. And her English was improving: she went from having her papers and articles regularly edited by her anglophone roommate to that very special day when he told her there was little he could find that needed correcting.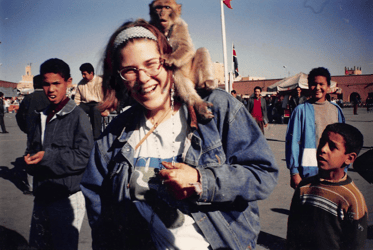 One feature story she did while at Concordia was on three different francophone students, all of whom had experienced different degrees of integration. Had she interviewed herself, she would have been the person who integrated well. She credits that adaptation with just being herself but also picking up on cues around her.
University also sparked an interest for her in politics. In the mid-'90s she wrote about the uprising taking place in Peru and discovered how much she loved international reporting. But when she graduated, she realized that there were few full-time positions for international reporters. "I would have to live like a student for the next 10-15 years."
So, she got a job as a technical writer. She enjoyed sitting down with the engineers who built the products and having them explain how they worked. "When I understand something, it's like Christmas morning," she says. She loves using analogies when describing products. A favorite was one used for explaining how a controller box works. She referred to it as a universal translator because, as she puts it, "It understands the language of one machine on one side and the other machine on the other side, and it's translating the signals."
That controller box could act as an analogy for what Karine did best: taking complicated technology from the engineers on one end and simplifying it so that it could be understood by users on the other. Work as a technical writer continued for seven years in three different organizations.
Being a writer for an organization also meant she could try her hand at marketing, which she took to naturally. It was the early 2000s, when search-engine optimization was beginning to be harnessed by early-adopter marketers. She would be one of them, working part-time at first and then becoming a full-time marketing professional.
Last year, her boyfriend Pierre-Luc Simard (Yes, same last name, coincidentally) sent her an ad for a job at Robotiq that his boss had thought would suit Karine. In the posting, marketing was an intrinsic part of the business. "Often marketing comes down to writing on the blog and making brochures. Robotiq was looking for someone who would lead product launches, and be an important part of product management and product definition. That was really attractive to me."
She would eventually be interviewed by both CEO Samuel Bouchard and CTO Jean-Philippe Jobin, who were keen to have her come on board. But it's not as if she had lost a job or was dissatisfied with the place she worked. "I loved my job," she said, adding that she had recently been promoted.
But she knew this was a different company, from the way they asked questions in a job interview to the responsibility they were prepared to give her. She felt scared to make her decision. "When I feel that way it really means: 'You have to go for it, girl. That's where your future is.'"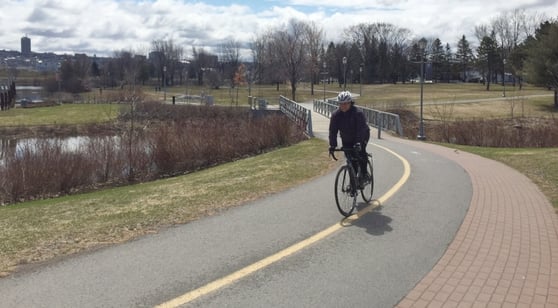 Karine has a competitive streak but says the person she is competing against is always herself. That can come through in her recreational biking or in how, years earlier, she needed to push herself further than simply technical writing. Once she learns something, she likes to move on. Her drive to constantly improve may have partly come from her mother who, at 43, passed the bar, after having raised four children and defying the low expectations her own mother had for her as a girl. Karine says her mother always told her that if she didn't feel as if she had accomplished enough, it's probably because she hadn't set the bar high enough.
She set the bar high in her department. Her team writes on all manner of robotics issues for potential users, including automating the manufacturing process, vision systems and risk assessment. "It matters to me that the content is useful for them. I don't want to write click-bait. This adds an extra level of difficulty in producing the content, but we have really good writers who do an amazing job. They keep coming up with ideas on what people are struggling with these days," she says.
That content, she says, helps the Robotiq brand travel further than any advertising dollars ever could, with many of readers future customers looking for robotics solutions. "When I look at my database, pretty much everyone who buys from us has consumed our content."
Her first step to automating the lead generation came from sitting down with the sales team. "I asked them what's a good lead, what's a bad lead, what do they have in common, who buys, why do they buy," she recalls. "We built a lead qualification system based on that."
In the past, there had been little time for salespeople to do high-value work. Instead, there were a lot of repetitive tasks, things like thanking people when they downloaded an eBook. "So I automated a lot of that stuff," she says. The new lead qualification system now sends the sales staff one quarter of the leads they were getting before; but they are people showing much more interest.
As a manager, Karine also keeps an eye out for the three people who she supervises, their desks all facing each other. (She also oversees a group of freelance and in-house bloggers). She seems sensitive to how someone feels in the workplace and knows that a person struggling will not always ask for support. "As a manager, it's important for me to catch my employees before they fall." That could be making sure they have the right chair, a fast enough computer, opportunity to speak up or are challenged enough by the work.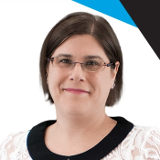 She loves her job but is surprised that she's where she is. "If you had asked after I graduated what I would be doing for a living, I would not have said Director of Marketing in a robotics company." But this job was made for her and her many facets. There's room for the woman who helps bridge the technical divide and the one who integrates well into new milieus, as well as that part of herself that strives to improve and the one that gives over boring tasks to the robots. "This evolution is in line with my personality. It makes total sense that I'm here. That would been hard to figure that out when I was 22."