How Robots Are Changing the Industrial Landscape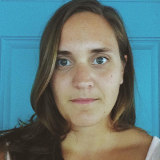 A shaky North American economy over the past decade has meant hard times for small and mid-sized companies who struggle to remain competitive against the giants of industry as it is. Many of them have gone out of business without the ability to make ends meet, contributing to the unemployment numbers that are just beginning to see a turn around since 2008. The industrial landscape is being rehabilitated largely by the great range of affordable robotic applications that help more than just the automotive companies increase their productivity. The question stands, however, as to whether companies can remain competitive in increasingly automated industries without adopting new technologies? With the price of industrial robots dropping, and accuracy increasing, industrial robots are a sure bet to increase your productivity and grow your business.
Robots Growing Industry: By the Numbers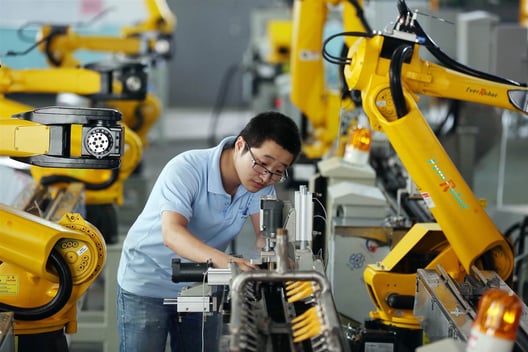 Robots are one of the biggest factors changing the manufacturing landscape in recent years. The year 2015 saw a 14 percent jump in units bought across North America, following at 10 percent bump in 2014. The first quarter of 2016 has been record breaking for the robotics industry according to the Robotic Industries Association. The number of robotic units ordered during the first three months of 2016 grew seven percent during the same period last year, with a total of 7406 units ordered from North American companies, valuing $402 million USD. Shipments within the industry also grew 21 percent in dollars in the first quarter of 2016 as compared to 2015.
Jeff Burnstein, the president of RIA stated that "it's encouraging to see so many new companies adopting robotics for use in their operations… Companies of all sizes are realizing that robots are more affordable than ever before and can help them increase productivity to remain competitive in today's global economy." The main contributing factor in the growth we've seen in the robotics industry this year is the adoption of new automated technologies in industries other than the automotive industry. Other industries growing at astronomical rates year-over-year are the Semiconductor and Electronics industry at 90 percent growth, Food and Consumer Goods at 82 percent growth, and Plastics and Rubber at 44 percent growth. The automotive industry, on the other hand, grew by only one percent as compared to the first quarter of 2015.


The Lean Manufacturing Model
The advent of robotics in manufacturing has meant that industries across the board are looking towards a new infrastructure philosophy. Lean manufacturing is a management system that leverages technologies in order to produce more efficiently while using fewer resources. Automation is central to lean manufacturing in that it allows for as-needed production with shortened lead times while eliminating wasted resources throughout the manufacturing process.
There are many causes of waste in the manufacturing process, and include everything from time to human error. Without requiring payment for an expensive third shift of labor, robots are capable of working around the clock in manufacturing, giving companies longer production hours without increasing labor costs. Human workers are also prone to higher margins of error than robots are, meaning there is less material waste as error margins decrease. With the right robots, you can actually add flexibility to each stage in production because the robots are more adaptive than humans can be.


Collaborative Robots


Automotive industry robots don't have a history of being collaborative, but instead of working within confined environments. When these cells are safe for humans, it's at great expense with both the labor to implement and further program safety measures. Meanwhile these large and expensive systems lack versatility and can only be used for one task. With the growing industry of collaborative robots that are adaptable and have safety built into their design and programs, automation is now available for smaller facilities and more diverse applications than ever before. Tools like Robotiq's Adaptive 2-Finger Gripper mounted on a Universal Robots arm are affordable and versatile solutions that will help you increase your productivity with a quick return on your investment.
While robots were a complete and often independent work cell, they can now be used as a tool by human workers ensuring that, contrary to popular opinion, robotic systems actually create jobs instead of taking them away from their human coworkers. Not only are collaborative robots helping people do their job better, but they also create engineering and programming employment positions within industries that would not have existed before. Engineering schools around the country are seeing their robotics classes filling up quickly due to this emerging field, and the promising careers to be found in it.
With the largest tech companies in the world like Amazon and Google devoting millions of dollars into oftentimes top secret research and development projects in robots, there is no doubting that automation will continue to mold industry and the way manufacturing is done. Collaborative robots will only become more universal in manufacturing across all industries, and this year's record breaking quarter is one small step towards that ever increasing norm.