Why Fanuc Doesn't Have a Collaborative Robot - or Does It?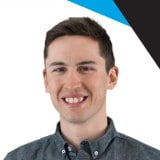 Fanuc is one of the most popular robot manufacturers. Especially in North America where we are based, Fanuc robots can be seen everywhere. With such a strong presence, sales and product development workforce, why isn't Fanuc one of the innovator in the force limited collaborative space right now?
Is it a matter of focus? Of waiting for the new segment to mature?
Is the Collaborative Robot Market Saturated?
Looking at the market, we definitely needed a robot that could act like a human so it could handle small payloads (1 to 10 kg payload) with a relatively small reach. These specifications have been used and re-used by a bunch of robot manufacturers: (Universal Robots, Baxter, KUKA, etc.). As these robots are really good for certain applications, there is a certain amount of redundancy. In fact, in the 7-8 companies that are manufacturing collaborative robots, relatively few differences can be notice from one robot to another. And here I'm talking about specs; reliability and quality aren't considered.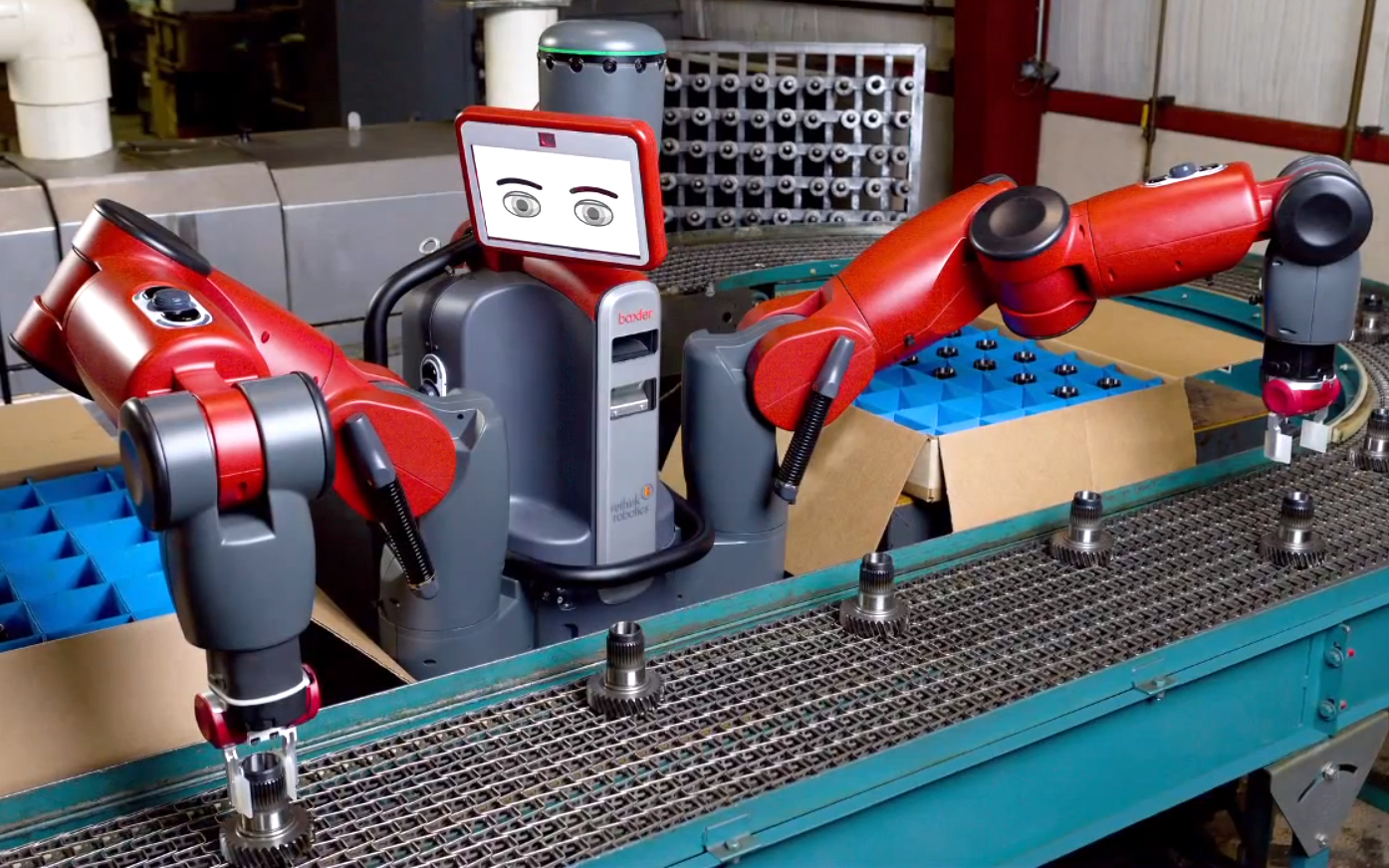 I assume Fanuc didn't wanted to go in this direction because they thought that their sales might not be worth the investment. Even if this part of the market is growing fast, it doesn't mean it's worth being explored by a manufacturer that already owns the lion's share of it. Although, they have been collaborating (apparently) with the multidisciplinary company, BOSCH, on their collaborative cell, APAS. This is the cell that has been approved by the German employers' liability insurance association for use alongside humans. The robot used for this collaborative cell is a Fanuc LR Mate 200 covered with a sensing pad that detects abnormal force in case of an impact. Actually, instead of having force limited joints that sense a given torque, the ''skin'' on the robot feels the impact and immediately stop the robots. This makes the control loop way more efficient and safe.
Maybe Fanuc is Waiting...
At the moment I am writing this article, I quickly realize that Fanuc has a prototype it is presenting here and there at a few trade shows. The robot is called the ''Green Fanuc'', because it apparently doesn't have a name for now. So you can see they are testing the waters. And it is also related to the fact that all Fanuc robots are yellow and this one is green. Is it to distinguish the difference between the regular Fanuc robots or is this just to create buzz? In all circumstances, the robot seems to be quite different from the other collaborative robots on the market. It looks more like a M-10 iA model in terms of size. So, it will probably cover a larger reach with a bigger payload than the classic collaborative robots.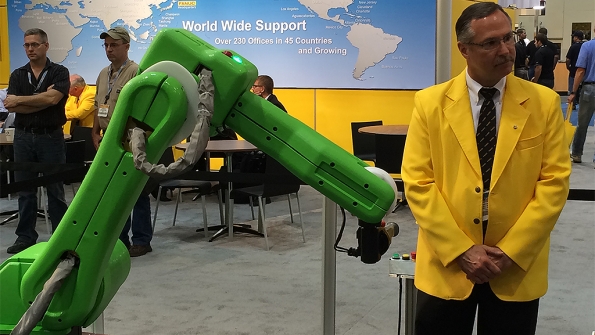 By doing so, Fanuc is pushing forward the collaborative robot world and opening up a wide range of applications. Some robotic applications do indeed need a little more edge and couldn't be done by the classic force limited robot. The ''Green Fanuc'' seems to solve this problem. I am using the conditional because even if Fanuc is showing this robot around, there is no confirmation (until now) that this robot is going to be manufactured. And who knows how long it will take before they can install this robot firmly in the market. Look at the ABB YuMi that has been out there for a couple years now and is still in prototype mode.
All of this said, I really hope that this robot can be distributed ASAP, so it can bridge the gap between the collaborative robots that are too weak for some applications and the industrial robots that need extra protection to be used alongside humans. I think this is a pertinent concept and fills an important gap in the market, and if they decide not to go forward with it, another company should take up this part of the market.