DEOS: A Robot Services Defective Satellites to Prevent Space Debris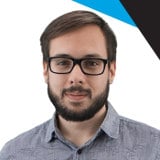 by
Olivier Grenier-Lafond
. Last updated on Feb 19, 2016 4:56 PM
Posted on Sep 24, 2014 1:15 PM. 2 min read time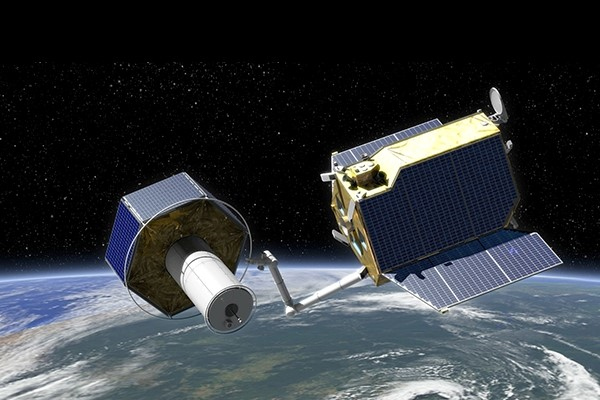 Automation and robotics are key technologies for future space activities. In the near future intelligent robots will inspect, maintain, service, refuel, retool and if necessary dispose of satellites. Such satellite On-Orbit-Servicing (OOS) capabilities will help to prolong the lifetime of satellites. Furthermore, scheduled maintenance will help prevent satellites from malfunctions, so that they don't add to the existing space debris problem and become another piece of space debris.
DEOS (DEutsche Orbitale Servicing Mission), will be where Germany places its path-breaking space robotics efforts for the foreseeable future. The project is going to prepare and verify a bundle of innovative enabling robotics technologies for future satellite maintenance and advanced satellite servicing. Under the project, a wide range of technologies relating to inspection, maintenance, capture, and assembly are being developed and tested in order to prepare them for future missions in space.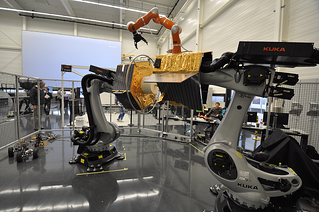 The program is working on a minimum of two specific satellites that will be injected into a near-Earth orbit. A comprehensive experimental program will be conducted which covers all necessary tasks for a satellite servicing mission. The complexity of the demonstration program is going to be increased gradually over the operational mission phase. The proposed core spacecraft maneuvers to be performed by the servicing spacecraft include: far rendezvous, close approach, inspection fly around, and formation flight.
The DEOS project aims to demonstrate, for the first time, technologies for the controlled in-orbit disposal of a defective satellite. Remember we are talking about space here, so environmental conditions will be very onerous. Yet, the 3-Finger Adaptive Robot Gripper was chosen for these manipulations thanks to its robustness and flexibility. We look forward to seeing how our Gripper can help with the space debris problem and will keep you posted as the project progresses.
To learn more about R&D projects incorporating Robotiq products, download for free our eBook.