Robotiq Electric Grippers now packaged for Universal Robots
by
Guillaume Robert
. Last updated on May 05, 2016 5:10 PM
Posted on May 10, 2014 10:51 AM. 2 min read time
Since the release of Universal Robots' UR5 and UR10, we are compelled to admit the great fit of these robots with our 2-Finger and 3-Finger Adaptive Robot Grippers. Indeed, this Spring robots from Universal have become one of the most popular platform (in terms of sales) for our electric grippers.
Considering the popularity of our robot grippers and UR's robots, the engineers at Robotiq have designed a package for this collaborative robot which includes: A Robotiq Adaptive Gripper and its controller, a software component and a "How-to" Guide to easily and quickly program our 2-Finger Adaptive Robot Gripper on Polyscope - the Universal Robots controller.
The software component and the How-to guide are offered for free.
Click here to get the Software and the How-to Guide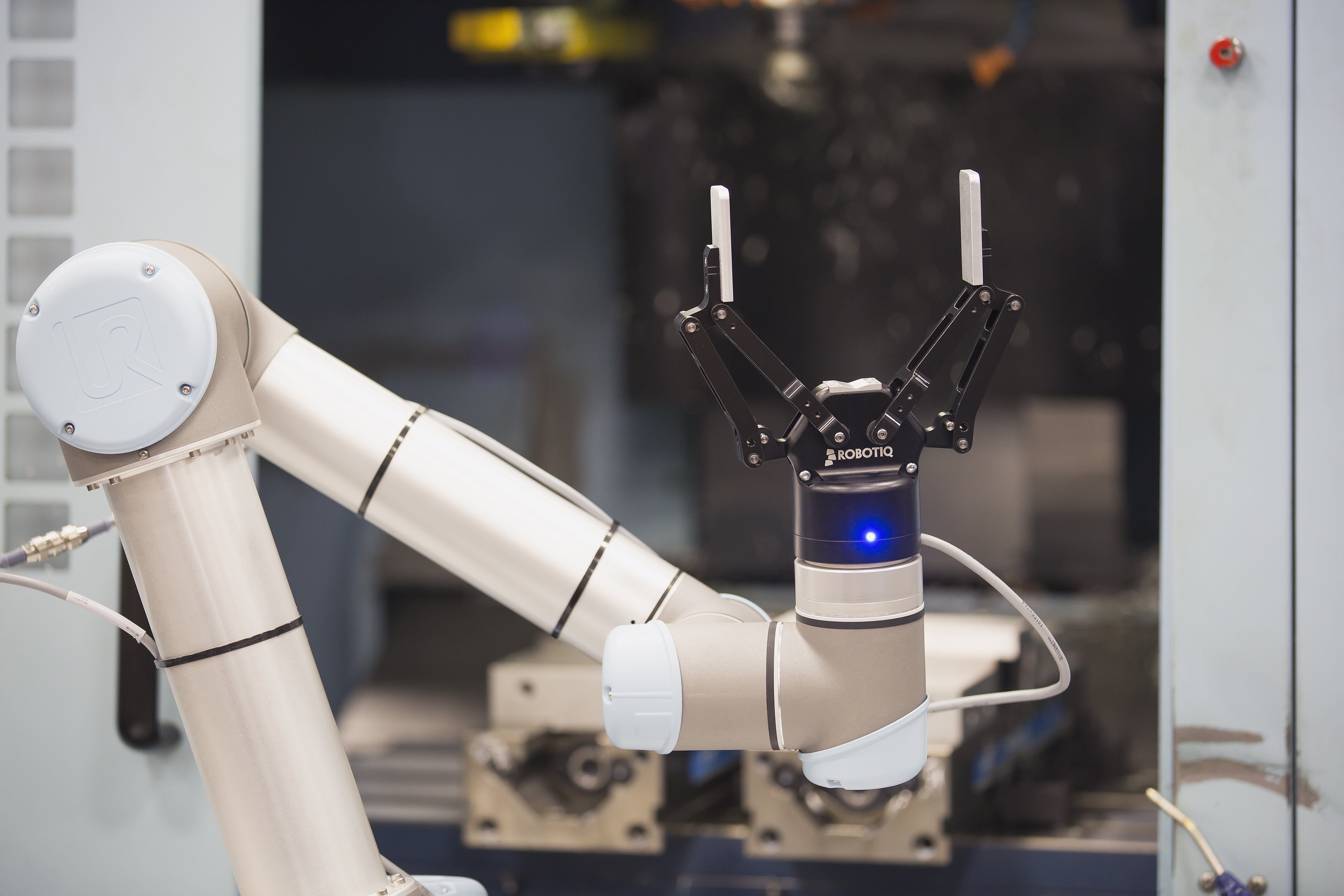 The free package includes:
Configuration files for Polyscope to set the basis for the Robotiq Gripper's programming:

Installation file for Modbus
3 programs to control the Robotiq Gripper
2 example programs
How-to Guide to learn step by step instructions to program the Robotiq Gripper by:

Setting up Universal Robots' network for the Robotiq Gripper
Programming subroutines for opening and closing the electric gripper
Manipulating the finger positions of the servo gripper
Using object detection
This package is another way for Robotiq to pursue its mission of making automation more and more accessible for end-users and to help them maximize their ROI by providing tools that reduce costs related to tooling, programming and changeovers.