Automatica 2016: What to See, What to Expect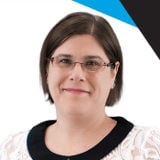 by
Karine Simard
. Last updated on Jun 15, 2016 10:37 AM
Posted on Jun 01, 2016 9:00 AM. 5 min read time

This year the automation party is in Munich: Automatica 2016 will be held June 21-24 in Munich. With 35,000 visitors expected and over 700 exhibitors, there won't be enough time to see everything. Here's our list of things to check out in June!
Click here to get your free pass for the trade fair.
Get the Live Updates
We'll be live blogging Automatica, if you want to feel like you're there, make sure to subscribe to our live coverage here.
New Collaborative Robots
Not everything has been announced yet, but this is what we know so far: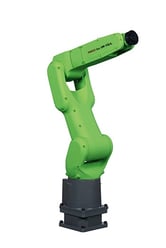 FANUC will be showing their CR-7iA, the 7kg-payload collaborative robot in the CR series. Hall B6, booth 330.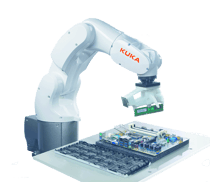 KUKA will likely be showing its new Agilus series of robots. Hall A4, booth 221.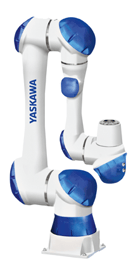 Yaskawa/Motoman will be showing off its integration with OTTO, as well as their new Motoman HC10, designed specifically for human-machine interaction. Hall B6, boot 502.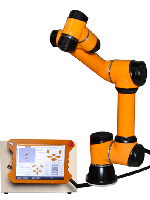 Aubo will be showing the OUR-i5, a collaborative robot with integrated vision and a cloud platform. Hall B5, booth 511.
Mobile Robots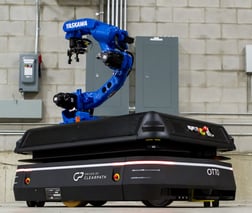 Make sure you stop by Yaskawa/Motoman's booth to see Clearpath's new OTTO, sporting a Yaskawa/Motoman arm! Hall B6, booth 502.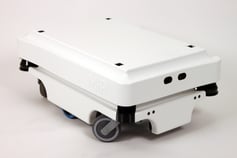 Moblie Industrial Robots (MIR) will show its MiR100 robot. Hall B5, booth 137.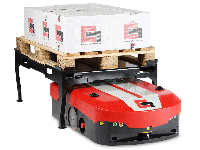 Grenzebach will show its Automated Guided Vehicle System, the L1200S. Hall A4, booth 319.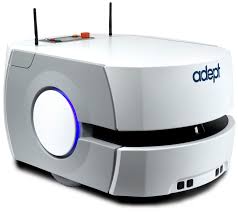 Omron Adept is presenting its line of Lynx Cart Transporters with autonomous path planning. Hall B5, booth 310.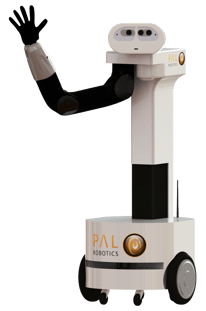 PAL Robotics is exhibiting the TIAGo, a mobile service robot with perception and manipulation abilities. Hall; B4, booth 520.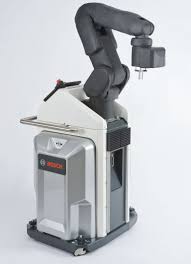 Robert Bosch is presenting the APAS assistant, a mobile robot designed to work 'hand in hand' with people, with built-in collaborative robot kinematics. Hall A5, booth 306. Read more about APAS Assistant here.
Safety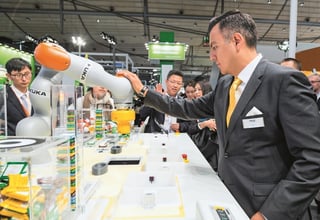 Pilz is presenting its collision measuring product, which detects forces applied on the human body and compares them to ISO/TS 15066. Hall B4, booth 500. Pilz's Elena Dominguez contributed to our ISO/TS 15066 ebook, check it out here.
Schmersal will be exhibiting a safety controller that stops the robot when humans enter its work zone. Hall B4, booth 326.
...And the Rest
SAR will beserving beer and wrust using a robot! Hall A4, booth 218. Tasty robotics!