ANNIE is Coming on Strong !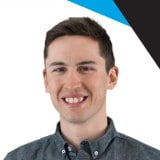 Unfortunately, we sometime lose track of all the interesting things our Grippers are doing. In fact, we sell them, they go on their old contented way and often we never hear about them again; until the moment a video pops on YouTube! And then, lo and behold there is a video featuring one of our Grippers. These 2 videos are pretty interesting in terms of the potential they can bring to the robotic industry.
I had a chance to speak with Jose Saenz a Research Engineer at Fraunhofer IFF in Germany. This institution has developed a mobile manipulator which is expected to raise the standards for today's industrial robots. In fact their goal is to bring robots to a point where they can move, feel and see what they are doing in order to help workers with their everyday jobs.
Assembly tasks using ANNIE
What is the ANNIE project?
''The two videos are demo scenarios. They are meant as examples of the breadth of applications possible with a new generation of versatile mobile manipulators. In the past stationary, industrial robots have been used as simple automation technology. These robots are pre-programmed, have little sensors, and basically no autonomy or flexibility. Going beyond that we see that there has been a first generation of mobile robots. These are specialized systems, for example for pick and place tasks, and they work in tightly controlled environments.''

Human assistance robot using ANNIE
What is your vision of a mobile manipulator ?
''We believe that the next class of mobile manipulators should be more universal, and ANNIE is an example of how such a versatile robot should look. It should be able to work side by side next to humans, either working in parallel or in direct collaboration with each other. The hardware configuration therefore consists of the following components:
An agile platform

A sensitive manipulator

A universal hand or with tool-changing capability

High performance optical sensing and perception (preferably head mounted)
Such a versatile helper however can only be economical if it can be used for a large variety of applications, without the need for hardware changes and only if it has basic skills which allow for simplified programming and task sequencing. One key element here is a universal gripper: The robot should be able to manipulate common objects as well as tools originally intended for humans.''
How is the robot programmed?
''For a number of years we have been developing software concepts that allow for basic skills to be programmed and that can be reused. The user programs the robot therefore by defining a sequence of tasks the robot should do. The control system then uses sensor information, either in the sensitive manipulator or from the optical sensing components, to determine what it needs to do to carry out that task and generates the necessary low-level commands to the actuators to fulfill the tasks. This allows the robot to react to external conditions and simplifies programming when working in a changing environment.''

Can you describe what is achieved by the robot in the videos?
''The first video shows ANNIE has the tasks of moving to a part, localizing the generic tool (electric screwdriver), localizing the screw, and then screwing it in. Since the positioning accuracy of the platform is not accurate enough to pre-program all the steps, the optical sensors are used to help localize the tool, and then to localize the screw relative to the bit of the screwdriver. ANNIE Then communicates via WLAN and IPv6 with the screwdriver to complete the task.''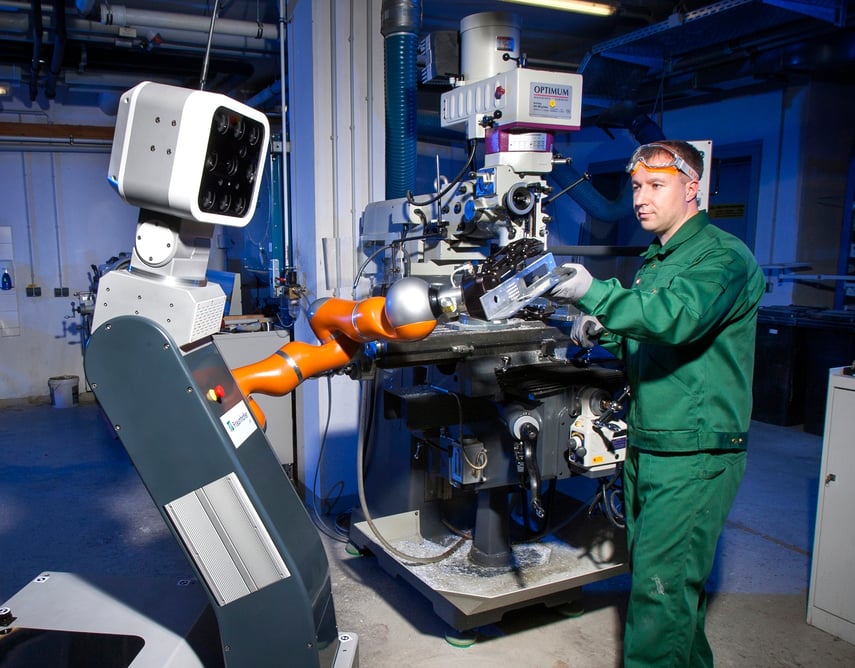 ''In the second video, ANNIE is involved in a more complex situation where it should help a worker lift a long part and hold it in place until the worker tells ANNIE to release it. The worker interacts with ANNIE via the tablet to start the application. Annie knows that it will pick up an object and then use force guiding to follow where the worker wants it located. On the table there are two long parts. The operator uses a gesture and a voice command, "Yes" to indicate to ANNIE which part to pick up and to confirm that. The part is lifted and ANNIE allows the worker to guide it to the glass frame. ANNIE uses all its degrees of freedom, including the platform, to follow the movement of the worker. With another voice command, "Danke", the worker indicates that ANNIE can let go of the part and move out of the way.''
It's always flattering to see our products used in such high-end applications. Even if we have a research background it is still surprising to see how different robotic labs can push the limits of robotics and get us closer to what the next generation of robots will look like. If you are interested in the 3-Finger Adaptive Gripper used in the videos for your research project, you should know that we have plenty of data, including DH parameters, which can help you in your simulations. If so, take a look at the document we have put together on Gripper kinematics.
Related Articles:
2015 year of the mobile manipulator?