9 Fun and Unusual Discussions from the History of DoF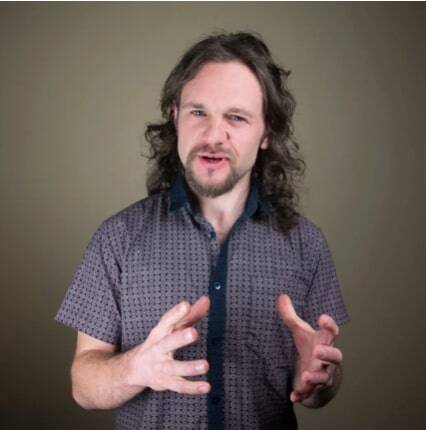 by
Alex Owen-Hill
. Last updated on Feb 26, 2021 11:29 AM
Posted on Feb 26, 2021 10:29 AM. 8 min read time
Is the DoF forum only for serious robotics topics? Not at all!
A bunch of fun and unusual discussions in the community have come up in the forum's history.
Since starting the DoF community back in 2016, we have experienced many varied and interesting discussions about all aspects of robotics. While the vast majority of the discussions are technical in nature, there have certainly been a few more unusual topics of conversation over the years.
To mark the launching of our new DoF videos on our YouTube channel, RobotiqTV, let's have a look at some of the more unique discussions that have been started up on DoF over the last 4 years.
Who said that robotics engineers can't be fun!?
Is the DoF forum just for serious robotics issues?
If you're still fairly new to DoF, you might be uncertain about posting less-than-serious posts on there.
You might have looked through the list of recent discussions and thought "I need to have a good technical question before I start a discussion on this forum." This is not true, but it's understandable if you get that impression at first glance.
It's certainly true that there are a lot of great technical discussions on the forum.
For example, we've got people talking about technical topics like:
The forum is filled with topics like this.
However, between the technical discussions, you will find that the DoF community loves it when you show your personality, spark an interesting debate, or just give us something to laugh about.
9 fun and unusual discussions from the history of DoF
Here are 9 of the most fun and unusual discussions that we've seen in DoF over the last 4 years (click the headings to take you to the discussion):
Now, DoF is no parenting forum, so when this discussion was started by Jean-Philippe Jobin, Robotiq's co-founder and Chief Technical Officer, it certainly made people intrigued.
Was Jean-Philippe really looking for parenting advice? Well, no.
He was just looking for an opportunity to show off his new robot-operated… baby device.
Political discussions? On DoF?
This discussion from user Stefan_Stubgaard, who was then at Universal Robots, might have seemed out of place on a robotics forum. In it, he drew attention to a "war" between Canada and Denmark over Greenland.
But, really he was playing around with the link between Denmark-based Universal Robots and Canada-based Robotiq. No war, only good-natured collaboration… and schnapps.
This thought-provoking question came from user Fanny_Borgeat, who was looking for some insights on what makes a good seminar.
On DoF, you don't only need to get people's opinions on robotics-specific topics. Remember that there are people on the forum with experience and insights in many diverse areas of life and business.
Another fun post to show off an unusual robot application here.
User Tyler_Berryman wanted to show everyone the robotic blackjack dealer that he and his team made for a games night with partner Olympus-Controls.
The robot was able to deal a game of blackjack and he even included the programming logic for users who want to make their own version.
Sometimes, you see a fun video of a robot and you think that people in the community might appreciate it too. This is exactly what the DoF Lager Lounge category was invented for.
This post from user Karine_Simard showed a start-up that was using collaborative robots to make pizzas. The company, called Zume, has since pivoted from pizza production to focus on packaging production.
You can't deny that a lot of engineers love beer. And in 2016, our team at Robotiq started making their own beer for the Automatica trade show that year. They started with a DoF lager (which is where the name DoF Lager Lounge comes from).
Later that year, the team posted about even more of their beer-making adventures when they made a stout and a white beer.

Sometimes, we get surprised by a question that comes in on DoF. In this discussion, user Grady_Turner asked if we would ever be releasing a DoF app.
As DoF is already optimized for mobile use, we weren't really sure what extra benefits an app would bring. In the end, it turned out that there was a simpler solution to the question.
Here at Robotiq, sometimes we just like to have a bit of fun. In this post, various teams within Robotiq showed off their fun Halloween costumes.
There are some rather unusual costumes in there! There's even one of a robot wearing a costume, which came from the Spanish robotics company Vicosystems.
It might be an odd year to think about highlights right now (given that 2020 has been a rather strange year all round).
But, back in 2016, when DoF was just one year old, life was a lot simpler. The highlights of the year were very optimistic.
What were your highlights from 2020?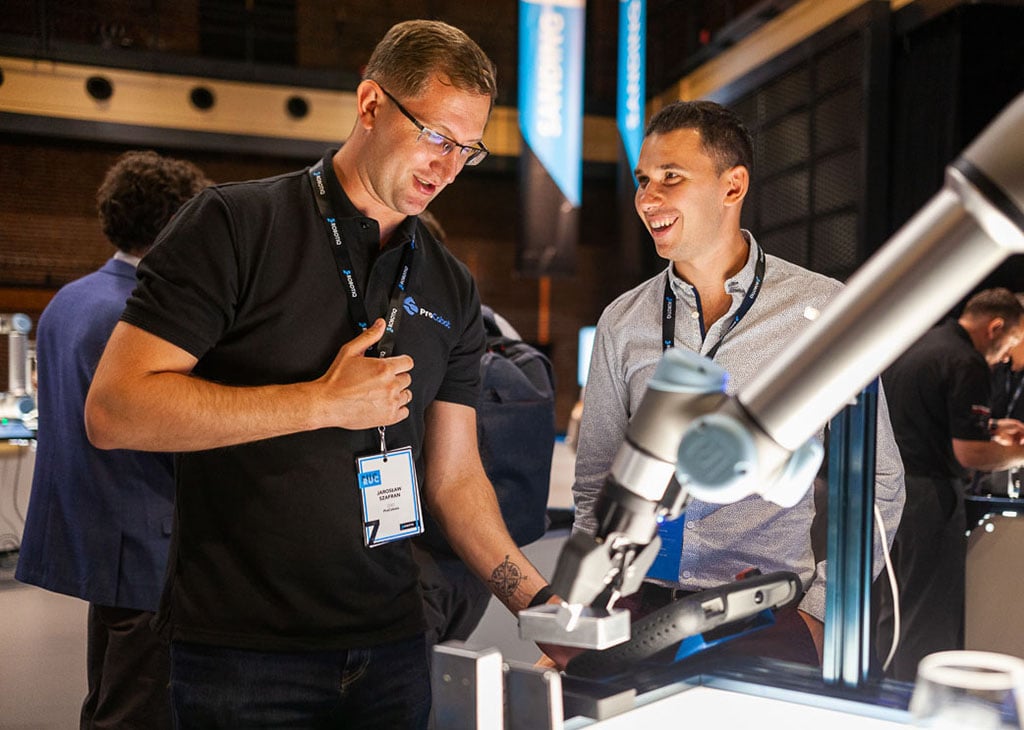 What less-than-serious discussions would you like to start?
Have you got a discussion that you'd like to start on DoF?
Your discussion might be a fun way that you have seen a robot being used — like Karine_Simard's pizza robot video or Tyler_Berryman's blackjack-dealing robot.
Or, it might have nothing to do with robotics at all — like Stefan_Stubgaard's Canadian-Danish war discussion.
As long as your discussion is posted in good spirits and promotes a healthy, inclusive community, don't feel shy about starting a conversation.
A good place to start non-robotic-related posts is the DoF Lager Lounge category or the General category for general robot-related posts.
So what are you waiting for!?
Get on DoF and start a discussion! (Just hit the "Ask a community a question" button)
And if you want to see videos of some of our top questions on DoF, check out RobotiqTV.
Have you ever held back from asking a question on a forum? Why? Tell us in the comments below or join the discussion on LinkedIn, Twitter, Facebook, or the DoF professional robotics community.