5 Reasons Cobots are Perfect for Consumer Packaged Goods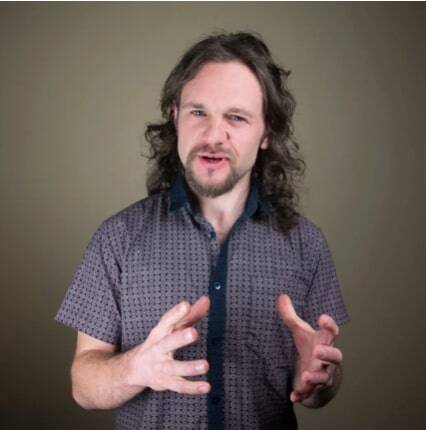 by
Alex Owen-Hill
. Last updated on Oct 28, 2021 1:37 PM
Posted on Jul 23, 2021 12:46 PM. 5 min read time
Times are tough for many companies in the consumer packaged goods industry.
Is now really the right time to invest in a collaborative robot?
Recent changes to the industry have prompted consumer goods companies to adapt their operations. Problems that were present before 2020 have now accelerated and become critical for many companies.
Cobots are one solution that has risen in popularity recently. But, you might still be uncertain if they are the right solution for you.
Here are some good reasons that cobots are perfect for consumer packaged goods companies.
Is it the right time to invest in robotic automation?
According to a recent McKinsey report, many consumer goods companies have struggled to find growth over the past decade. The industry has experienced a range of disruptions in recent years, including the rise of eMarketplaces, an explosion of small brands, and rising competition both domestically and internationally.
The 2020 Covid-19 pandemic threw providers of consumer packaged goods further into a spin.
The pandemic accelerated many of the challenges that were already present in the industry. Supply chain disruption, labor shortages, and changing consumer habits made the environment difficult to navigate for everyone.
In such a climate, you might be struggling to see how investing in automation is a good option.
Should you spend your valuable time and budget to automate your operations?
Or would your resources be better spent in other growth-focused activities?

When times are tough, robotics can help you to streamline
The fact is that robotic automation — when applied correctly — can be just the tool that companies need to help navigate the challenging and ever-changing marketplace.
During difficult times, robotic automation is a tried and tested way to improve efficiency and productivity in a company.
Robots help you get more value-added work from your people and can help to reduce waste in your operations.
Reducing waste and improving efficiency are always important, of course. But, they are especially vital when times are tough. As the Harvard Business Review explains, the first step to thrive in any downturn is to "cut costs and increase efficiency."
Collaborative robots can be a perfect tool to both cut costs and improve efficiency at the same time.

Why uptake of robots has been low in consumer packaged goods
The difficulty that many consumer goods companies face is that the industry has traditionally been slow to adopt collaborative robotic automation. It seems that many companies are still taking a "wait and see" approach to this technology.
According to a 2018 survey from The Association for Packaging and Processing, only 10% of companies had adopted collaborative robots for packaging. However, 86% of those companies that had adopted cobots saw an increase in productivity.
If you are working for a consumer packaged goods company, it in your best interests to consider cobot automation and the benefits it could bring to your growth.
One report from early 2020 tells how L'Oréal India adopted collaborative robots to great effect:
"Realising that the strenuous task of manual palletizing posed a Level 4 ergonomic risk to their employees, the company immediately turned to cobots to automate the process. In addition to completely eradicating this risk, the company experienced a 5% jump in Overall Equipment Effectiveness (OEE) at their plant. "
5 reasons cobots are perfect for consumer packaged goods
Here are 5 great reasons that collaborative robots are perfect for consumer packaged goods companies:
1. Improved process consistency
One of the top benefits of using cobots over manual labor is the consistency they bring to any process. Humans naturally introduce variations in quality over the course of their work shifts. However, a robot will always perform the same activity in exactly the same way every time.
2. Reduced ergonomics risks
Various tasks in consumer goods manufacturing hold a risk to human workers. A common example is the musculoskeletal risk posed by performing strenuous repetitive movements. A robot can remove this risk entirely from your workers.
3. Keeps your operations flexible
If you want your company to adapt to changes in the marketplace, you need to stay agile. This can mean changing parts of your operations very quickly. Unlike conventional forms of automation, cobots are designed to be agile and can be redeployed rapidly.
4. Adaptive to supply chain changes
Various recent global events have impacted supply chains. Consumer goods companies have had to scramble to keep up with those changes. Cobot automation can be a valuable tool for helping you to adapt your operations so that you continue to thrive when supply chains are uncertain.
5. Gets more from your people
Labor shortages are increasingly problematic in some parts of the consumer goods industry. Rather than removing jobs — which is the common concern about robots — cobots offer an opportunity to get more from your existing workers. For some companies, they provide a way to avoid other alternatives, such as offshoring, that could jeopardize local jobs.
How to start using cobots in your consumer goods company
Are you looking to get started with collaborative robots in your business?
A good place to start your search for the best cobot application for you is to check out our application solutions page.
You can also find more in-depth information about getting started with cobots in our ever-growing resource center.
What challenges has your consumer goods company experienced recently? Tell us in the comments below or join the discussion on LinkedIn, Twitter, Facebook, or the DoF professional robotics community.