Who Talked About the RUC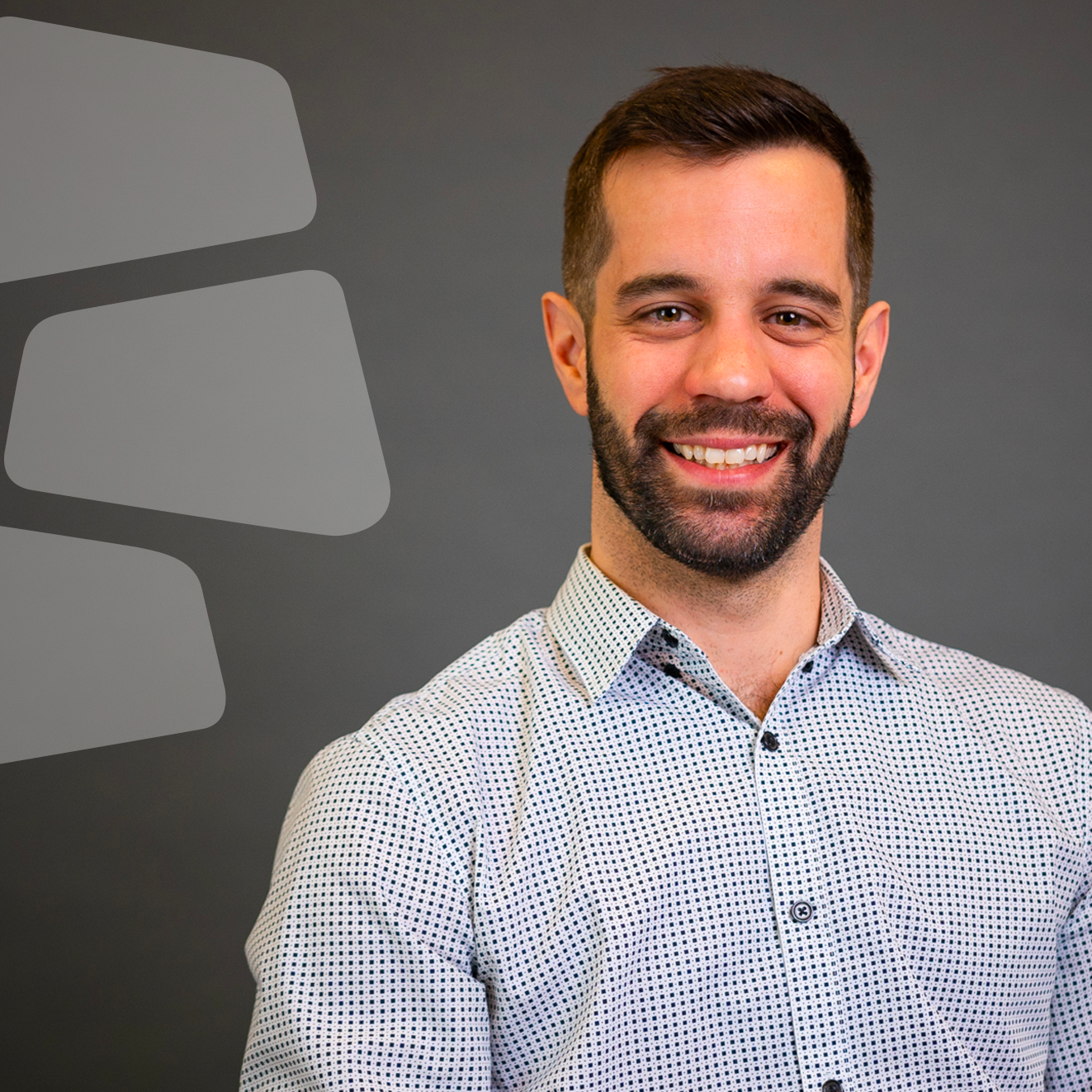 by
David Maltais
. Last updated on Sep 20, 2017 7:00 AM
Posted on Sep 20, 2017 7:00 AM. 3 min read time
Believe it or not, it's already been one week since the RUC ended. Our event photographer Frédéric Nadeau did some filming when he had some time to spare. He then came up with this feel good video, which reflects the great times everyone had last week. See it for yourself!
TV, Internet, Newspaper and Radio
A lot of people talked about us during the last week. Here's a recap of the media coverage so far:
Dave Perkon from Control Design was the first to speak about Lean Robotics in this exclusive article.
Engineering.com's Ian Wright wrote about the 24-hour Robot challenge using the Lean Robotics methodology and tools on this great overview article of the RUC.
Our long-time friend Tom Green from Asian Robotics Review was in Canada for a series on Canadian Robotics. Here's his recap from the RUC.
Both Lean Robotics and Insights were discussed on IMPO, one of the manufacturing medias who attended the RUC.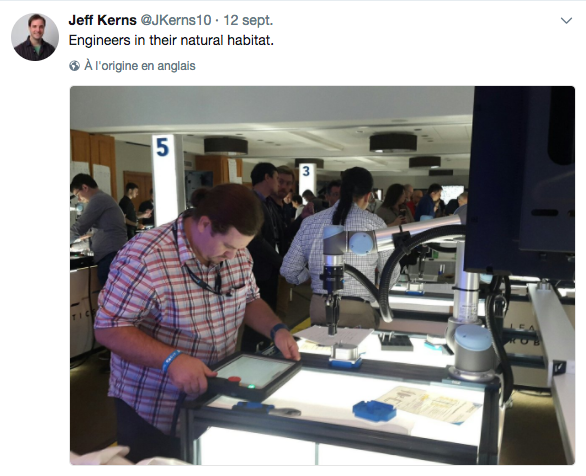 Machine Design Technology Editor Jeff Kerns was also on-site during the event. While his blog article is expected next week, the live coverage he did on his Twitter account has to be mentioned. During the whole two and a half days of the RUC, Jeff, a Mechanical Engineer himself, kept everyone posted on the action in an interesting, passionate and educational way. Subscribe to @jkerns10 on twitter for more!
The speech of Robotiq's CEO, Samuel Bouchard made its way onto IEEE Spectrum's video Friday.
CBC-Radio-Canada talked about Robotiq's expansion on both TV and Radio (Last item on the page).
Local newspaper Le Soleil also mentioned the RUC happening in Quebec City in their pages: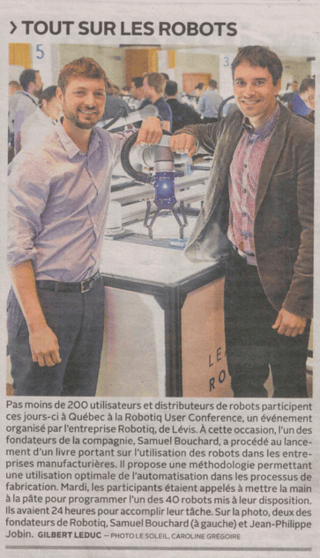 Our Devoted Sponsors
Some of our sponsors published their own coverage of the RUC!
Here are the highlights from Vention.
QC Industries Conveyors did a very nice video recap of the 24-hour challenge. They also blogged about the 6 things they learned from the Robotiq challenge.
Our partner Air Hydro Power was proud to share the great Lean Robotics news as well!
And Now?
The next chapter of the Robotiq story is now well underway. We can't wait to see the Lean Robotics Global adoption by everyone who wants to make robots work in their factory.
You can also expect new products and performance updates in the next few months.
The greatest news of all is that we are getting closer each day to the next Robotiq User Conference, which will celebrate Robotiq's 10th year anniversary.