What's New in Robotics this Week - June 03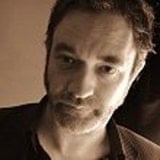 by
Emmet Cole
. Last updated on Jun 03, 2016 7:00 AM
Posted on Jun 03, 2016 7:00 AM. 7 min read time
Robots+humans=real value; robots helping refugees; robot pain; Ottawa roboticist creates 'Bowie'; Musk on 'machines that build machines'... and much more! Find out what's happening in our robotics universe this week. We hope that the news we have selected will interest and amuse you. Enjoy!
Robots Add Real Value when Working with Humans, not Replacing them (TechCrunch)

Using an example from the field of medical robotics, this article argues that as human-robot collaboration increases, the traditional approach to surgeon's training may have to be revisited and revised:
Traditional surgical practice basically demanded that residents play every minute of the game, literally shoulder to shoulder with their mentor. That's how surgical training has been done since the early 20th century.

Robotics upsets this dynamic.

In many Da Vinci procedures, residents find themselves on the edges of the playing field. When once they might get four hours of practice during a traditional operation, now they get 10-15 minutes during a Da Vinci procedure — if they get a chance to participate at all. It's not that the robotics technology itself prevents residents from learning; the technology just makes it iPhone-easy for liability-saddled attending surgeons to assume complete control.
Robots Might Be Able to Help Germany Integrate Refugees (NBC News)
My favorite little humanoid robot --SoftBank Robotic's Nao-- is being used in a pilot scheme to teach young refugees essential language skills. It's all part of L2TOR (pronounced 'el tutor'), a scientific research project funded by the Horizon 2020 programme of the European Commission:
"Kids respond very positively to the small humanoid robot Nao that we are programming," said Stefan Kopp, an artificial intelligence expert working on the project. "They are highly motivated and its fun for them to interact with the technology."

"The robot might actually ask the child for help at times," Kopp said. It also can offer fun responses when a child performs well.

Kopp said the project puts special focus on "children from foreign countries with an immigration background" — but that Nao is also being tested on German children learning English in kindergarten.

He said several European countries, including Turkey, the Netherlands and Great Britain — are participating in the three-year research program.
Researchers Want Robots to Feel Pain (The Verge)
An artificial nervous system that could enable robots to feel 'pain' and improve their overall environmental awareness has been revealed by a team of German researchers. The idea is that if a robot can recognize 'pain' --in this case, damage to its systems-- it can act quickly to avoid experiencing further harm.
Johannes Kuehn, one of the researchers working on the system, says that enabling robots to feel and react to pain could help mitigate damage in the same way that humans sense pain to protect themselves. "Pain is a system that protects us. When we evade from the source of pain, it helps us not get hurt." As more robots work alongside humans in the future, the system would also prevent potentially dangerous accidents caused by slight changes to a robot's equipment.
Ottawa Woman Creates Bowie the Beach-cleaning Robot (CBC News)

Q: What do you get when you combine a passion for robots with environmental common sense and a love for great music?
A: "Bowie," a 3D-printed, trash-scooping robot designed to clean up shoreline debris.
"With robotics, when you apply it to some sort of social impact, you'll be able to see how technology can really impact the world and change it for the better," Erin Kennedy told Giacomo Panico on CBC Radio's In Town And Out.

The design of the colorful, four-wheeled robot was inspired by the Mars rover and named in honor of David Bowie on the day the singer died earlier this year. The machine was created with a 3D printer to scoop up shoreline debris with its front claw — and Kennedy hopes it's just the beginning.
Speaking of cleaning robots, here's "Top 5 Robots that Help you Keep the House Clean," from Gizmodo India.
Elon Musk Goes on a 'Machines Building Machines' Rant (electrek)
The biggest opportunity for factories of the future lies in machines that build machines, says Elon Musk. In fact, the factory of the future will be a single, large-scale, automated product --or a giant, integrated robotic system, if you prefer:
"We realized that the true problem, the true difficulty, and where the greatest potential is – is building the machine that makes the machine. In other words, it's building the factory. I'm really thinking of the factory like a product."

You might think that some of the most advanced car factories in the world are very good at making cars and they are maybe making a car every 25 seconds – that sounds fast, but actually, if you say the length of the car plus some buffer space is approximately 5 meters so it's taking 25 seconds to move 5 meters.

That's 0.2 meter per second or not much faster than a tortoise."
Iron Man – Russia's New Humanoid Military Robot (iHLS)
"The development of a special military robot is one of the priorities of military construction in Russia," the Russian daily newspaper Komsomolskaya Pravda reported recently. It's purpose is to "replace the person in the battle or in emergency areas where there is a risk of explosion, fire, high background radiation, or other conditions that are harmful to humans," the newspaper wrote.
May Fundings, Acquisitions and IPOs (The Robot Report)

May was another big month for robotics - 13 companies were funded to the tune of $111 million. Four companies were acquired with 2 of the 4 reporting selling prices totaling $422 million. And that's without the $5.2 billion bid for Kuka by Chinese Midea, or the pending sale of Google's Boston Dynamics.
KHI Sends Out Robot Workers to Plug Work-force Gaps in Factories (The Asahi Shimbun)
Kawasaki Heavy Industries Ltd. has set up a "robot staffing agency" to help companies manage labor shortages.

"We made it [the robot staff agency] something that can rival a human resources version," said Tomonori Sanada, the deputy head of KHI's Robot Division.

KHI's industrial Duaro robot, which can perform a variety of tasks, will be dispatched to factories and businesses through Century Tokyo Leasing Corp., which purchased a number of robots that went on sale in June 2015.

The Duaro sells for 2.8 million yen ($25,000) per unit, a hefty price tag for many manufacturers operating electronic component plants, which tend to have production quantities that fluctuate over a period of several months.

Because many of these plant operators need the Duaro for only a short period due to such tendencies, KHI believed there would be a greater demand for renting the robots rather than purchasing them.
And Finally...
Euro 2016: France to declare no-fly zones and deploy anti-drone technology (BBC News)
Social robots set to transform early childhood education in Singapore (Channel News Asia)
Toyota reportedly mulling buying Google's robotics unit (Japan Times)
Germany Seeks Alternative to Chinese Takeover of Robot Maker Kuka (Wall Street Journal)