What's New In Robotics? 30.08.2019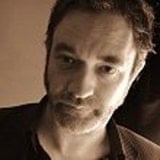 by
Emmet Cole
. Last updated on Aug 31, 2019 5:36 AM
Posted on Aug 30, 2019 7:01 AM. 9 min read time
Good morning. In this week's news mix: Northeastern explores cobots in fish processing, manufacturer plans 40 cobot rollout and DLR showcases collaborative humanoid. We also cheer Fedor's arrival onboard the ISS, meet Minions from the twilight zone, and much more!
Cobots & manufacturing
With a large portion of the seafood caught in the United States being shipped overseas for processing and then sold back to US retailers, researchers at Northeastern University have begun exploring the feasibility and benefits of using cobot technologies in the fish processing sector.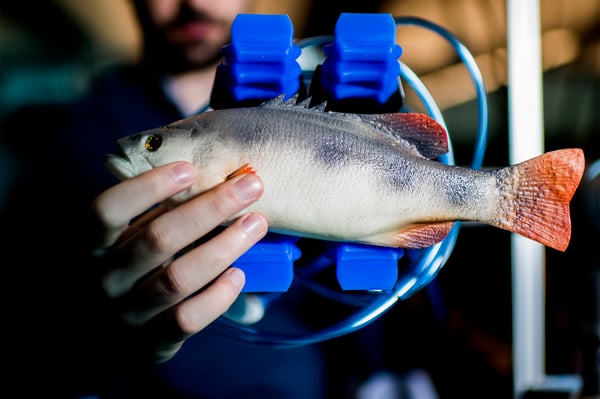 Credit: Matthew Modoono/Northeastern University
Their work will help build a future in which technology assists human workers, instead of replacing us. "Robots should augment human abilities, so humans can do their jobs better and faster, and in a more pleasant way," Taskin Padir, [associate professor of electrical and computer engineering] says. "That's our philosophy. We will introduce robots with the primary goal of making the worker experiences better, augmenting human skills."
Nine UR10 cobots have enabled manufacturing conglomerate Bilstein to overcome a labor shortage and "open new avenues of growth" making high-tech suspension solutions for the automotive industry. Collaborative robots have proven so successful that the company now plans to rollout an additional 40 UR cobots...
Meanwhile, in an article for Automation.com published this week, Bill Lydon writes:
"Amongst the many new technologies that are impacting the manufacturing industry today, I am convinced that collaborative robots are the highest impact automation development that can improve manufacturing for small and medium manufacturing enterprises."
Germany's DLR has released stunning video of its TORO 'collaborative humanoid' in action. Designed to assist during Airbus airliner assembly operations, TORO is shown autonomously placing a part inside an aircraft fuselage...
Cobot maker Omron announced plans this week to demonstrate integration between its TM collaborative robot arm and Robotiq's vacuum grippers at the forthcoming Pack Expo 2019 trade show, which runs in Las Vegas from September 23-25, 2019. Meanwhile, Universal Robots revealed plans to present an interactive "playpen" area at the same event:
Unlike traditional robots caged away from show attendees, visitors to the UR booth are able to walk right up to the UR cobots and interact with them. The booth "playpen area" will feature several cobot arms including a U53e with Robotiq's new UR+ certified EPick Vacuum Gripper, allowing attendees to explore on-the-spot programming. The gripper is one of the recent additions in a rapidly expanding UR+ product portfolio.
And Kinova released video of two of its Gen3 cobots fitted with Robotiq's E-Pick and 2-finger adaptive grippers performing an automated pre-assembly task...
Elsewhere...
Robotic racing cars are helping research engineers to advance the entire field of self-driving vehicles, the BBC reported this week, in a fascinating story about Roborace, the international series of self-driving car events.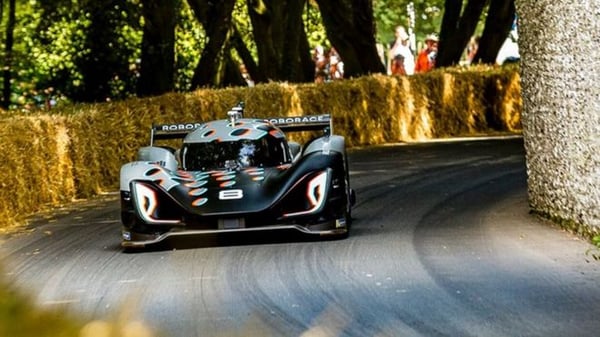 Credit: Roborace
Via the BBC:
It's an important way to assess the quality of the sensors and cameras which autonomous vehicles (AVs) will rely on, explains [Bryn Balcombe, Roborace's chief strategy officer]. And "testing performance limits on real roads is not something, as a member of society, I'm 100% comfortable with," he says. [...] The ultimate aim is to find out whether driverless cars can eventually "perform at a level so you can't detect it's an AI," Mr Balcombe says.
Meanwhile, Chinese medics simultaneously performed three orthopedic surgeries from remote locations, last Tuesday --a world-first designed to demonstrate the effectiveness of 5G technology in medical robotics.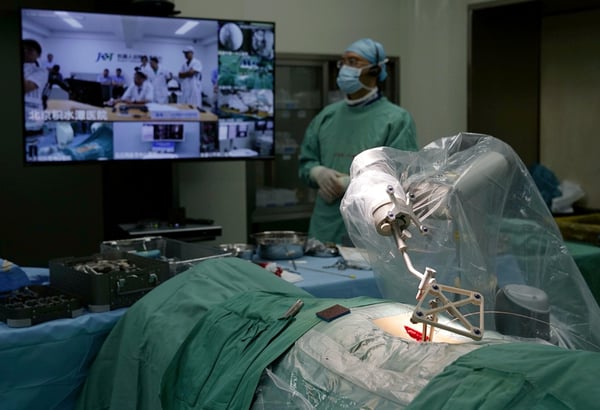 Credit: China Daily
China Daily reports:
Jiang Wenxue, head of orthopedics at Tianjin First Central Hospital, where one of the surgeries took place, said 5G technology provided clarity and continuity of images-videos and still photos-as well as stability, reliability and safety, which helped the doctors in Beijing monitor progress and communicate with their counterparts in remote operating rooms.
Finally, after a failed attempt last weekend, the unmanned spacecraft carrying Russian humanoid robot Fedor successfully docked with the International Space Station on Tuesday.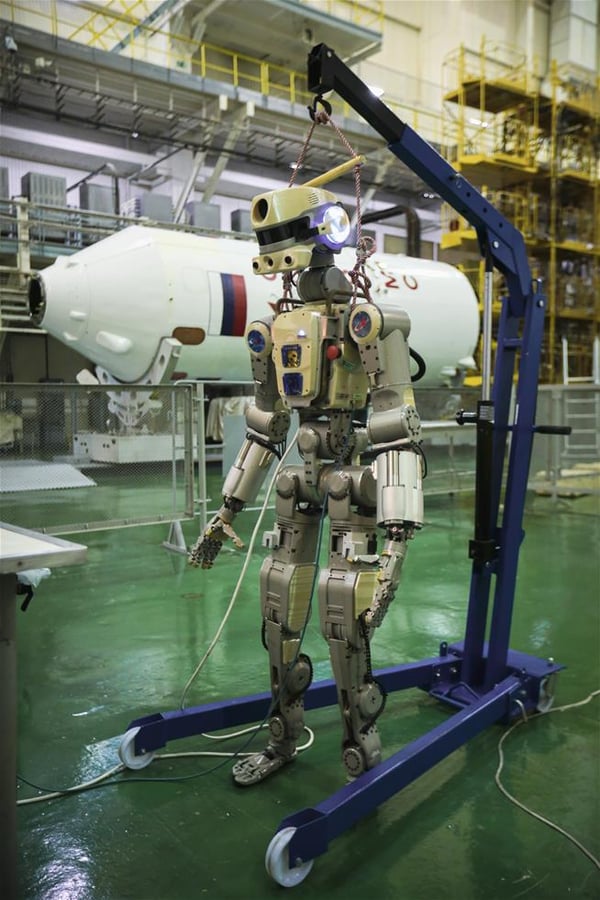 A photo of Fedor taken this summer shortly before it launched into space.
Credit: Roscosmos Space Agency Press Service photo via AP
The Irish Times reported:
Fedor's Twitter account was disabled during the three tense days of waiting in space, but sprang back to life once the ordeal was over. "Sorry for the delay. Got stuck in a traffic jam. Ready to continue work," he said.
Come back next week for more of the latest robotics news! Until then, please enjoy...


Five vids for Friday
1. Bell Flight released video of the successful first autonomous flight of its powerful APT 70 drone near Fort Worth, Texas on Monday. With a range of 18 miles on a single charge, this drone can reach speeds of more than 160.93 km/h (100mph) and has a baseline payload capability of 31.75kg (70 lbs).
2. Engineers based in the UK finished assembling the Rosalind Franklin rover this week. Expected to launch from Kasakhstan in summer 2020, the rover is a key component of a Mars mission led by the European Space Agency and the Russian Roscosmos State Corporation. (H/T BBC News)
3. MIT engineers have developed a magnetically-controlled, thread-like microbot that can "actively glide through narrow, winding pathways, such as the labyrinthine vasculature of the brain." (H/T MIT)
4. Researchers at Harvard's Wyss Institute and Baruch College have creatred an ultra-soft gripper with water-filled 'fingers' that can gently grasp jellyfish and release them without harm, opening up new research possibilities for marine biology. (H/T EurekAlert!)
5. A team of engineers led by experts from Woods Hole Oceanographic Institution released video this week showcasing the capabilities of the latest version of its MINION marine robot. Equipped with cameras, seawater sensors and acoustic recorders, the small robot is designed to sink to the ocean twilight zone and drift with currents while taking measurements. Once its mission is complete, the bot releases its ballast and drifts to the surface to be retrieved.