What's New In Robotics? 22.11.2019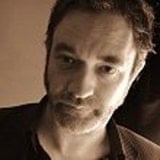 by
Emmet Cole
. Last updated on Nov 22, 2019 8:00 AM
Posted on Nov 22, 2019 7:00 AM. 9 min read time
Good morning. In this week's news mix: Fanuc unveils new arc welding cobots, Sennheiser Manufacturing USA uses Robotiq grippers for PCB handling and Q3 North American robot sales increase by 5.2%. We also encounter a trash-talking robot, marvel at a 14 y/o roboticist's multi-purpose agribot, feel the Antarctic chill w/ BRUIE and much more!
Cobots & manufacturing
Fanuc unveiled its new arc welding cobot systems at this week's FabTech event. The CR-15iA for Arc offers a payload of 15kg (33.06lb) and a reach of 1441mm (56.73in) while the smaller CR-7iA for Arc has a payload of 7kg (15.4lb) and a reach of 911mm (35.86in).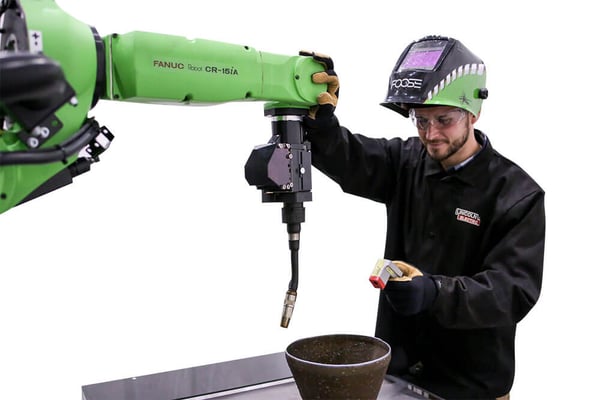 Credit: Fanuc
Robotics & Automation News reported:
High payload capabilities combined with the large motion range increases system flexibility to process a broad range of parts. Fanuc's arc welding robot family supports newer applications like wire arc additive manufacturing [in which] the robot deposits material layer by layer, so that only the required material is used.
Meanwhile, KUKA showcased the Sculptura mobile medical assistant cobot at MEDICA in Düsseldorf, Germany.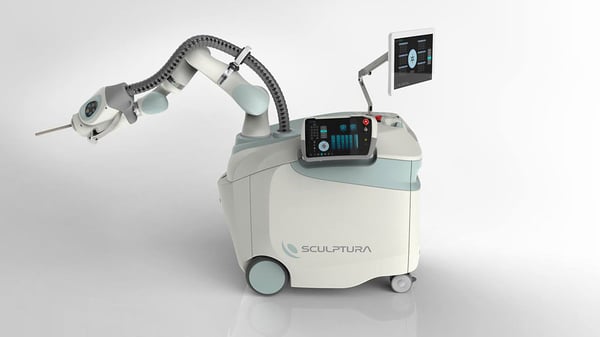 Credit: Sensus Healthcare
Developed by Sensus Healthcare to provide intraoperative radiotherapy during breast cancer treatment, the stylish Sculptura enables "fast, targeted and extremely precise radiation dosage." (H/T HospiMedica)
Professional audio equipment specialists Sennheiser Manufacturing USA is using Robotiq's 2F-85 Adaptive Gripper to handle 115 different PCBs during testing and saw a 33% increase in the number of units tested as a result...

North American robot orders rose by 5.2% in Q3 compared to last year, according to numbers released Thursday by the Robotic Industries Association:
"We're seeing improvement in the robotics market," said Jeff Burnstein, RIA President. "Last year saw a dip in orders of around 15%, so it's encouraging to see a recovery through the third quarter." [...] Burnstein also said he continues to see strong interest in robotics from companies who have never invested in robots before, citing the fact that prospective users from a wide variety of industries were among the 300+ attendees at the recent Collaborative Robots, Advanced Vision and AI Conference.
Elsewhere...
Trash talking to distract and demoralize opponents has been part of the game player's skillset since time immemorial.
But what if the trash talk is coming from Pepper, one of the world's most adorable humanoid robots? And what if the trash-talk is extremely mild, such as "Over the course of the game your playing has become confused"?
Well, it turns out that the same debilitating effect occurs.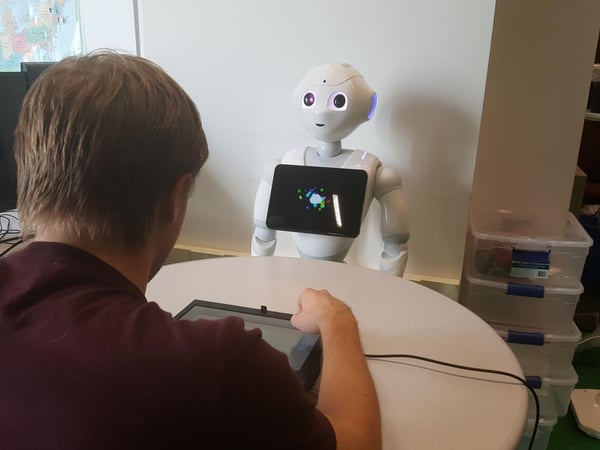 Pepper trash talks a human in the nicest possible way. Credit: Carnegie Mellon University
Via EurekAlert:
people who played a game with the robot [...] performed worse when the robot discouraged them and better when the robot encouraged them. [...] "This is one of the first studies of human-robot interaction in an environment where they are not cooperating," said co-author Fei Fang, an assistant professor in the Institute for Software Research.
A 14-year-old Indian student is on her way to Russia for a special 10-day research training program, following her creation of a prototype solar-powered agribot that can sow seeds, spray fertilizer, water and plough fields as well as analyze soil conditions.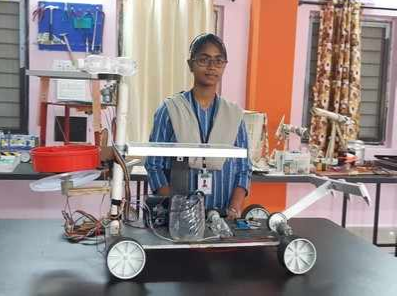 Priya Varshini with the prototype 'Kisan Bandhu Bhagya' robot. Credit: The Times of India
Via The Times of India:
"Farmers in our country are facing a lot of issues and resorting to suicides unable to deal with them. [...] I researched and found that crop failures are a major reason for these suicides, as they invest money and fail to get profits. The whole process of ploughing and seeding also takes time due to lack of equipment. My robot aims to make the process easier," explains Varshini.
On Wednesday, San Francisco city officials approved the establishment of an 'Office of Emerging Technologies' to "ensure that technologies [such as electric scooters and delivery robots] provide a net common good," the San Francisco Examiner reported: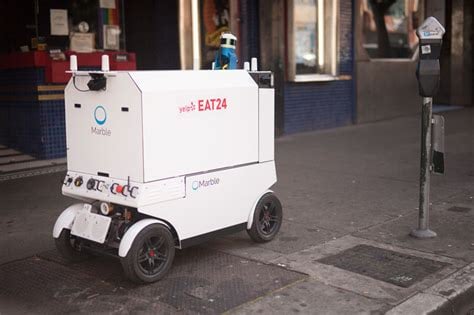 Marble's delivery bot is one of many to have hit the streets of SF in recent years. Credit: Marble
"OET will allow the city and the public to effectively evaluate an emerging technology's benefit and impact before it operates in our public infrastructure or in our public space," [board President Norman Yee] said. "I support innovation and technology but our residents are not guinea pigs and our public infrastructure are not a free for all."
Come back next week for more of the latest robotics news! Until then, please enjoy...


Five vids for Friday
1. Europa is one of Jupiter's smallest moons, but it could hold the answer to one of humanity's biggest questions: "Is there life beyond Planet Earth?" NASA hopes to send BRUIE --'Buoyant Rover for Under-Ice Exploration'-- on a life-seeking mission beneath Europa's icy surface in the late 2020s/early 2030s, but in the meantime researchers are testing the rover's endurance in waters near Casey Station, Antarctica. (NASA has more.)

2. Researchers from the SoftLab at the University of Bristol have created "an active, stretchable, and pocketable skin-like robot" that takes inspiration from soft organisms such as slugs and snails. The end result, dubbed 'ElectroSkin,' is a soft robot that you can fold up and keep in your pocket. (H/T TechXplore)

3. When Boston Dynamics made its Spot quadruped to a limited number of customers in September, it came with the proviso that use cases for the bot were a work in progress. This week a compelling use case emerged with news that HoloBuilder has launched SpotWalk --a "first of its kind robotic 360° construction progress documentation solution."

4. Freethink released another nifty robotics video this week. This time the focus is on 'Buddy.' a companion robot developed for use in elder care scenarios. (Full story here.)

5. Video has emerged of China's Mars Lander bot going through some tether tests in perparation for launch to the red planet in 2020. (H/T Space.com)