What's New In Robotics? 01.11.2019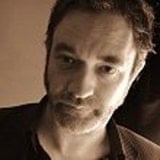 by
Emmet Cole
. Last updated on Nov 01, 2019 7:16 AM
Posted on Nov 01, 2019 7:01 AM. 9 min read time
Good morning. In this week's news mix: retailers rush to get warehouse cobots, cobots buck Q3 industrial robot sales dip and LC Automation releases video of Mitsubishi's new cobot. We also see around corners w/ MIT, applaud NASA's VIPER bot, encounter some 'cutting hedge' technology and much more!

Cobots & manufacturing
U.S. retailers and logistics operators are rushing to buy warehouse cobots to cope with demand (and a tight labor market) as the holiday season approaches, the Wall Street Journal reported on Monday.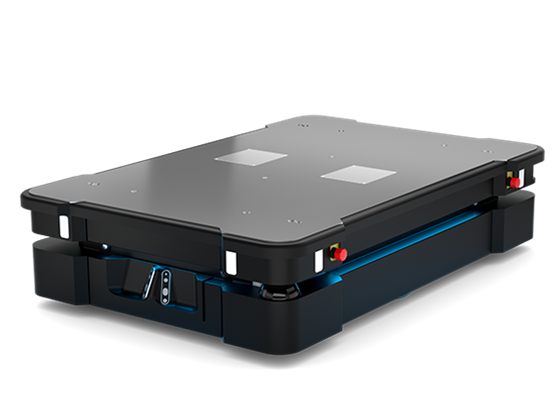 The MiR1000 is a mobile warehouse cobot with a payload of 1,000 kg (2,204.6 lbs) designed to transport heavy duties and pallets.
Credit: Mobile Industrial Robots
To cope, some businesses are ordering up extra fleets of collaborative robots, or "cobots," that use cameras, lasers and sensors to navigate warehouse aisles and lead workers to the right shelves or to shuttle bins full of products between workstations. Many are available for lease.

Video of Mitsubishi Electric's new cobot in action emerged this week courtesy of LC Automation...
Compared to other regions, China "has the most aggressive and open stance toward supporting and driving automation technology," according to Jurgen von Hollen, president of Universal Robots. Via China Daily:
"The key ingredients for success for any companies to invest are: stability, so you can plan and rely on them for the long term. Second is a big enough market. Third, a general environment that is open to businesses. All three ingredients are here for China," he said.

New to the world of cobots? Universal Robots is set to release a brand new video series soon. Sign up here and check out the trailer below...
The U.S.-China 'trade war' hit traditional industrial robot sales in Q3 with leading robot makers such as Fanuc and ABB reporting declines. In the midst of this (likely to be temporary) decline however, demand for cobots continues to surge, Forbes reported on Friday:
One exception to this negative trend was Teradyne, which makes collaborative robots (cobots) [...] Teradyne's results [4% revenue growth] reflect bigger trends, since installations of collaborative robots, while still relatively small, are growing at a much faster pace than traditional industrial robots.

Elsewhere...
On Monday, UberEats revealed its design for a food delivery drone that's expected to begin testing in California in 2020 in preparation for commerical launch in 2023.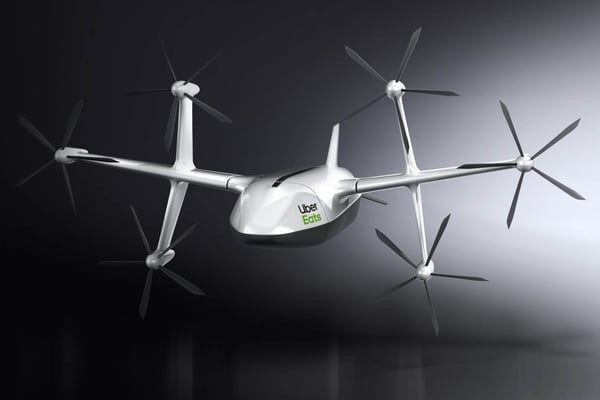 Credit: Uber
Wired reports:
With six rotors that change position to allow vertical takeoffs and landings as well as more efficient level flight for cruising, it has a range of 18 miles, can stay aloft for 18 minutes, and can carry enough food to feed two adults, Uber says. Uber didn't disclose who designed the drone or who will manufacture it.
Ready for some real 'cutting-hedge' technology?
Meet TrimBot, a prototype gardening robot that can automatically prune roses and trim bushes. Combining several technologies including a cobot arm and an automated lawnmower from Bosch, TrimBot is the culmination of a four-year project, coordinated by researchers from the University of Edinburgh and funded by the European Union's Horizon 2020 programme.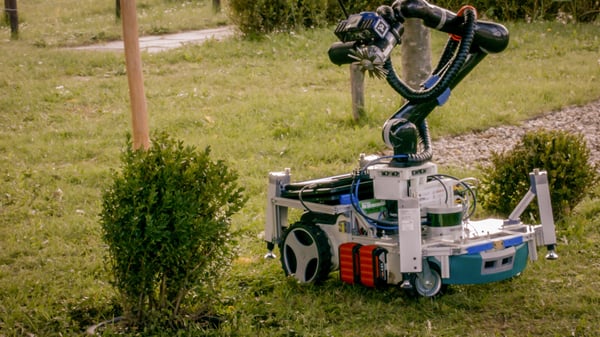 Credit: Radim Tylecek / University of Edinburgh
TechXplore reports:
Professor Bob Fisher, of the University of Edinburgh's School of Informatics, who coordinated the project, said: "Getting the robot to work reliably in a real garden was a major feat of engineering. The eight partner teams developed new robotics and 3-D computer vision technology to enable it to work outdoors in changing lighting and environmental conditions."
MIT unveiled a system that enables cars to "see" around corners (or, perhaps more precisely, deduce the likely presence, location and movement of objects around corners) this week.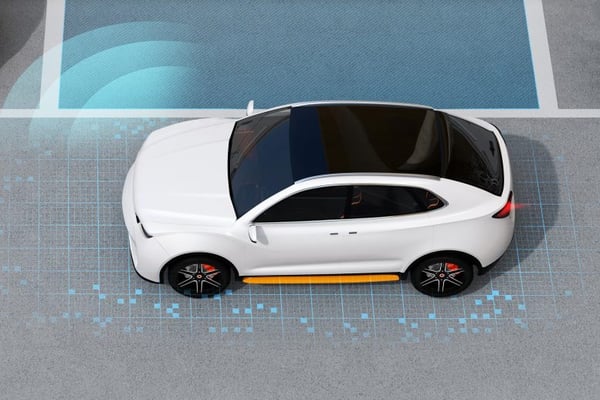 Credit: MIT
Via SciTechDaily:
MIT engineers have developed a system that can sense tiny changes in shadows on the ground to determine if there's a moving object coming around the corner. [...] "The big dream is to provide 'X-ray vision' of sorts to vehicles moving fast on the streets," says [co-author Daniela Rus].


Come back next week for more of the latest robotics news! Until then, please enjoy...


Five vids for Friday
1. NASA has announced plans to send a mobile robot to the south pole of the Moon in 2023 to search for, sample, and determine the concentration of water ice in the region. The golf-cart sized bot (dubbed 'VIPER', short for Volatiles Investigating Polar Exploration Rover) will sample the soil using a 1-meter drill and is expected to operate for around 100 days.
2. On Wednesday, engineers at MIT's Computer Science and Artificial Intelligence Laboratory (CSAIL) unveiled 'M-Blocks 2.0' a swarm of small magnetic interacting robot cubes that can climb on each other and leap and roll autonomously.

3. A new paper in ACS Nano describes developed tiny, self-propelled robots designed to remove radioactive uranium waste. (H/T American Chemical Society)

4. Glen South Farm in County Cork, Ireland is using a hefty robotic feeder (the Lely Vector) to help take care of its 1,500-strong herd. The bot knows where feed is required, operates 24/7 and makes its way around the housing unit every 58 minutes. It costs EUR5.25 (USD5.86) per day to run. (H/T AgriLand, which ran an excellent, fact-filled feature on the topic last weekend.)

5. Meet 'Little HERMES' a lightweight. remotely-operated bipedal robot developed at MIT that can lean from side to side, walk in place and jump, all while keeping its balance. (H/T MIT News)