Trending on DoF This Week - Nov. 3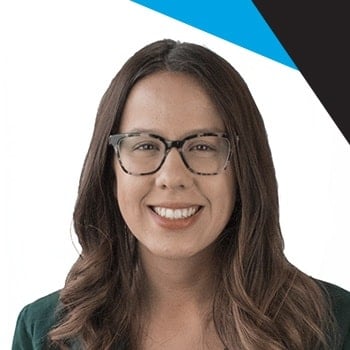 by
Amanda Lee
.
Posted on Nov 03, 2016 7:00 AM. 3 min read time
What's trending on DoF this week? Show your Halloween costumes, pallet sequence programming, Graco flex feeder, teaching reflective parts with the camera, risk assessment software and much more. Get the latest news from automation Pros!
Halloween: Show Your Costumes!


Take a look at the Halloween photo booth pictures Robotiq's team took on Monday. Props to our partner Vicosystems for a great Halloween setup using a Universal Robots and our 2-Finger Gripper. Our Application Specialist, mikebeauchemin also won the most unique costume by dressing up as a DoF discussion!

Pallet Sequence Programming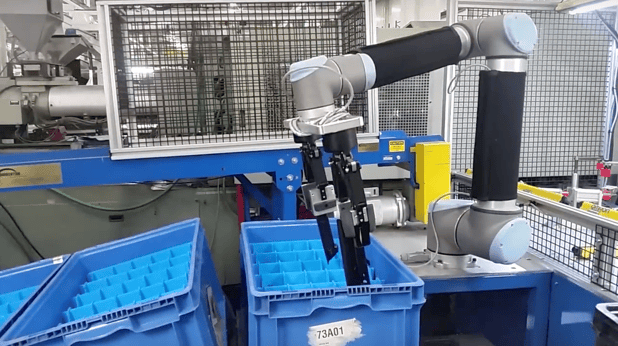 Tylermartin got great advice from the Pros and was able to complete his pallet sequence project. He ended up using the box feature and it worked out very well he said. Their program communicates with a molding machine to know when to pick parts from it and then packages them into a 30 compartment bin. Take a look at the whole application here.
Graco Flex Feeder
A discussion reemerged on DoF this week about Graco flex feeder. Matthewd92 is in the middle of deploying his Graco system integration. He mentions that it feeds parts pretty quick and it's easy to adjust and then control from the robot. They have the feeder and camera being ran in a thread so that the table can move parts around while the robot is working. We are waiting for some videos about the application! Do you have any to share?
Teaching Reflective Parts with Robotiq Wrist Camera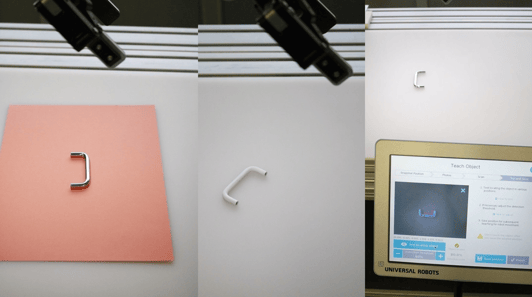 Our application specialist mikebeauchemin conducted a demo for a customer teaching a small highly reflective part with our camera. As you can imagine the part was hardly recognizable by the camera because of the chrome finish of the part. Since it was impossible to paint parts in the production process of the customer, he had to find another workaround to teach that part. Take a look at the result. Have you faced this type of challenge on high reflective parts? How did you manage it?
Risk Assessment Software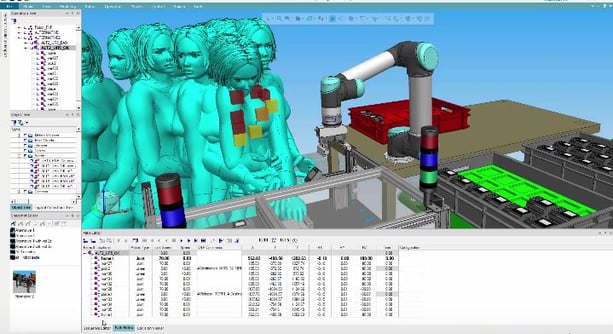 Sebastien is searching for a software that guides him and his customers through a risk assessment. Some Pros shared their software such as Siemens Technomatix Process Simulate application and Robot Safety Center's Robot Risk Assessment software. Did you use any other particular software you can share with us?