Robotiq Wrist Camera Software Update Now Available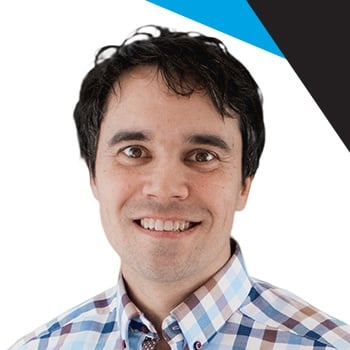 It's already been more than 5 months since we launched our Plug+Play Vision System for Universal Robots. We're now proud to launch a software update on our Camera URCaps, which brings improved usability and flexibility for the manufacturing world.
The software update that is released today will help the automation professional teach a part to the vision system faster and easier. "We've added a feature where the user draws a rectangle around the part, so the vision system knows where to look for the part. This will speed up part recognition and scanning," explains Jean-Philippe Jobin, CTO.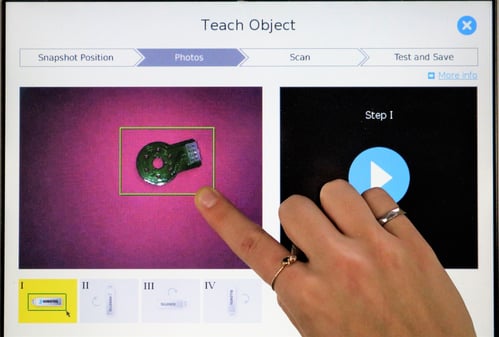 Once taught, the automation engineer can adjust the level of detail required to identify the part. "We had situations where the light conditions, or the part reflectivity, would create challenges for the vision system. With the detection threshold adjustment, the engineer can decide on the level of details required for the vision system to see the part," says Jobin.
The update is a simple software update that can be downloaded on Robotiq's support site right away, at no cost. The technical details for this release are available on DoF.
Launched in June 2016, Robotiq's Plug+Play Vision System for Universal Robots is the first vision system comprised of a wrist-mounted camera and software entirely hosted on the UR unit, called a URCaps. Robotiq's Plug+Play Vision System is perfect for simple vision applications, such as pick and place, packaging or machine tending.